My parents have a "DWARF" lemon tree in their backyard.  I use the term dwarf loosely.  You see this tree has grown to be about 12 feet high and is probably just as big in diameter.  It produces masses of lemons year round.  I laugh when  see them for $1 a piece at the grocery store because I know just how these things grow…like weeds!!  The great thing about it is with a little time and a juicer you can have killer lemonde all the time…perfect for these hot summer days!  Of course I have trouble just making lemonade…because I want it to look cute too!  So, I throw in a few little extras…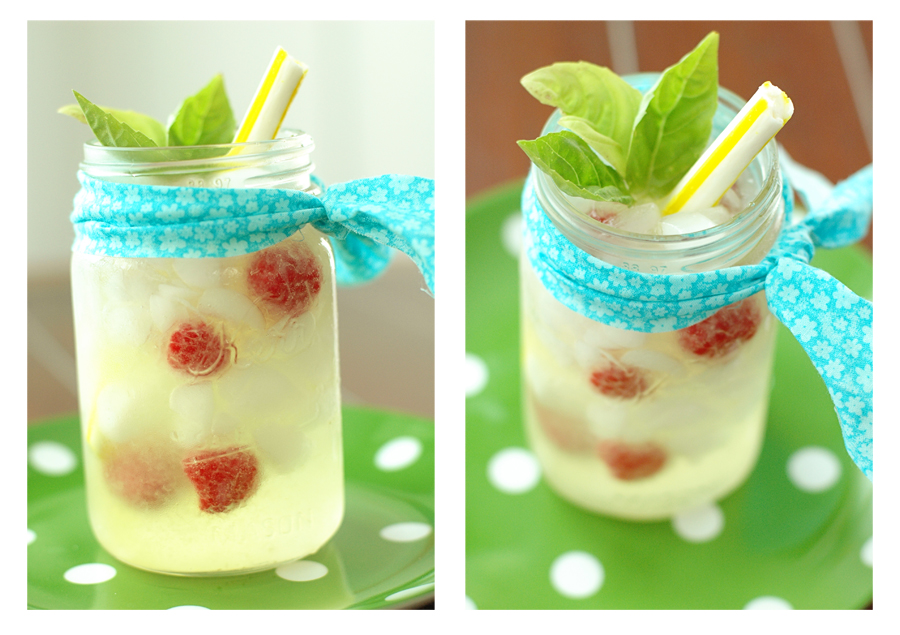 I like to serve mine in these cute little mason jars.  It gives it a fun homespun look.  Add a few frozen raspberries in (I like to freeze mine so that they help keep the drink cold and keep their shape a little longer) a few basil leaves…yes, basil and lemonade do make a AWESOME combination, and one of these fun little sticks…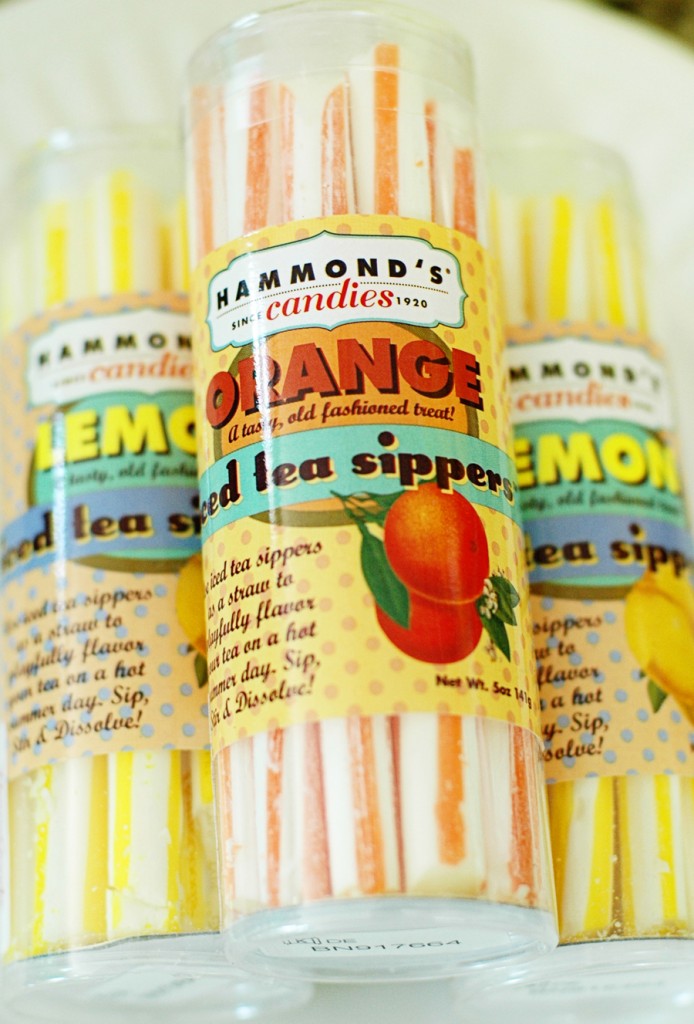 They add a fun touch to your drink and taste great too!!  You can find them at one of my favorite places to order old fashioned candies… Hammonds Candies.  Or, if you're lucky like I was the other day, you can find them at HG in the gourmet foods aisle.  I know they say "iced tea sippers" but you can use them for anything!!
Here's the recipe for killer lemonade:
1 1/2 C  Fresh Squeezed Lemon Juice
8 Cups Water
1 3/4 C White Sugar (you may want to tweak this to fit your preference for a sweeter or more tart flavor)
Stir 2 cups of the water and the sugar together in a microwaveable bowl/dish.  Microwave on high for a minute or so to get them to form a syrup.  Combine syrup in a pitcher with the rest of the water and the lemon juice.  Mix together and chill.  Serve over ice.
Just for fun, here's a tip for serving this at a party.  This works well if you're serving in the mason jars…
**you may have noticed the blue scrap of fabric tied around the mouth of the mason jar.  It not only added a fun splash of color to the drink, but it serves a useful purpose too!  When you have neighbors or guests over for a BBQ, serve your lemonade in the mason jars and use leftover fabric scraps in assorted colors to tie around each jar.  It will help guests identify which glass is theirs!**
Have a great day!
-t