I ran across this SUPER cute party idea over on Flickr the other day and fell in love.  It is HARD a lot of times to come up with fun "boy" things once they get a little bit older.  I thought this was a definite winner for boys of all ages.  Totally hip mama swishersweets80 threw this one for her boy's first birthday. 
Check it out!
Treat tables are all the rage lately and I absolutely LOVE this one.  Usually you see a candy table, but this has a little of everything.  Instead of handing the guests each a pre-made bag, they get to grab a (color coordinated, of course) bag for themselves and fill it.  What little kid doesn't like to feel all grown up like they are shopping for themselves?  Especially when the goodies look like this…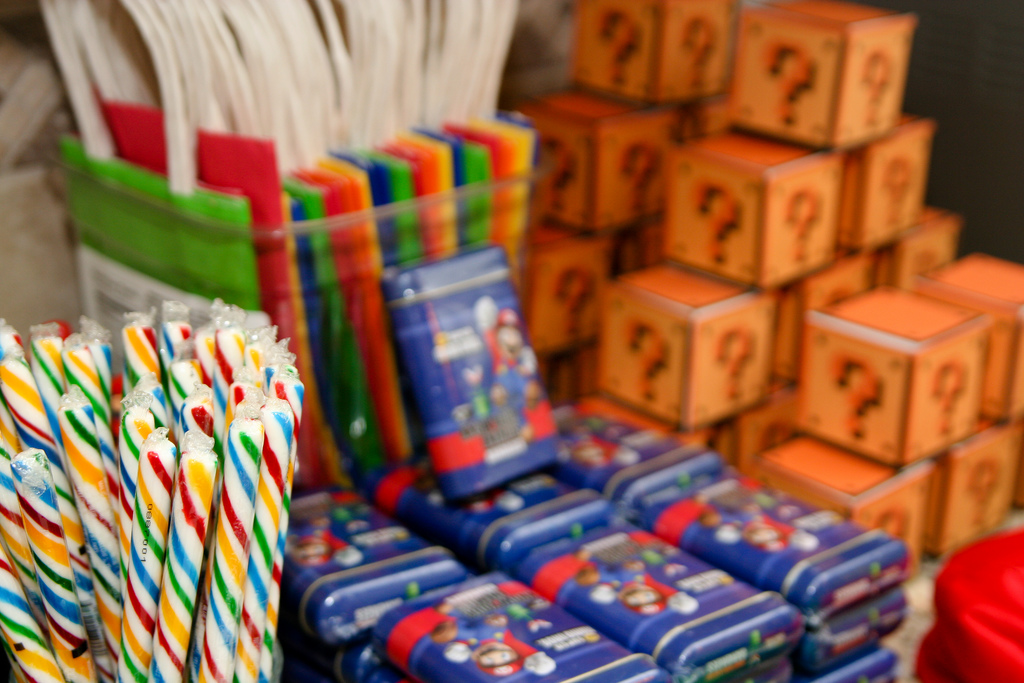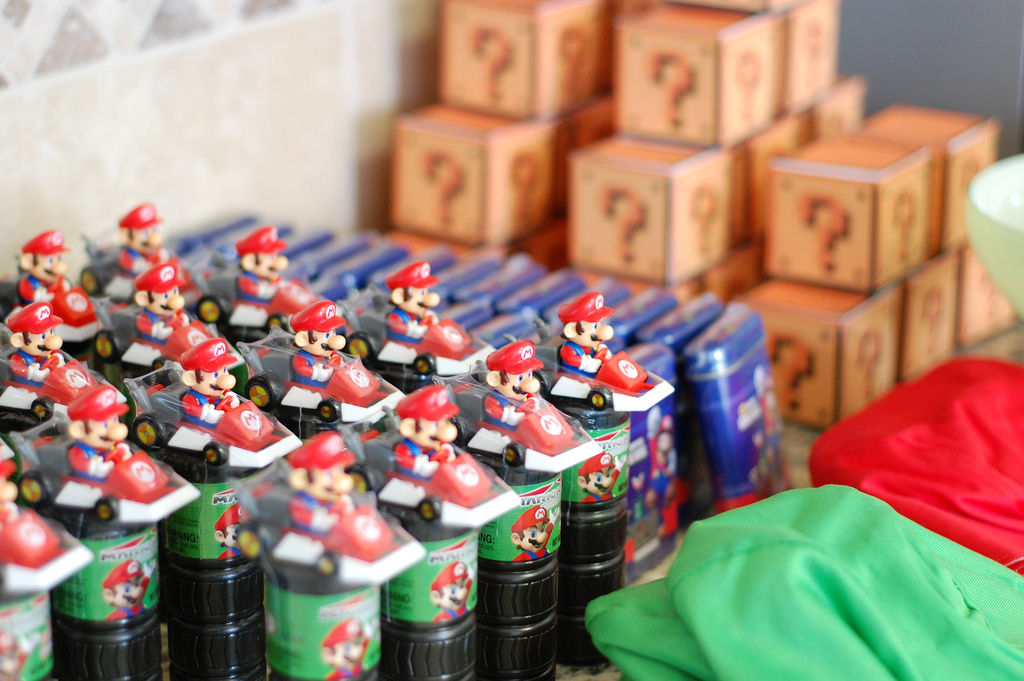 I love the fact that she took the time to hunt down cool stuff from all over…nothing too matchy matchy.  I like to take the time to select individual items from places rather than ordering a complete set from somewhere.  I think it adds a more personalized touch.  Her favor bar included cute stuff that stuck with the theme like gold chocolate coins, fake Mustaches and a few other things from oriental trading co., Super Mario bandaids from Urban Outfitters, red and green hats, candy and a host of other fun items.  So fun!
You know I was  fan of this..not only were the cupcakes totally fun, but she MADE her cupcake stand with this easy tutorial from Cake Journal.  Now you can make one to match all of your parties!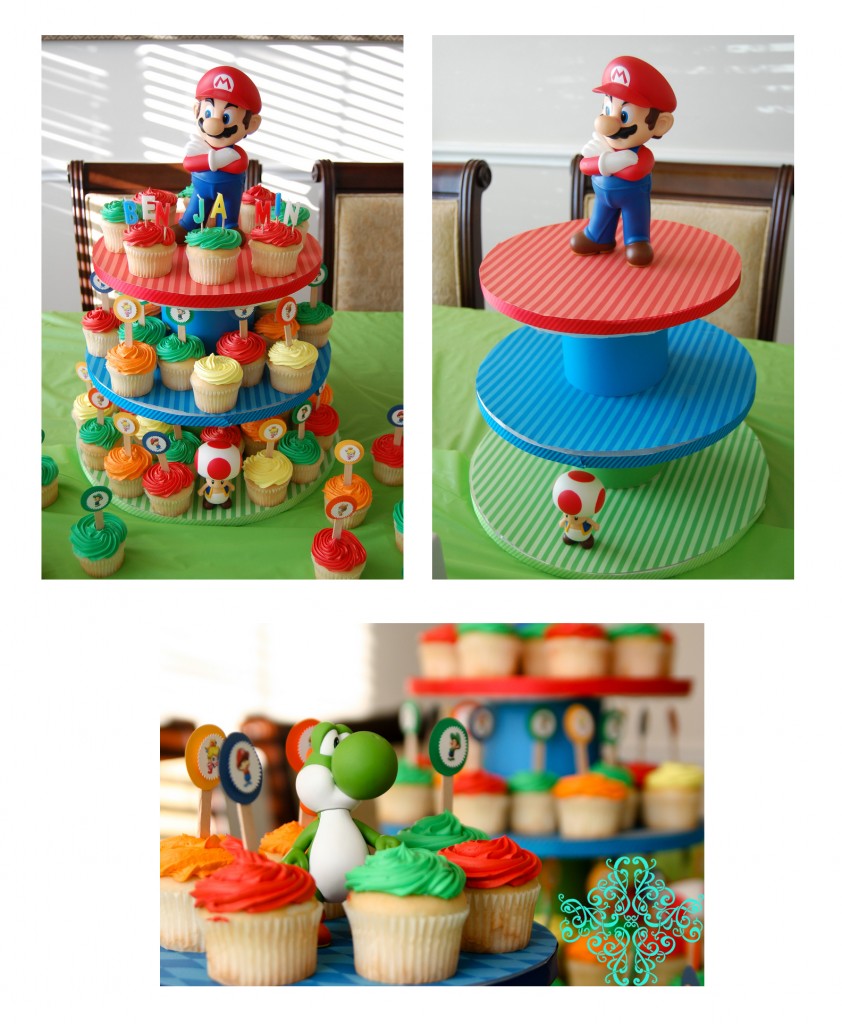 So cute!!  Thanks for the inspiration sishersweets80!! 
And, if you're need of some fun Super Mario Brothers party decor and printables, don't forget to check these out…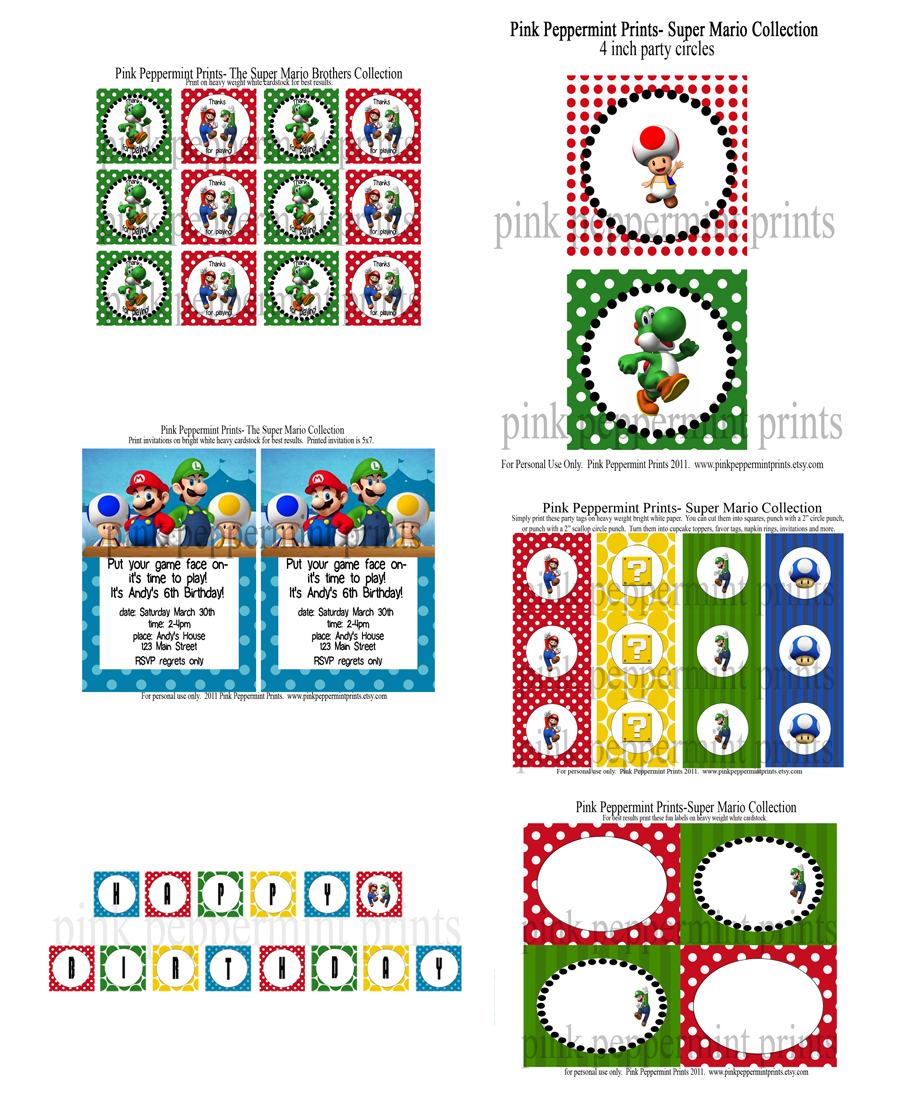 You can order them here: Super Mario Brothers Party Printables . There are more to check out in my party printables etsy shop too…even some featuring princess peach and daisy for those of you with little girls!

Pink Peppermint Prints
Hopefully these cute ideas will inspire you for your next boy's birthday!
have a great day!
-t