to your nearest Homegoods if you are a lover of antiques like I am.

  Yes, I did say antiques and I mean real ones…like from France.  I was there, looking at a gorgeous piece, and my eye caught something burried back behind a bunch of other stuff…I dug it out and noticed the construction…VERY old looking, stained boards on the back…hmmmm.  Then, I noticed a gold seal hammered into the side in a discreet place and about pased out when I read it "Rachel Ashwell Shabby Chic Vintage"  Yep, this isn't the RA stuff from target folks! 
Her boutique filed for bankruptcy lately and apparently all of her stuff is being spread out amongst HOMEGOODS stores!!!  These are peices that would normally go for thousands at her shops now at homegoods prices!!!!  So, I am now the proud owner of this pretty little oval drop leaf table…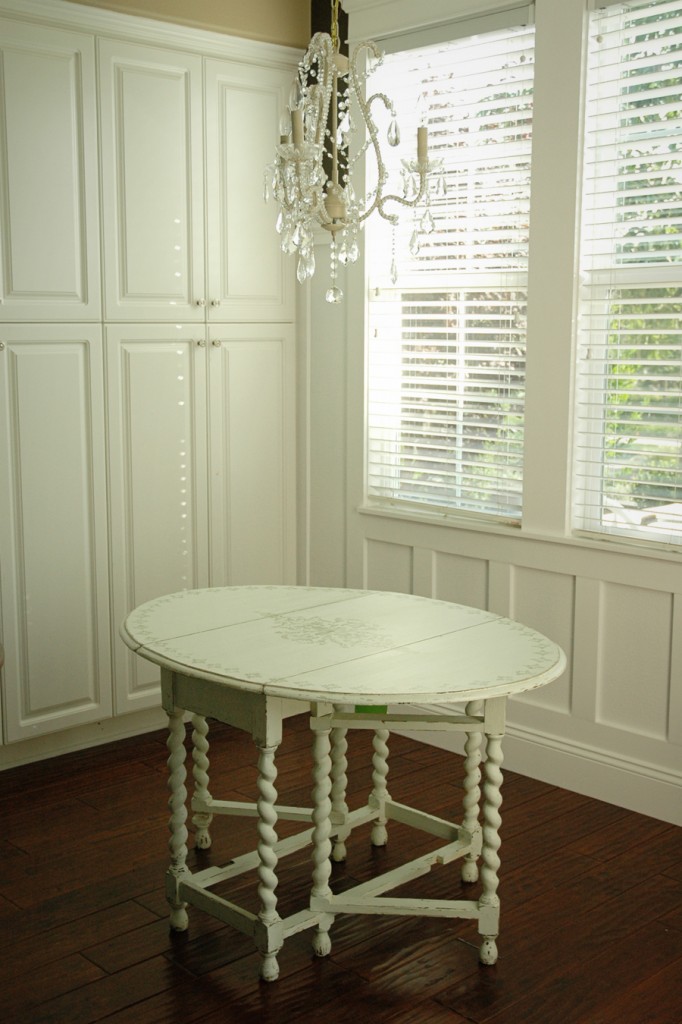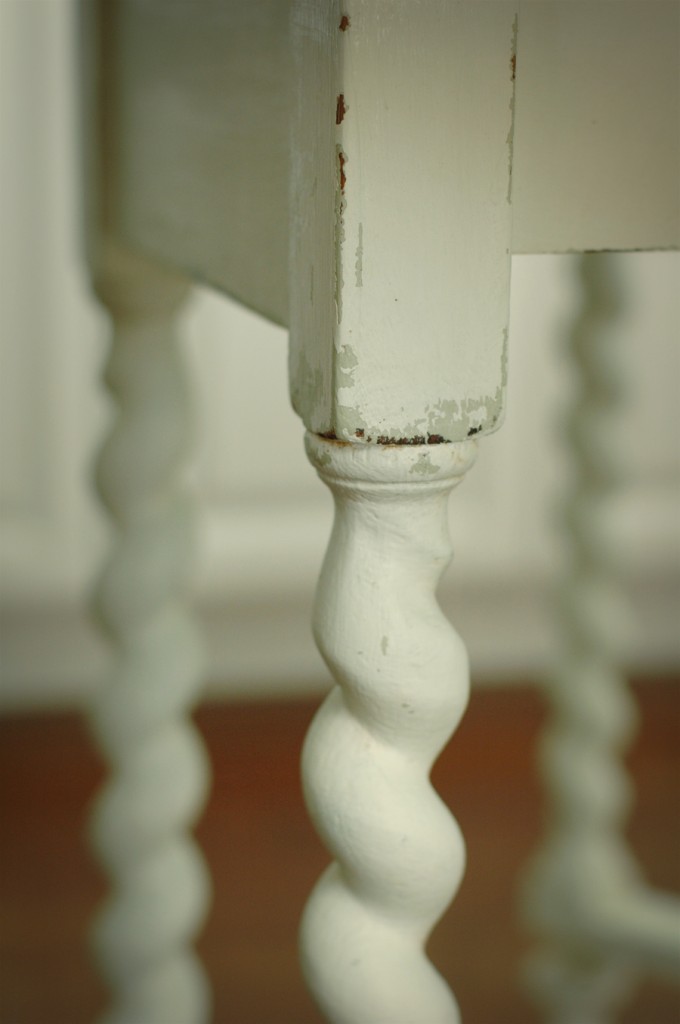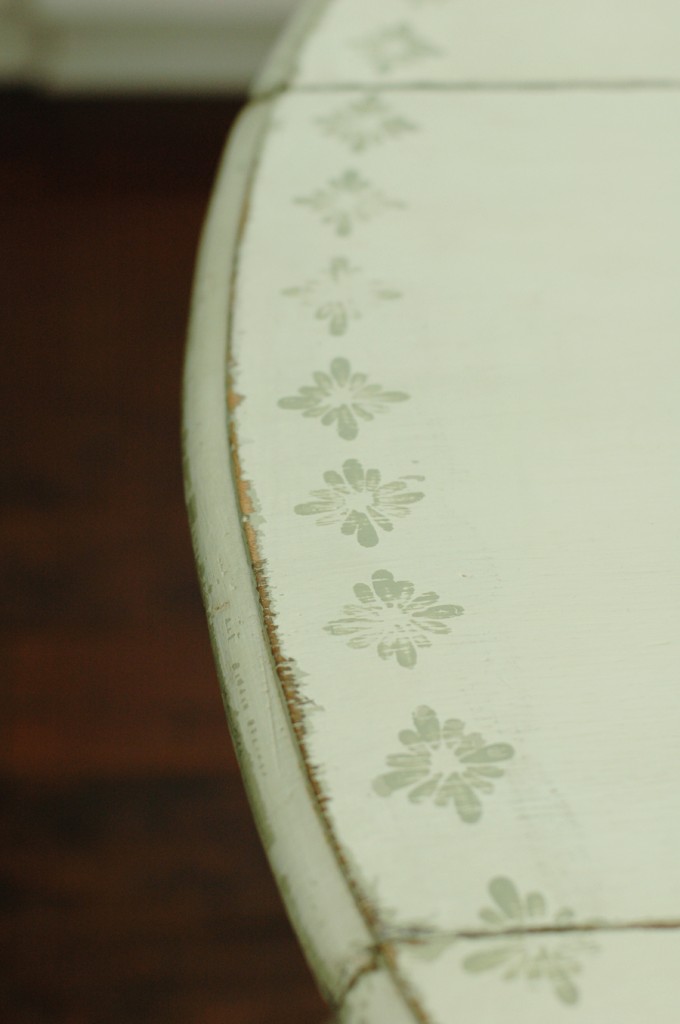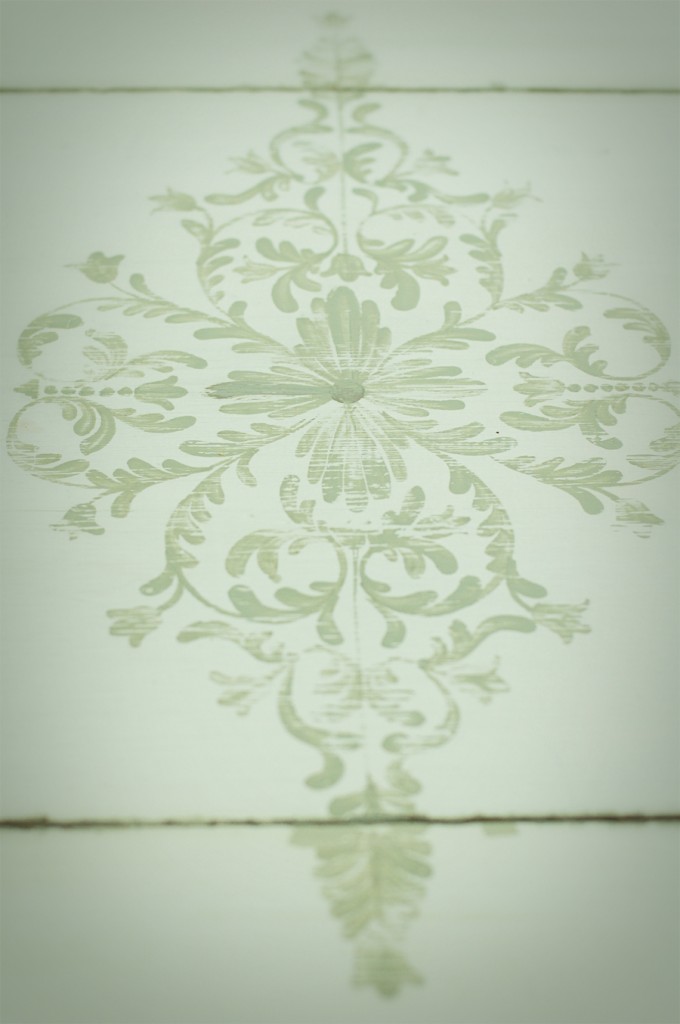 Pretty cute, huh?  It's going to sit folded up next to my couch as an end table.  Then when we have guests we can pull it out for extra seating for dinner.

  Once I get it all dressed up with some accessories I'll show it to you.

Have a great day and happy shopping!
-t