I LOVE going to Nordstrom Cafe.  Their tomato basil soup is out of this world good…and I don't even like tomato soup!!   I found a recipe a few years ago on the internet and have spent the last little while trying to work it down to something manageable…the original recipe made128 servings!!   Needless to say I would only make it for special events. lol!  I've also made it a little easier and a little healthier.
I thought I'd share it now since it was finally a little cool and overcast today…a good soup making day!   It also makes a fun halloween dinner.  Simply add some fresh mozarella balls (and if you want to get REALLY creative, hollow out the mozarella balls and add a slice of green olive with pimento) then call it eyeball soup.  Serve it with a side of grilled cheese SAND WITCHES and you're all set!   A big loaf of crusty italian bread cut in thick slices makes for the best sandwiches!!
I've had several requests for the recipe so without any further ado…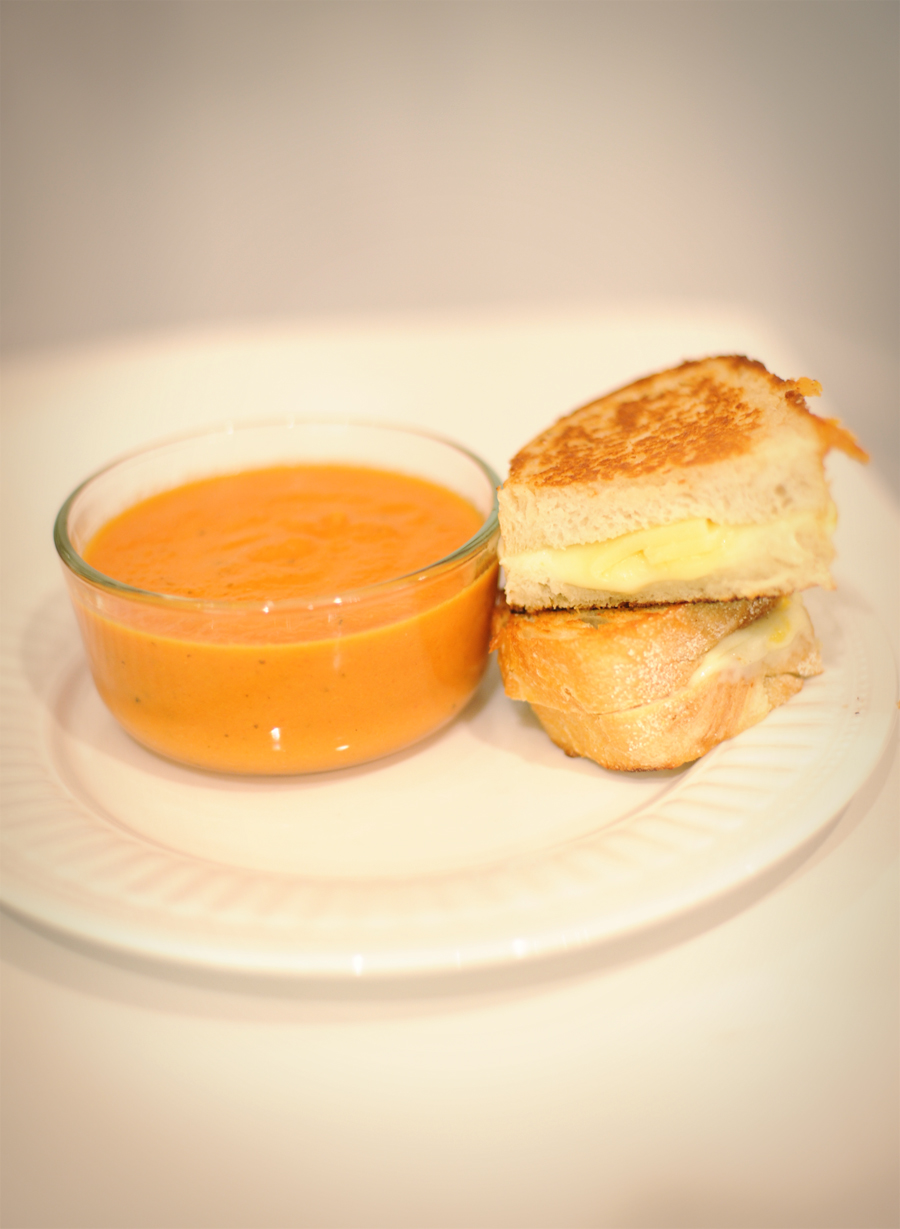 4 TBS Olive Oil
3 Lbs Mini Carrots
2 Large Onions, chopped
2 28oz Cans of Whole Peeled Tomatoes
32oz of Chicken Stock
2 TBS dried Basil
1 Cup Heavy Cream
In a large stockpot sautee the olive oil, carrots and onions at medium heat.
Add the basil, salt, pepper and tomatoes and bring to a simmer.
Add the chicken stock, bring to a boil and then simmer for 45 minutes.
Puree the soup with a hand blender while adding the cream.
Easy enough, eh?
Enjoy!   Have a great day!
-t