About 6 months ago or so I got the idea to make tutus.  You know, another thing to add to my list.

  I had picked up these fantastic parasols in Chinatown when John and I went in May, and I had yet to put them to much good use.  I thought it would be fun to make a tutu in every color that I bought the parasols in.  I went to work making tutus, and then the busy season set in.  Christmas card shoots took over my life and the tutus and parasols got shoved in a closet and were forgotten.  Once Christmas came I was ready for a break from the camera. 
This week the weather reports have been threatening heavy rain heading our way for the week.  So, like any normal Californian I have been stocking my pantry shelves, loading up on crafts, games, and movies for the kids, and preparing to be stranded at home for the 3 days it might rain. 

  See, since it only rains here 3 days a YEAR, we don't leave the house when it does.

Anyhoo….on Friday I got the itch to get out the camera again.  I can only stay away so long!!  I grabbed the tutus and ran miss ash over to do a shoot before the weather took a turn for the worse.  We had so much fun!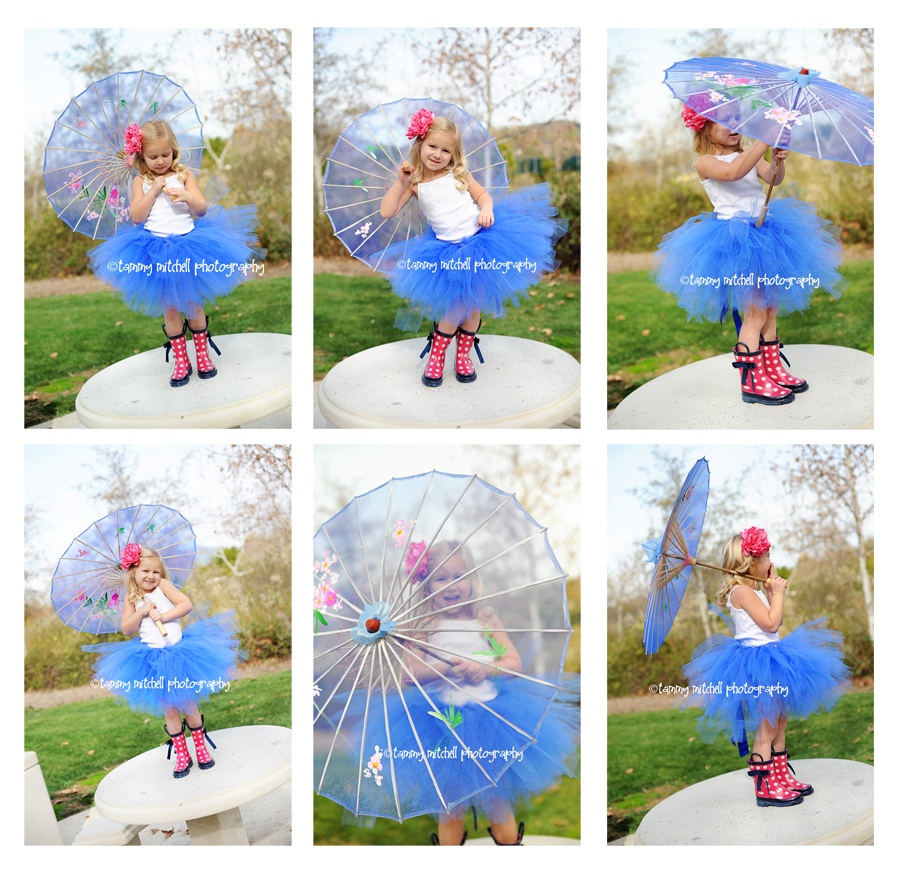 Now that the creative photo juices are flowing again I have some fun ideas for valentines!!  I can't wait to share them!

Have a great Monday!
-t