I've been seeing different versions of these popping up all over the place for halloween, wedding favors, etc. so I thought I would make up a quick valentines version and tutorial for you. They are super fun looking and easy to make. Your kids would LOVE to help, and who wouldn't love finding one of these cute cones filled to the brim with goodies hanging on their door when they wake up valentine's morning??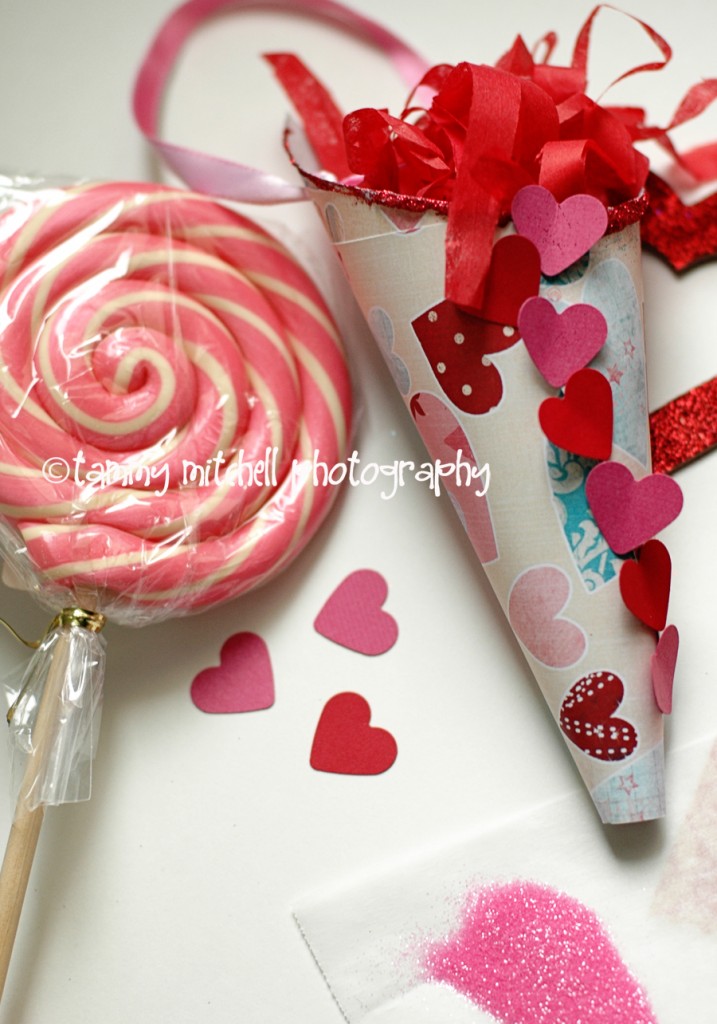 Materials:
1. Paper punch I used a heart for valentines, but with the number of punches on the market, the possibilites are endless!!
2. You can use any papers ou have on hand for this craft. Vintage sheet music looks really cool for a more elegant versin. You can find it at flea markets, thrift stores, yard sales or etsy.com.
3. Ribbon
4. Glitter
5. Scissors (if you have pinking shears those would add a fun look too)
6. Clothespin or binder clip
7. White Glue (I use aleene's tacky glue, elmer's would work fine too I'm sure)
8. Hole Punch
9. any fun embellishments to hang from the ribbon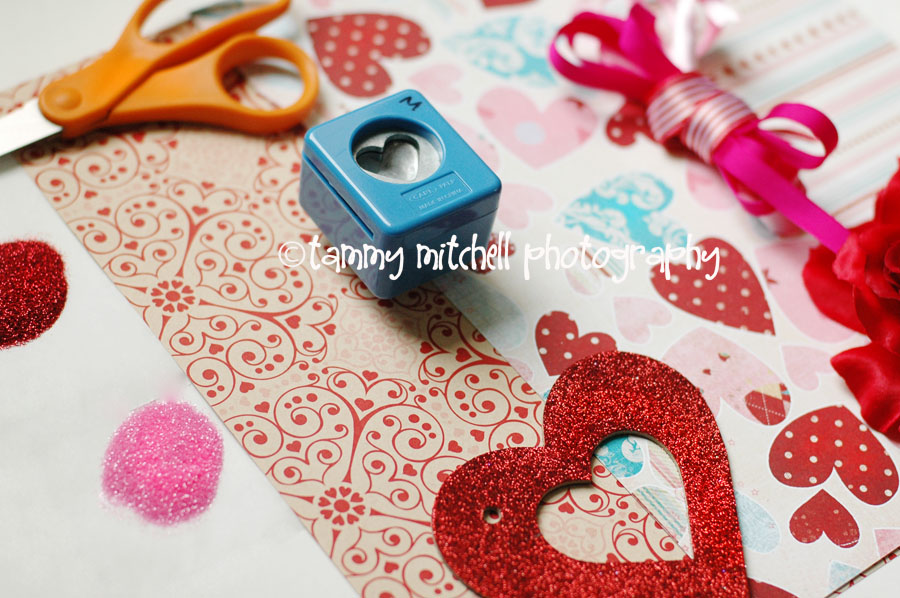 Directions:
1. Roll one sheet of paper into a cone shape, gradually working with it to get it to taper off to a point. Glue with a thin layer of tacky glue, using a clothespin, binder clip or paperclip to hold in place until dry.
2. Punch or cut heart shapes from coordinating paper and glue around rim or down the front seam of the paper cone. To create three dimensional look, I folded my hearts slightly in the middle so that they stuck out from the cone,   Apply a thin line of glue along edge and hold in place for a few seconds until the glue begins to dry.
3. When completely dry, apply white glue to desired areas and dust with glitter.    4.   Punch a hole on each side of the cone and thread ribbon through holes to hang.    5.   Fill with goodies and enjoy!
Obviously you can make many different variations of this.  Just think of the posibilities.  How cute would these be made in the theme of your choice, hanging from the backs of chairs as place card holders.  So fun!!
enjoy!!
-t