I have been saving this one for you for almost a year!!  I ran across it last year just after valentines and saved these pictures to share this year just in time for valentines.  They are seriously SO cute and easy.  I am headed to albertsons today to grab some matchboxes (about $1.50 for 10 boxes) and make these myself. 

Grab some scraps of paper and ribbon, some tape and a heart punch and you've got yourself some homemade valentines in minutes…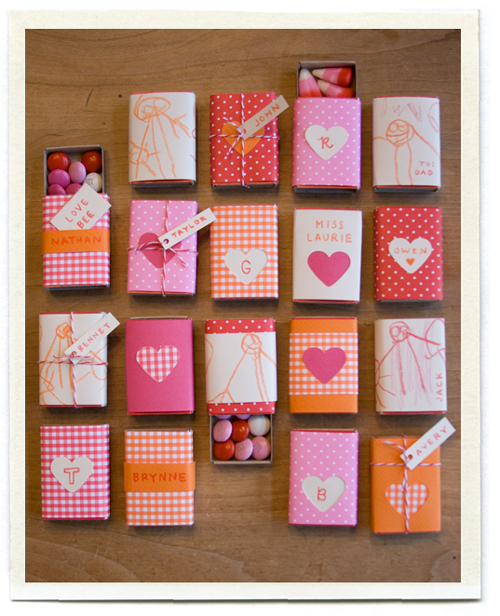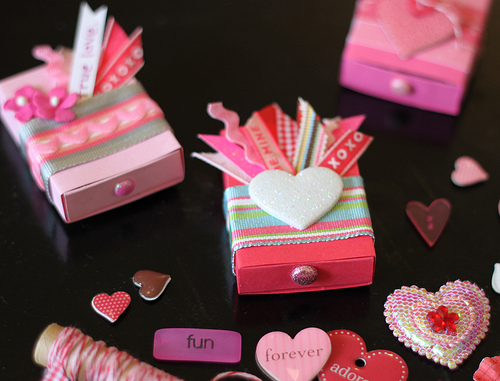 Thanks to inchmark for the cute idea!

Have a great Thursday!!
-t