I saw these and thought they were too cool so I had to share!

Thanks to Blue Cricket Design for the idea!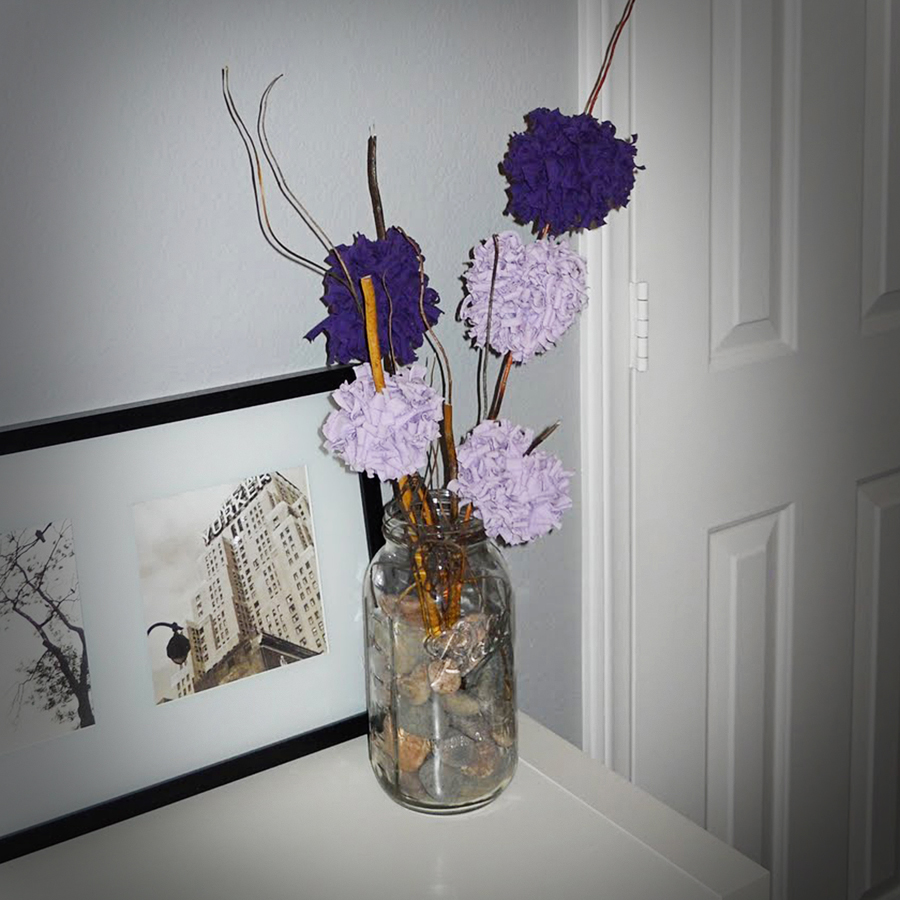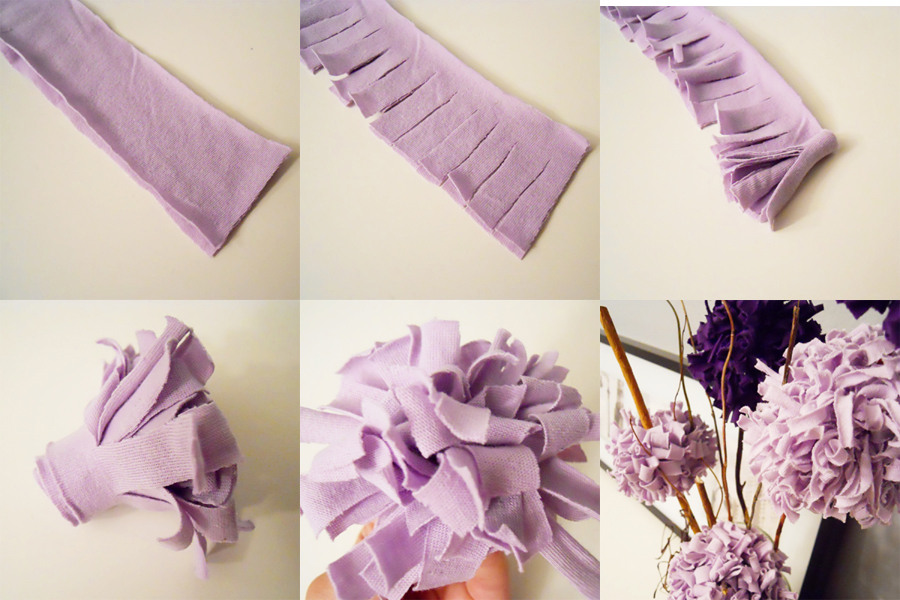 supplies
jersey knit
tape measure/ruler
scissors
hot glue
cut two pieces of jersey knit about 1.5″x20″. lay them on top of each other
cut 1/4″ wide slits about 1″ down
from one end, start rolling the fabric. use hot glue to secure it every so often.
hold on to the "stem" and "fluff" the flower piece
how easy is that??  and so cute!  i can think of a million uses for these!  have fun crafting!!!

have a great day!
-t