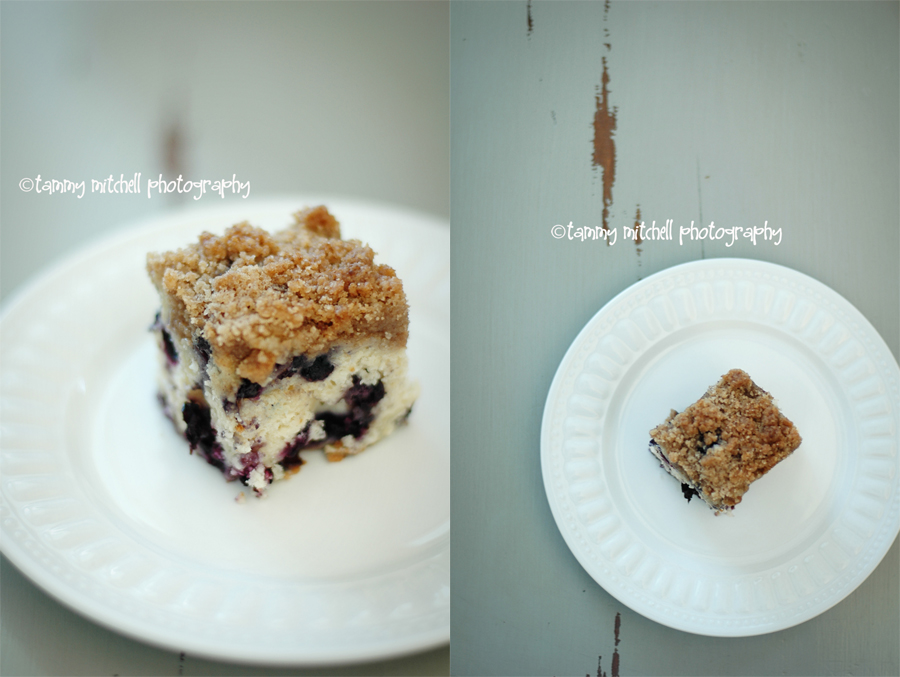 I made this yesterday for a class party at Andy's school and it was a hit.  SO yummy.  I think it's even better today than it was warm yesterday!  It's easy and tastes as good as it looks!

Ingredients
3/4 cup white sugar
1/4 cup butter
1 eggs
1/4 cup milk
1/4 cup sour cream
1 1/2 cups all-purpose flour
2 teaspoons baking powder
1/2 teaspoon salt
2 cups fresh blueberries
1/2 cup white sugar
1/2 cup brown sugar
2/3 cup all-purpose flour
1 teaspoon ground cinnamon
1/2 cup butter, softened
Directions
Preheat oven to 375 degrees F (190 degrees C). Grease one 8×8 inch pan.

Cream together 3/4 cup sugar, butter, and egg.

In a separate bowl mix together 1 1/2 cups flour, baking powder, and salt. Stir into sugar mixture, alternating with milk and sour cream. Stir in blueberries. Pour into greased 8×8 inch pan.

To make topping: Combine white and brown sugars, 2/3 cup flour, cinnamon, and butter. Sprinkle over cake batter.

Bake at 375 degree F (190 degrees C) for 25-30 minutes.
The batter is REALLY thick so don't be surprised when you can't pour it into the pan.  You will have to scoop it in and spread it around.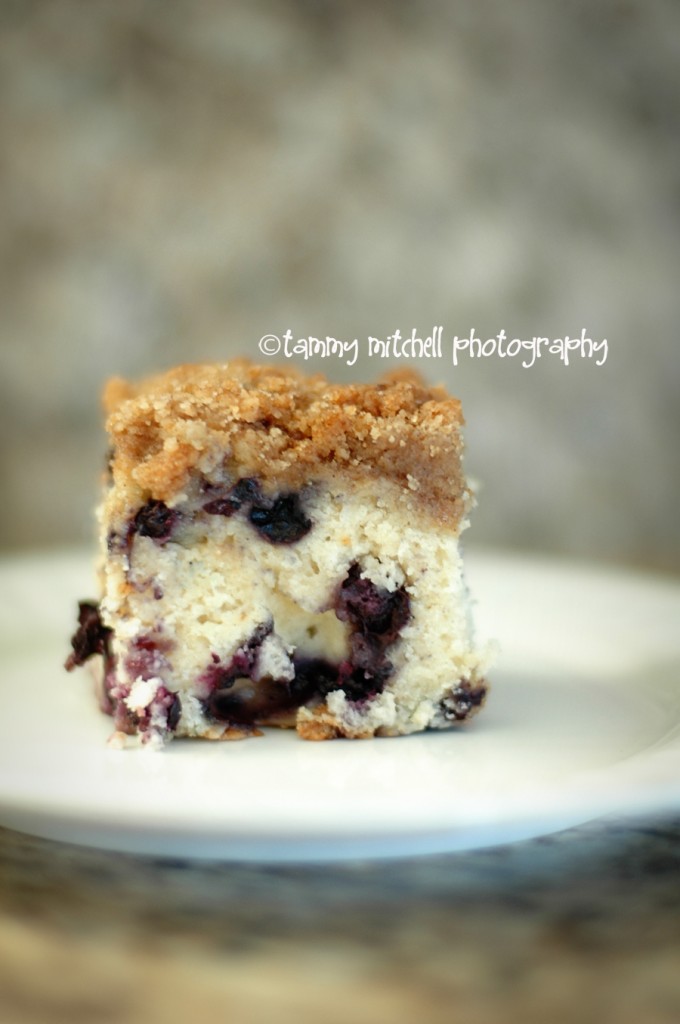 Have a great day!
-t