I can't believe that halloween is in three days!  This month has FLOWN by!  Our neighborhood is doing  a little "neighborhood only" trick or treat this year a day early so that we can make some fun things that are a little more "homemade" for each of the kids.   I made a trip to my local craft store last night and found some of these cute little tins and I couldn't wait to play with them.  A few minutes on photoshop, some orange cardstock and a 3″ scallop punch and we are all set…what do you think??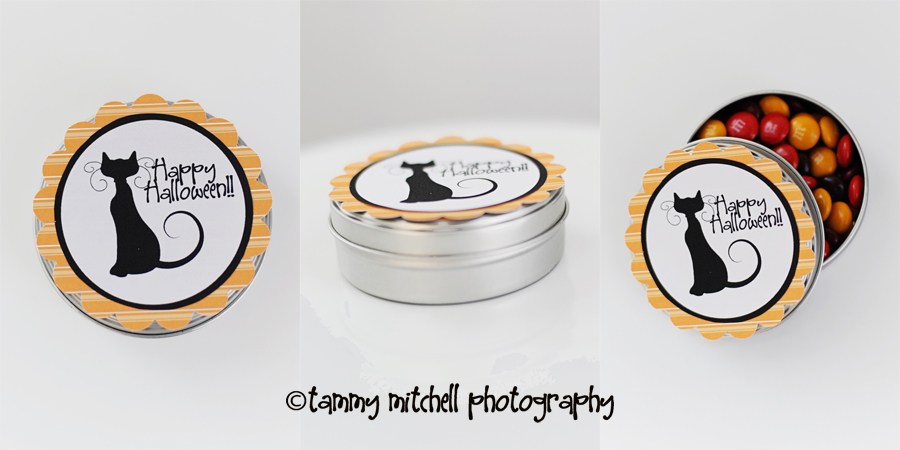 Do you like the little cat???  I think it's too cute!  If you'd like to make some I created a sheet of the tags for you as a little "treat" this halloween from me to you!

  If you can't use them this year, you can download them for next year!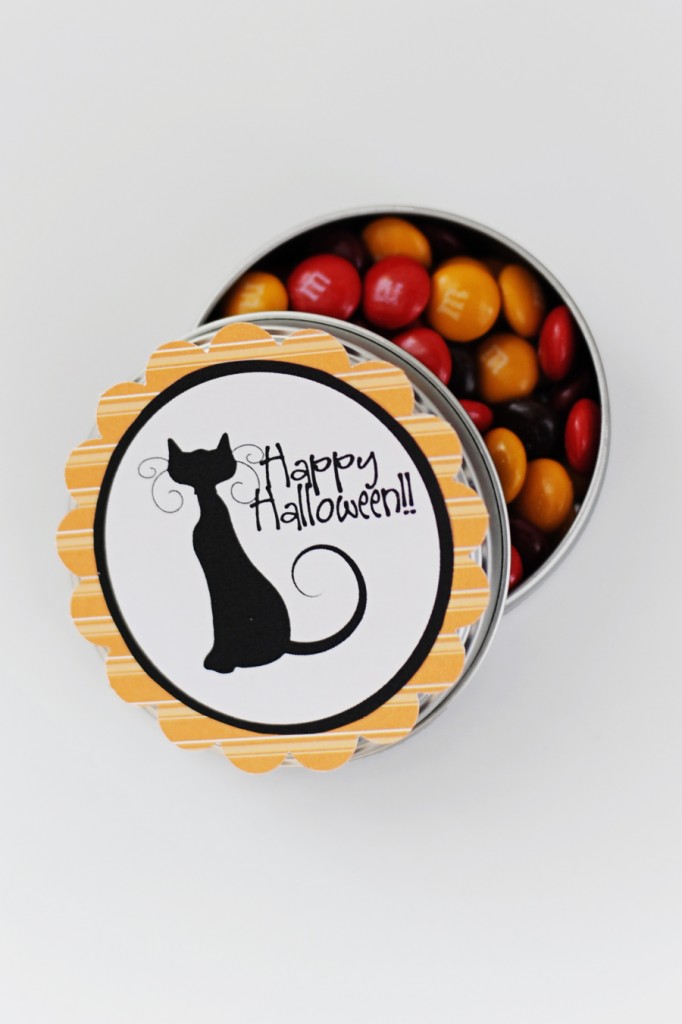 have a happy halloween!!

-t