I'm making this for dinner tonight..anyone want to join us???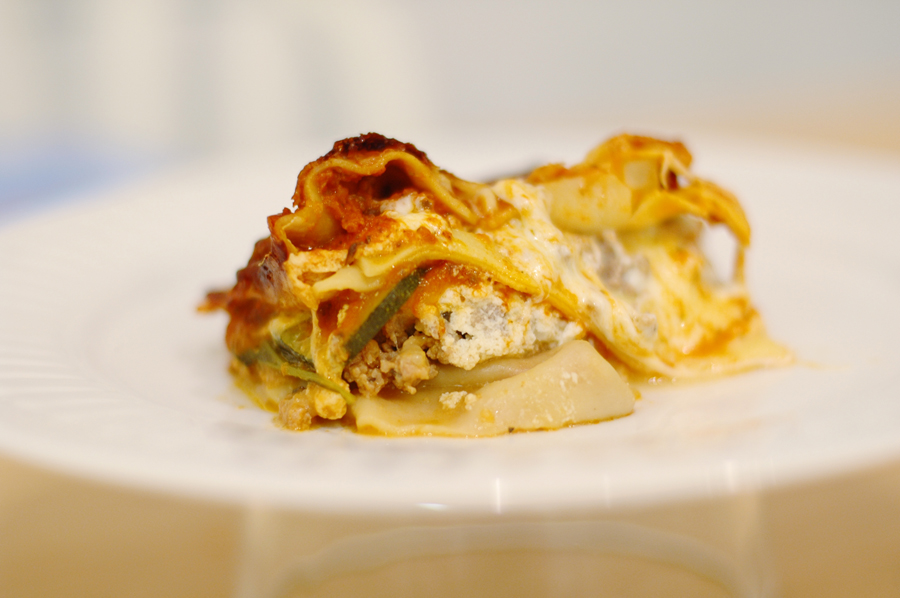 Ingredients
1 lb Ground Turkey
1 box NO-Boil Lasagna noodles
1 TBS fresh garlic, minced
2 TBS Italian Seasoning
1 Medium onion chopped
1 16oz container Ricotta Cheese
1 egg
1/2 bag of fresh Spinach
2 Zucchini sliced
1 lb grated mozarella
1 lb FRESH Mozarella cut into 16-20 slices
1 Jar of your favorite Pasta Sauce ( I make homemade sauce…I'll do another post with that recipe…EASY and TONS of veggies) 
Enough grated parmesan or pecorino-romano for the top of the lasagna
Cook gound turkey with onion, garlic and italian seasoning. 
In a bowl mix together ricotta cheese and egg.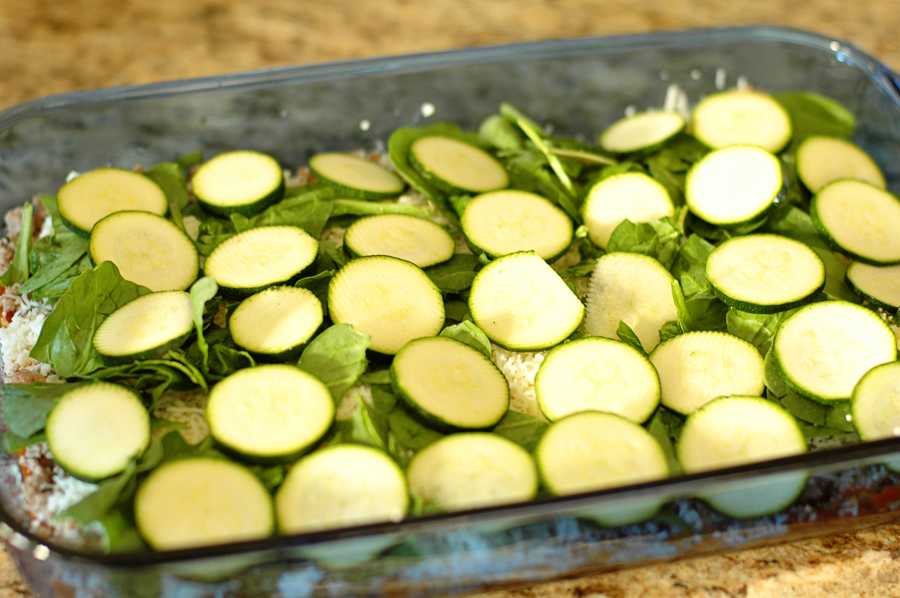 In a 9×13 pan layer a little pasta sauce, four of your noodles(or enough to cover bottom of the pan) 1/2 of your turkey.  Top your turkey layer with your ricotta/egg mixture.  Add a layer of grated mozarella ( use about 1/2 of your grated cheese).  Top with 1/3 of your pasta sauce.  Layer four more noodles.  Spead out a layer of fresh spinach over the noodles.  Layer sliced zucchini over spinach.  Top zucchini layer with another layer of four noodles.  Add rest of turkey.  Layer sliced mozarella over turkey.  Top with 1/3 of your sauce.  Add remaining 4 noodles, then remaining pasta sauce.  Top with rest of grated mozarella cheese and grated parmesan.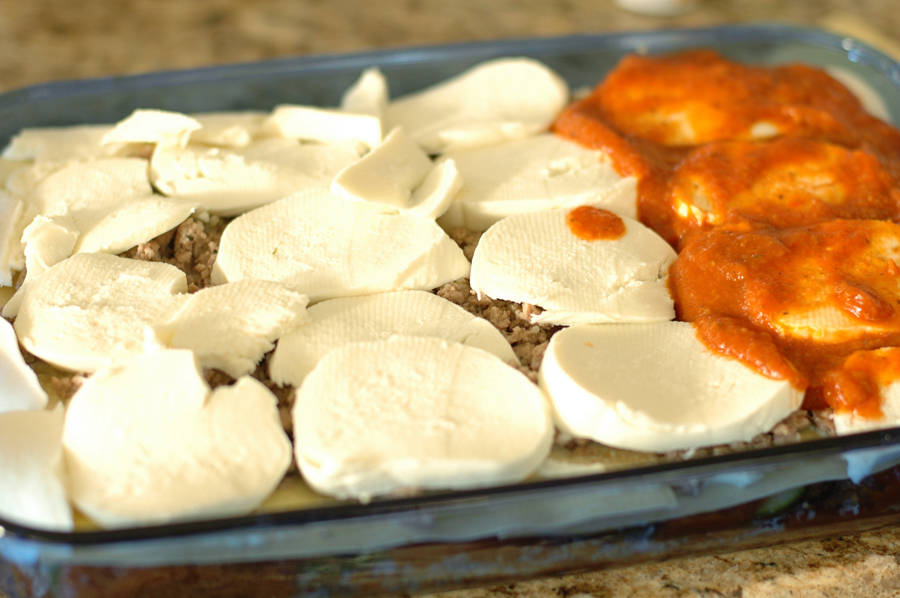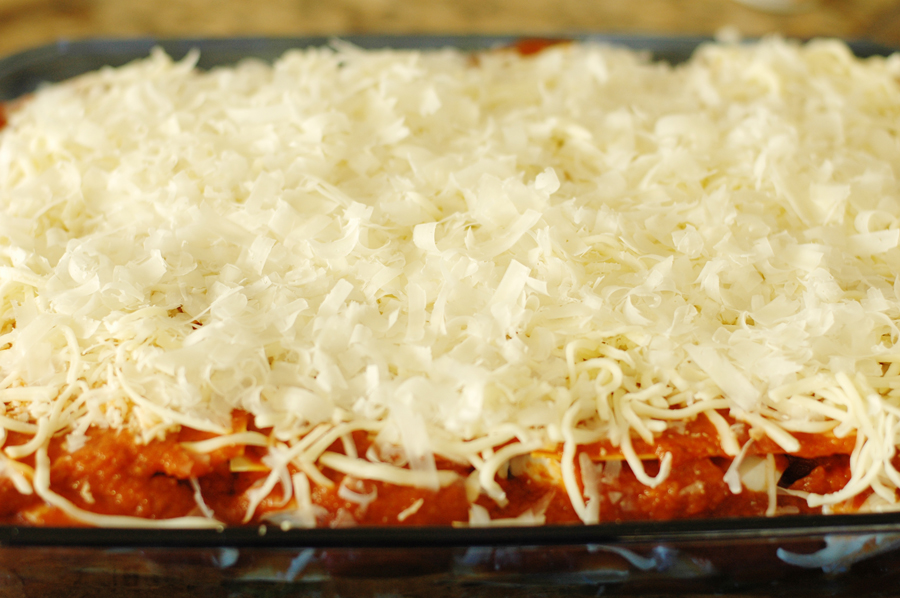 Bake at 350 for 45 minutes.  I like to crank up the heat to about 375-400 the last 5-10 minutes to let the top get really bubbly and crisp.  But make sure and watch it so it doesn't burn!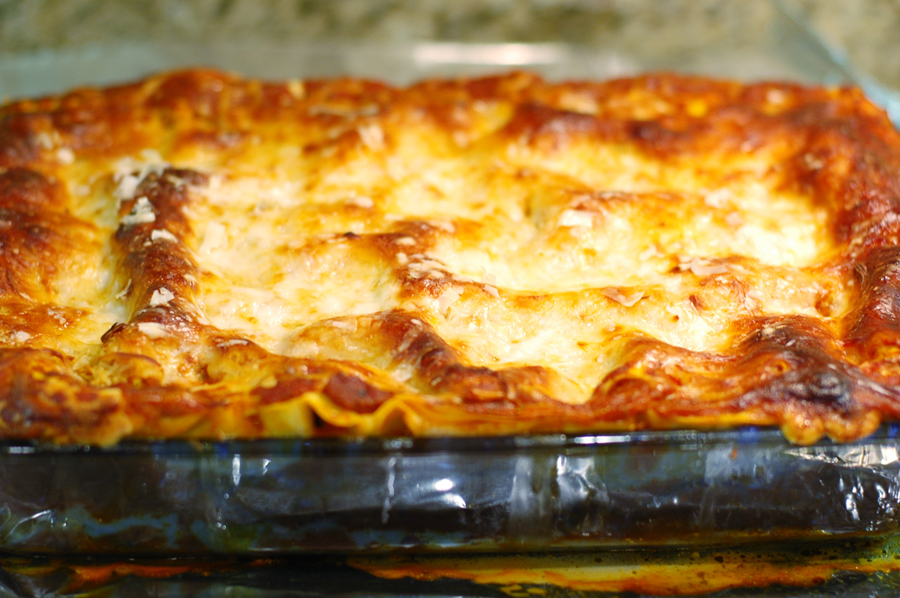 enjoy!
-t