This year I decided to make Andy's valentines about as easy as it gets!

  You can buy these cute .75 ounce popcorn boxes on amazon (50 for 8.00).  With a little cardstock and some microwave popcorn to fill em up, I'm in for about 30-45 minutes total and I think they turned out pretty cute.  What do you think?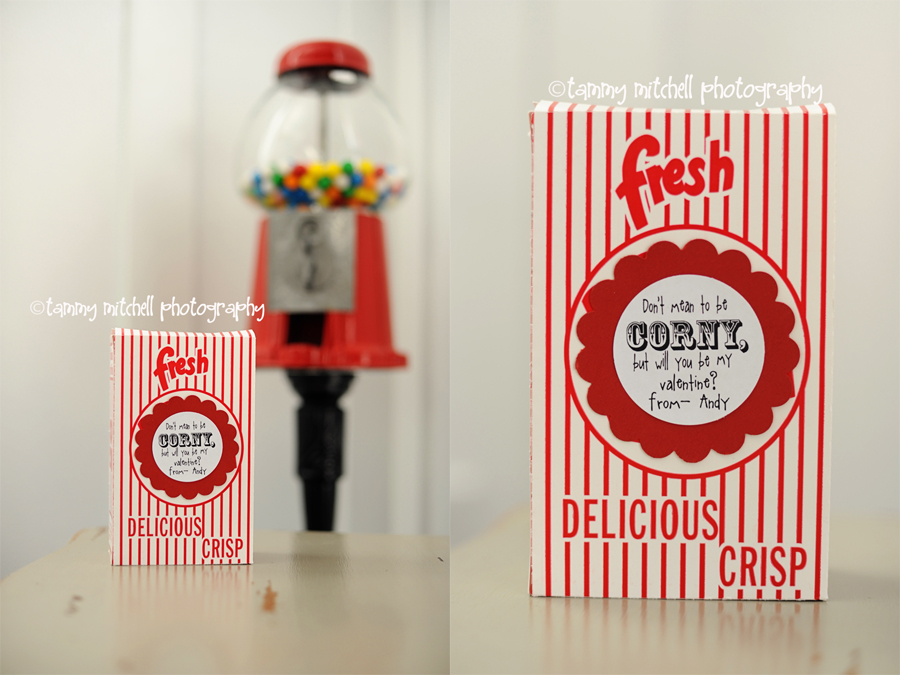 How are your valentines coming along??  Only a few more days!!

Have a great day!
-t