Happy March 1st!  This year is FLYING by!  It feels like I was just celebrating New Year's and here it is March already.  Where does the time go??  Let's go ahead and kick off your St. Patty's day decorating with a new version of subway art…what do you say??  If you're one of the 300 or so people that printed the valentine's subway art, then you can slip this one in the same frame and your decorating is done! 😉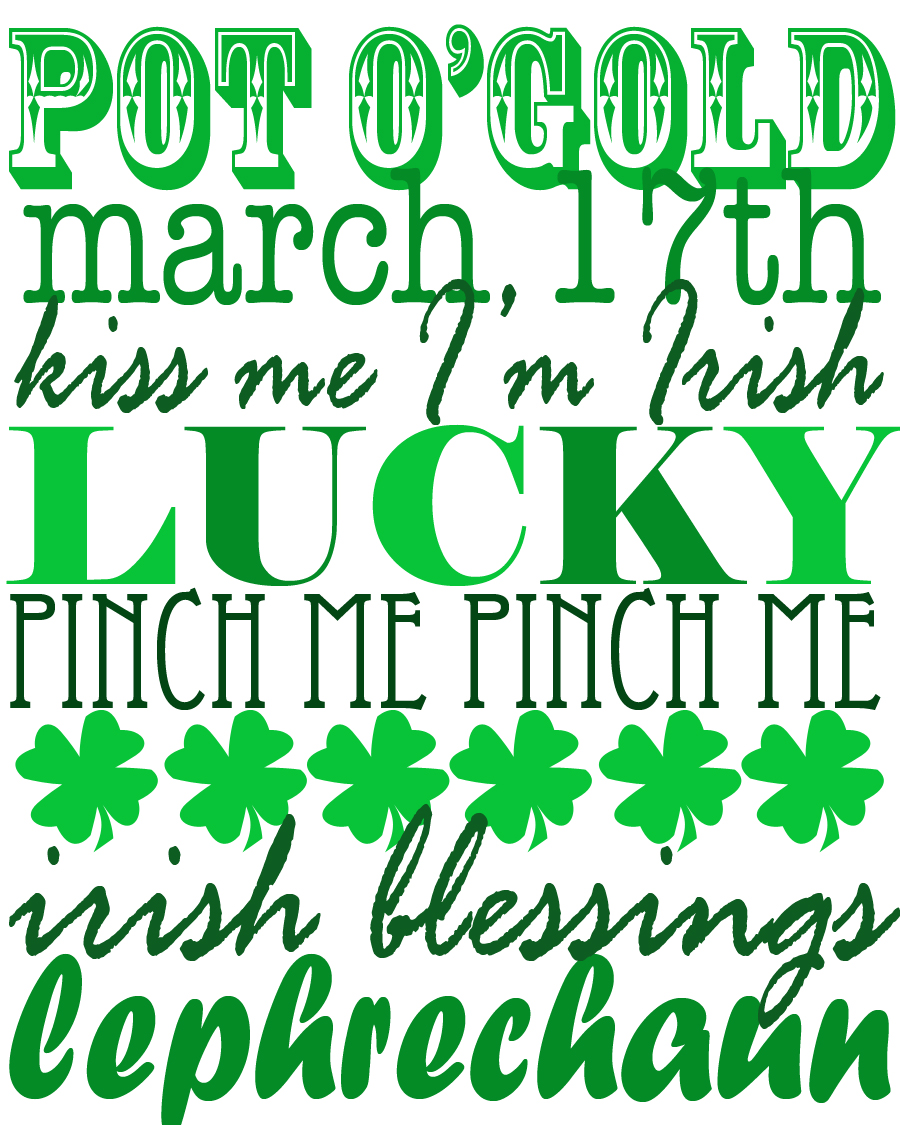 Here's the link to download the file. 
St. Patrick's Day Subway Art Printable
It's sized as a 16×20…great deal for 5.99 printing at costco!! 😉
Have a great day!
-t