I am in full party mode.

Ash's real birthday was last week, but her party is this week. I have a few last minute details to pull together, but, as long as the weather cooperates (it's rainy here right now and there is a threat of showers on saturday…yikes!) we should be all set.
Her party is going to be an Eloise theme. I'm SO excited to share it with you! Until then, I was at the scrapbook store the other day and ran across this ADORABLE pink silhouette paper and thought…here's a GREAT party theme right in this sheet of paper!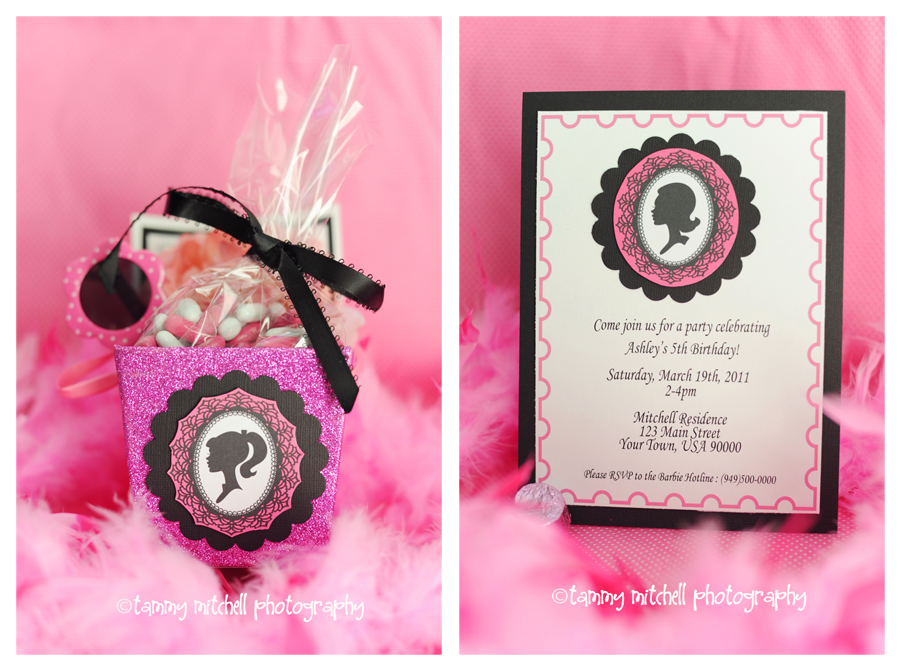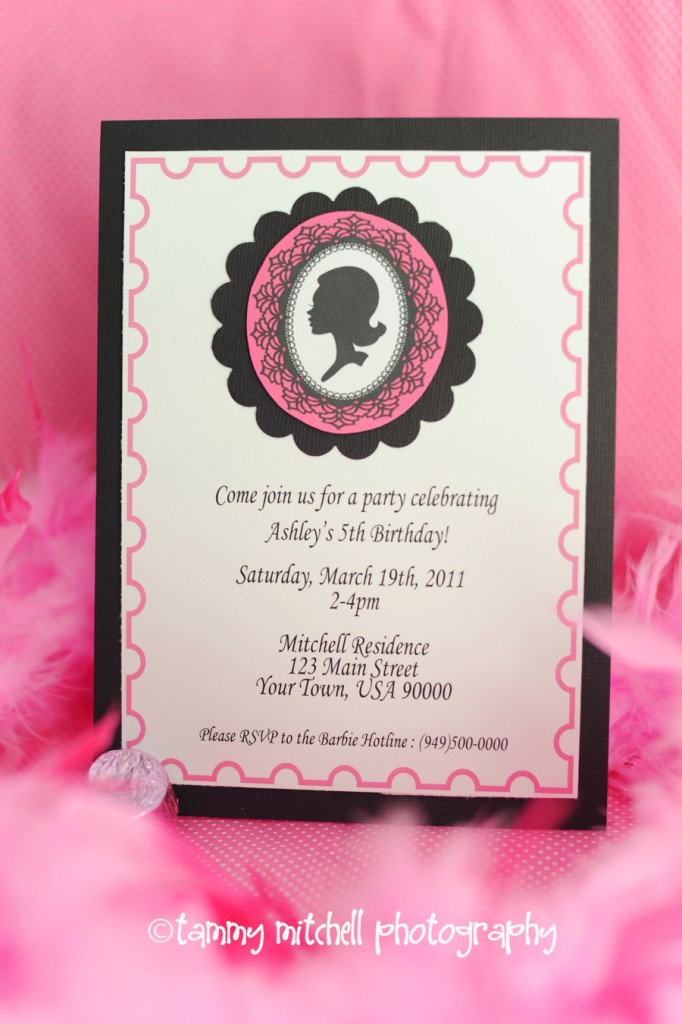 The favor idea I came up with when I saw some of these adorable pink glitter boxes at Target in the $1 bins and I simply added the barbie silhouette on the front.  The little glittered boxes and pink sunglasses are in the target $1 bins RIGHT NOW!  RUN!  I may have bought them all out.

  They have green, blue and purple too…SO cute!  You'll be seeing these again for easter!!

  I used good n' plenty candy for it's pink and white color and you have your favor!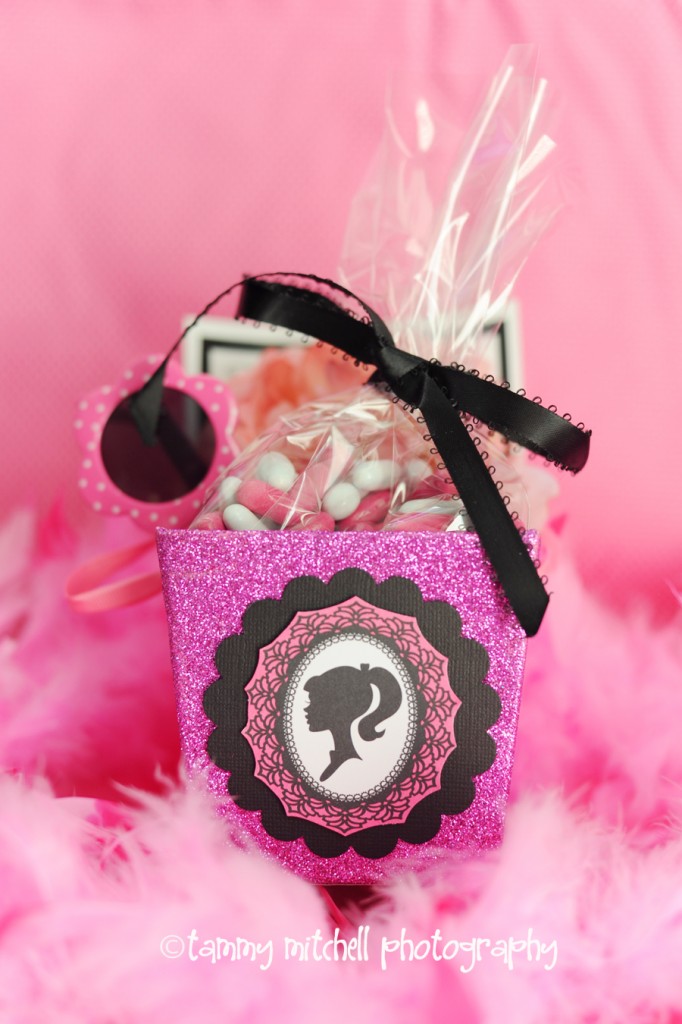 I love being inspired by things!!  So, this party idea inspired a new collection.  For $25 you will receive:
invitations
2 inch party tags
water bottle labels
birthday banner
fancy labels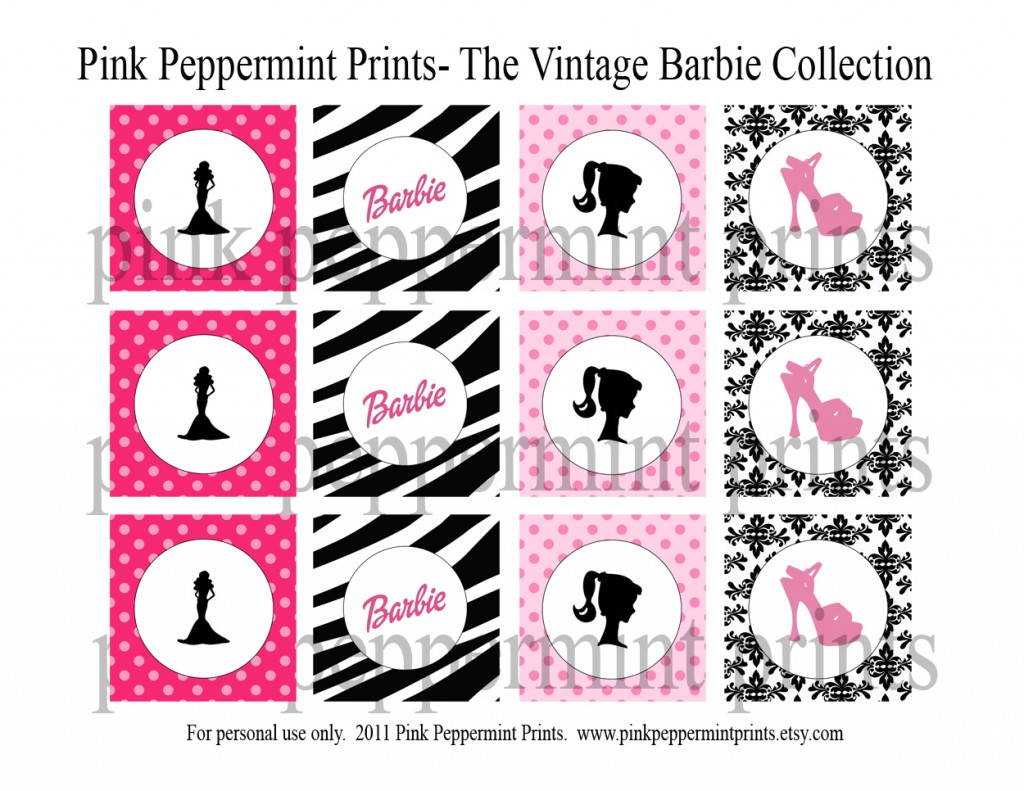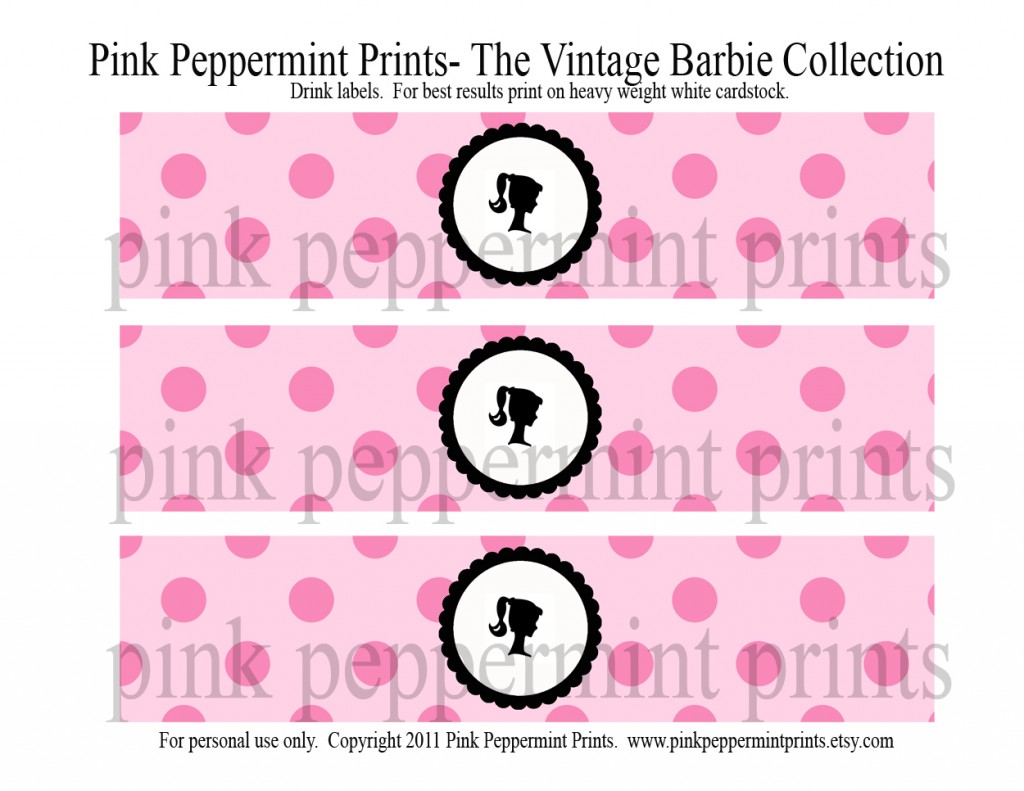 Now you're all set for your very own barbie party!

You can play barbie dress up games, do barbie make overs, or let them create their own barbie tiaras with pipe cleaners and jewels.

I hope you are feeling inspired!

Have a great day
-tammy