Karen Foster came out with the cutest bowling paper and embellishments at this year's CHA Winter. I was at my lss the other day and they had just come in…like, I made them open the packages for me in the back of the store so I could buy some kind of new!


I've had these pictures of us bowling since we took a trip to Las Vegas last year and I just didn't know quite what to do with them. Well, I figured it out!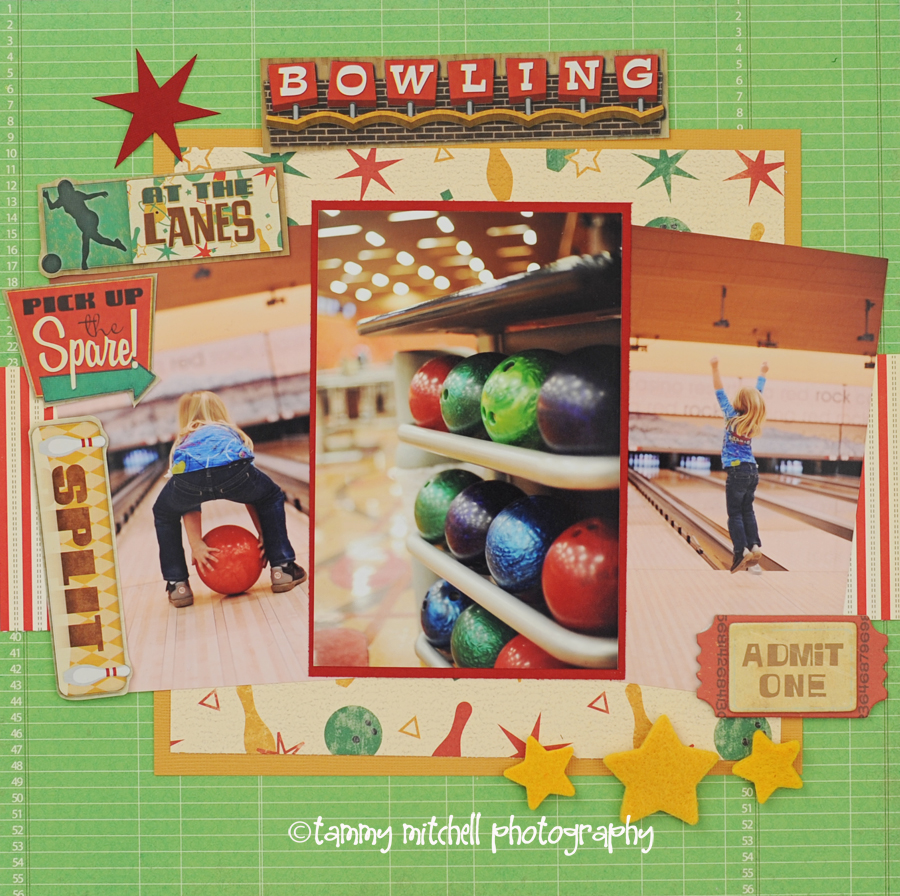 Here's what you'll need to recreate this layout: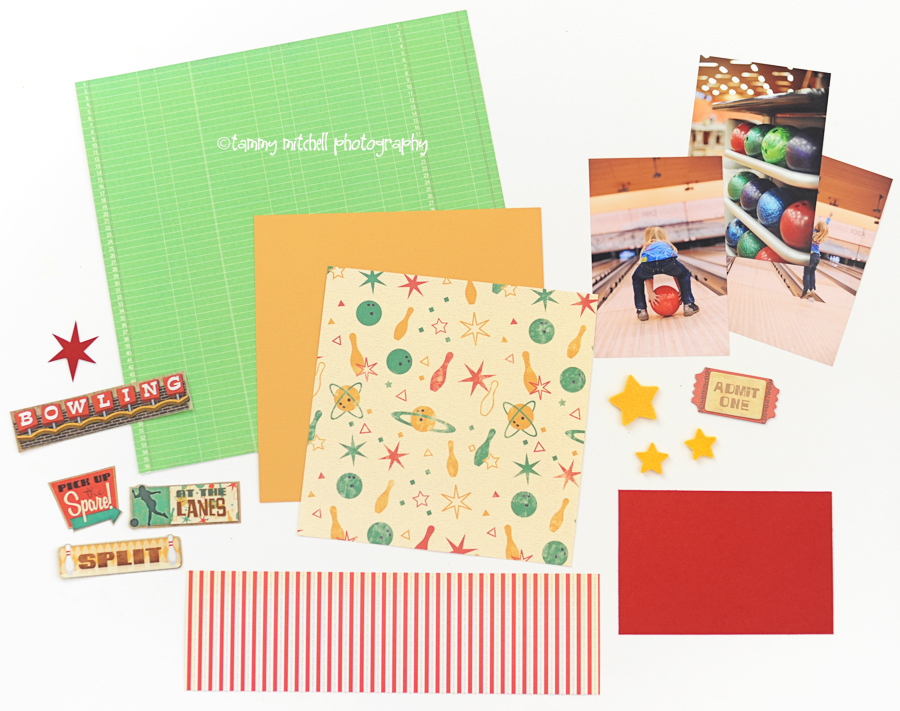 12×12 green sheet of paper
8×8 mustard sheet of cardstock
7.5×7.5 Karen Foster bowling sheet of paper
3.5 x 12 sheet of red and white striped paper
1 4.5x 6.5 red cardstock photo mat
3 4×6 photos
Karen Foster Bowling Cardstock Stickers
Crate Paper Admit One Layered Chipboard sticker
3 yellow felt Stars
and here are the steps…
layer your papers…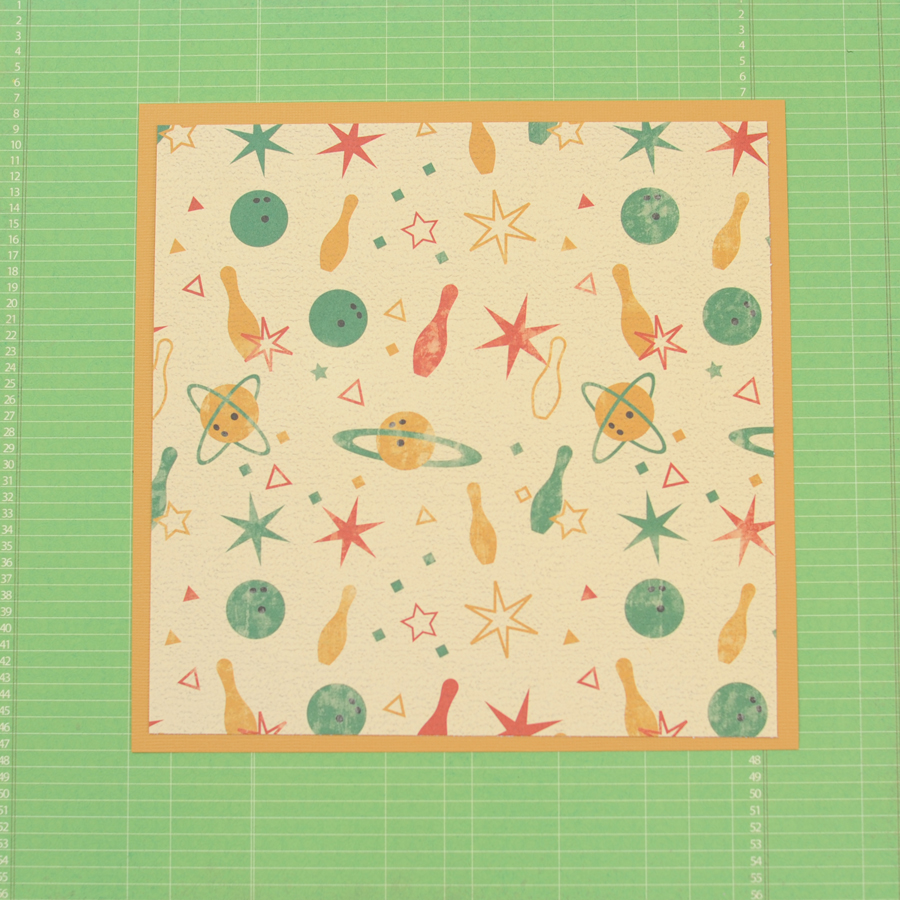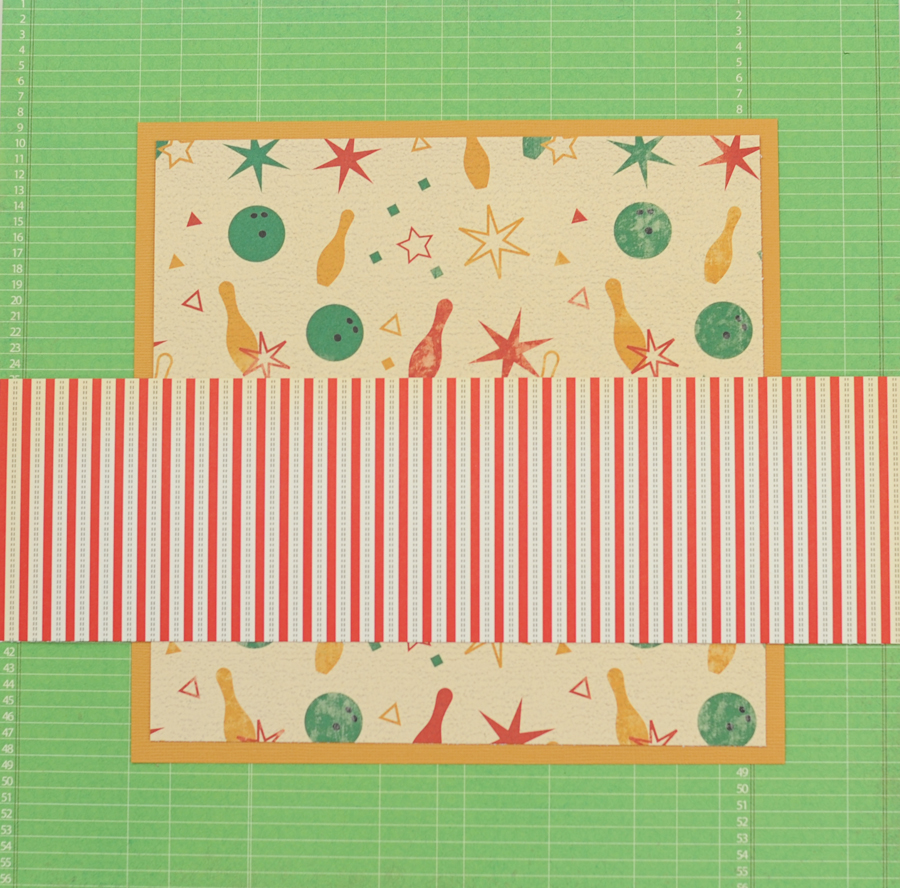 add your pictures as shown…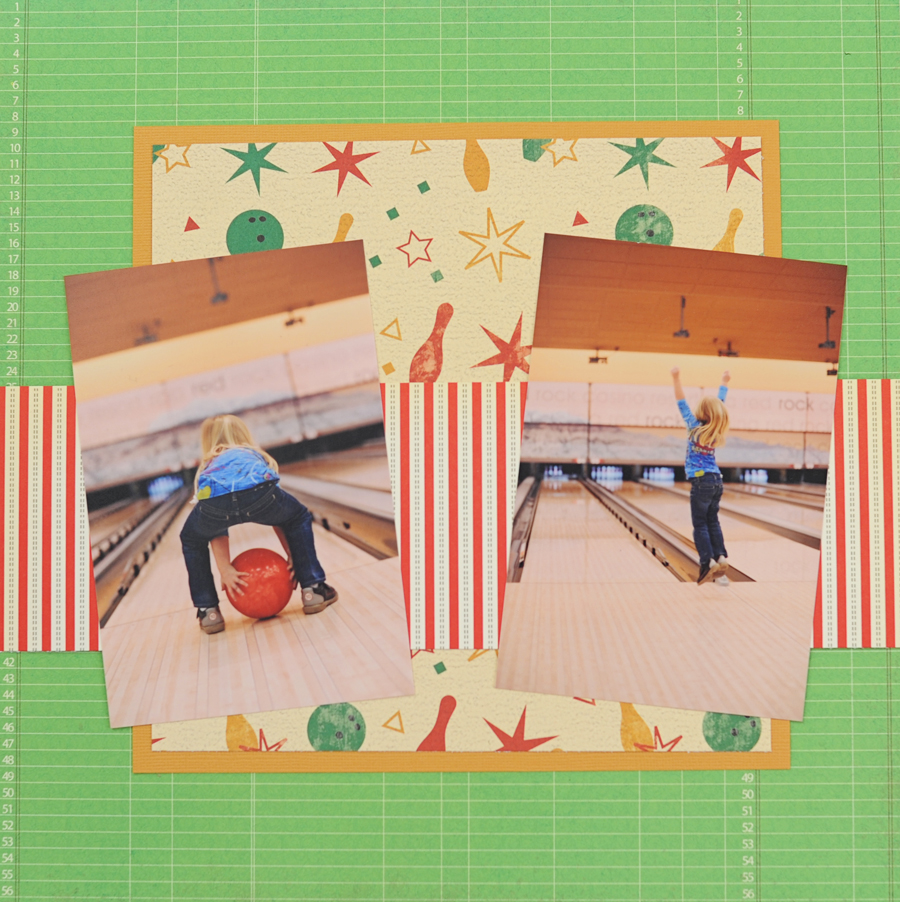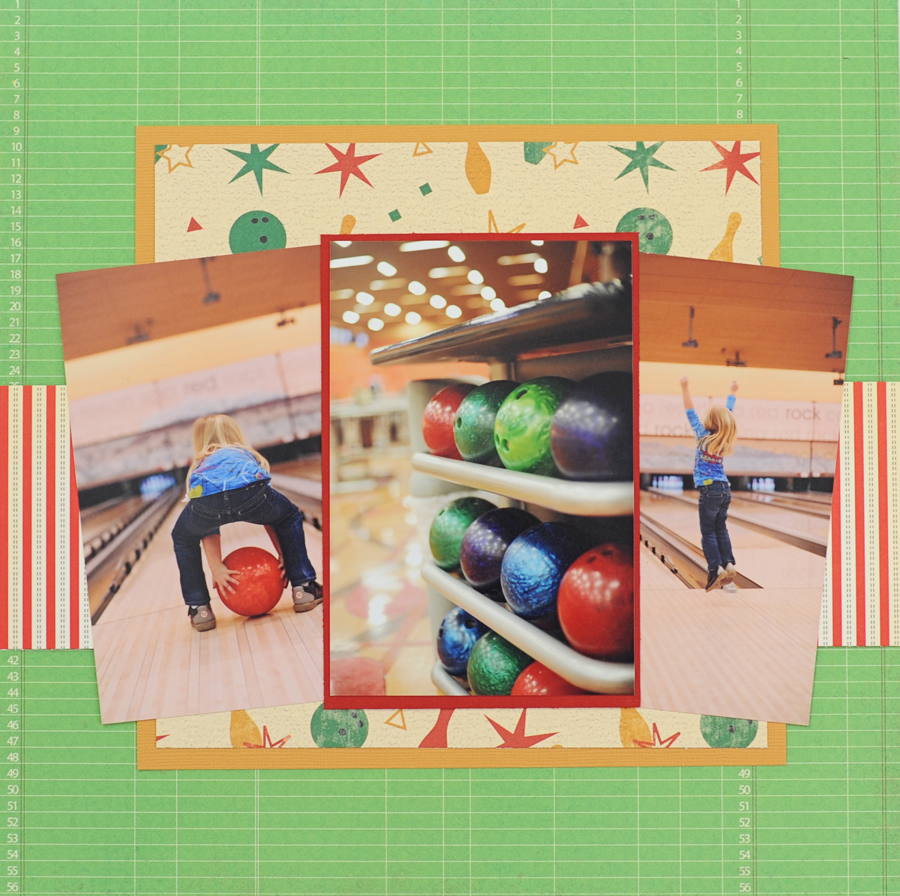 embellish with stickers and felt…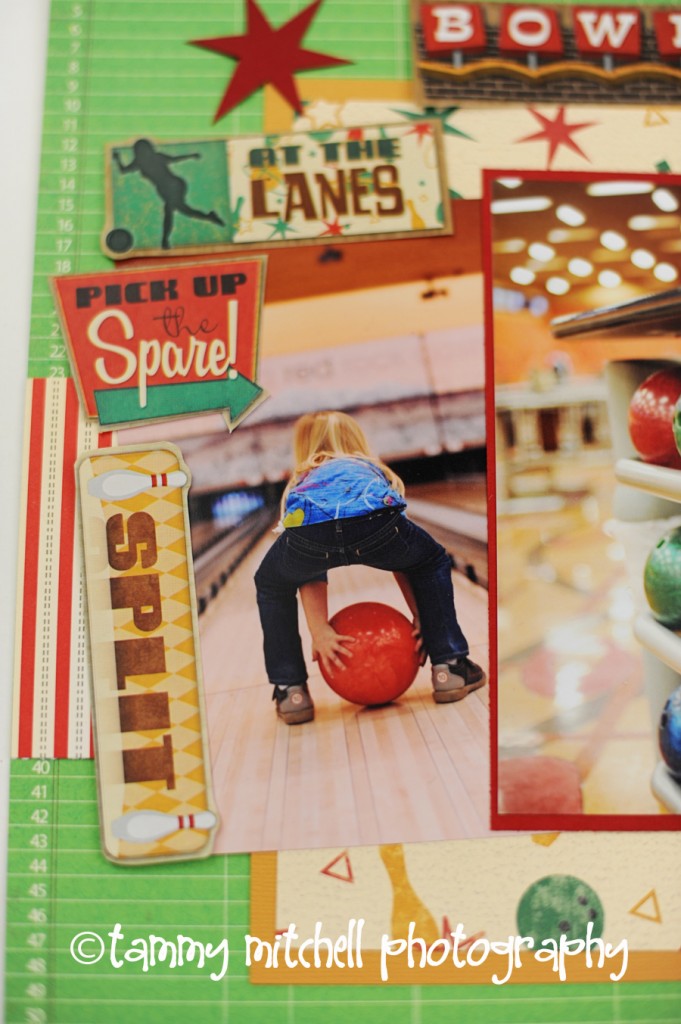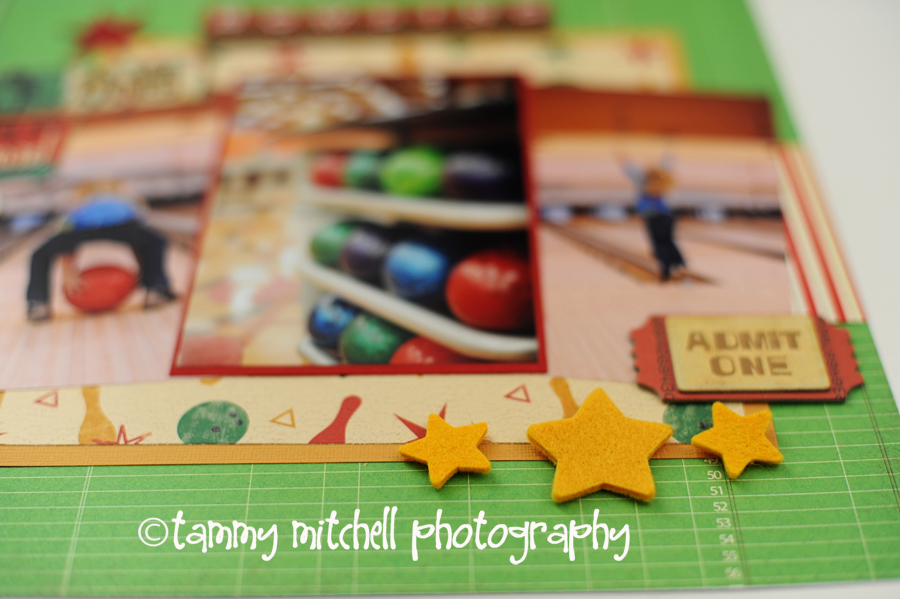 and you're done!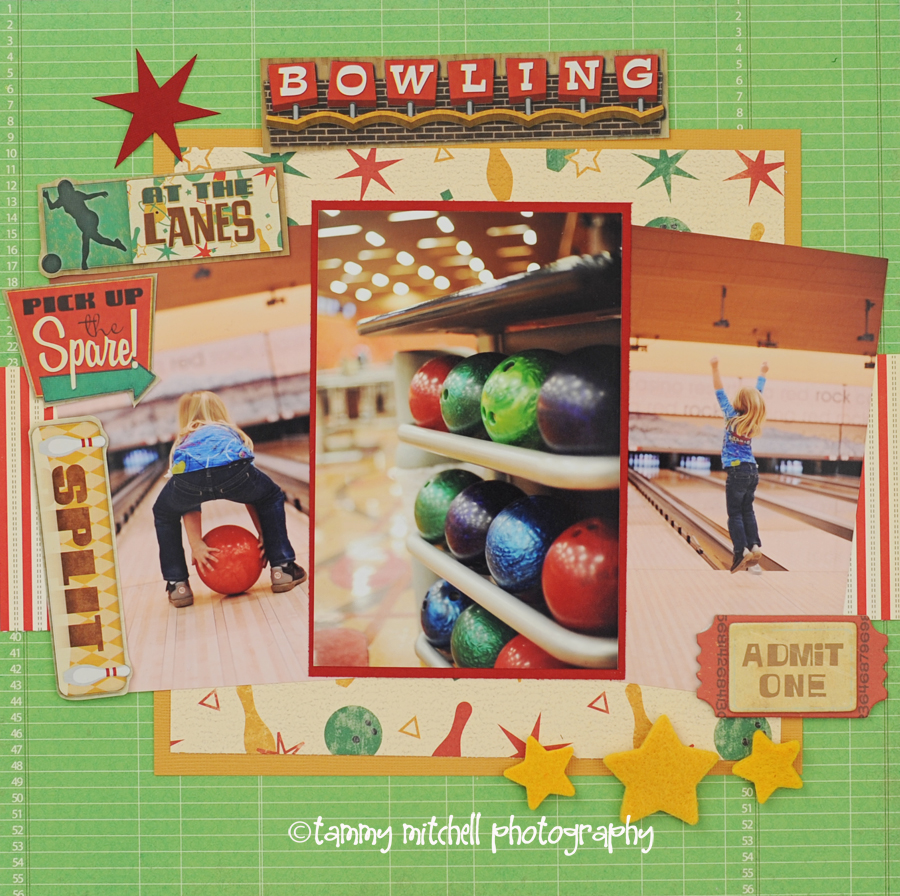 Have a great day!
-t