I am so behind on some of these things I can hardly believe it!

  Looking at these pictures I can't even believe that this shower was over two months ago.  Time sure does fly!

Back in January I threw a little shower for a friend and her little boy that was soon to arrive.  I started out thinking vintage circus and then ended up loving the colors I found at Target so much that is went full blown regular crazy colorful circus.  The food was simple…salads, breads, and fruit…and then for the fun table…fun sodas, popcorn, peanuts, candy sticks, animal cookies, cupcakes, and colorful assorted candies.  I threw some fabric I had on hand over the table in fun bright colors, put up a banner I had previously made in bright fabrics, grabbed some balloons, and we had a party!

If you are throwing a party ALWAYS check your local target $1 bins.  I find more stuff in there!  I actually check them every time I go…not just when I'm throwing a party.  Many times the treasures I find in ther become a party later.
Once again, because I was actually hosting the party, pictures took a back seat…so I didn;t get as many as I would have liked, but her are a few…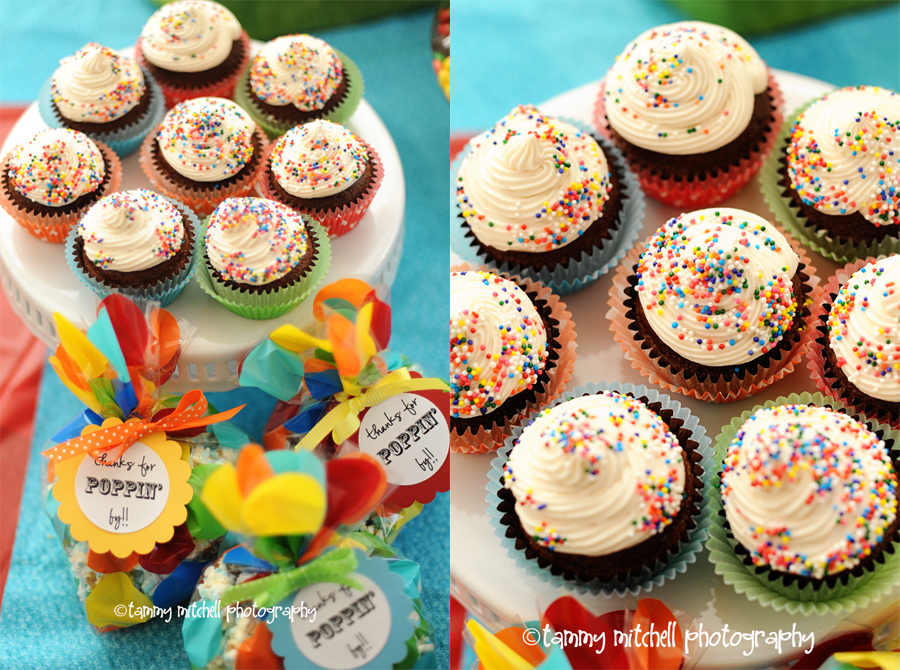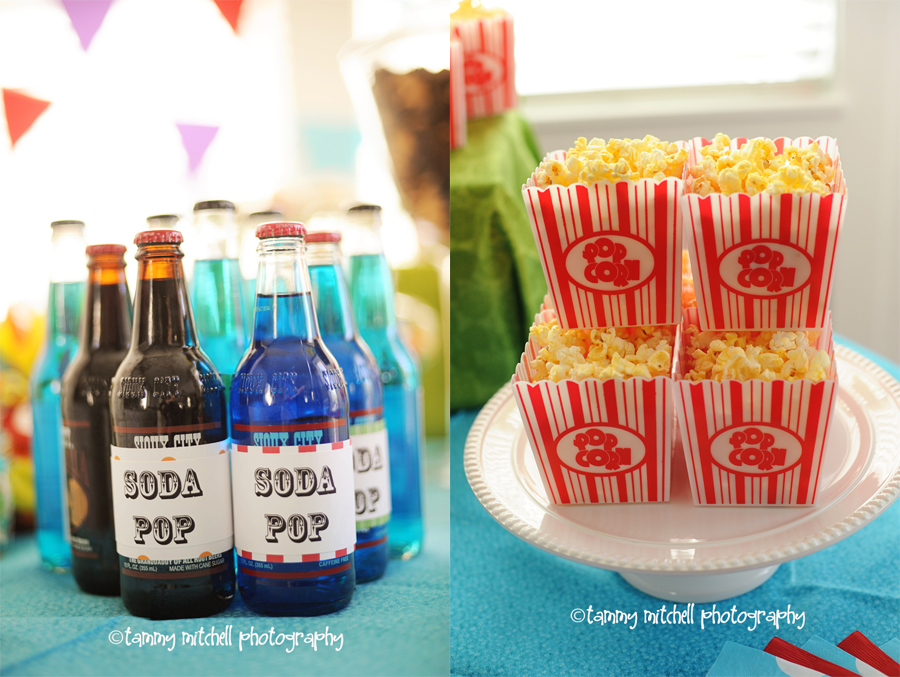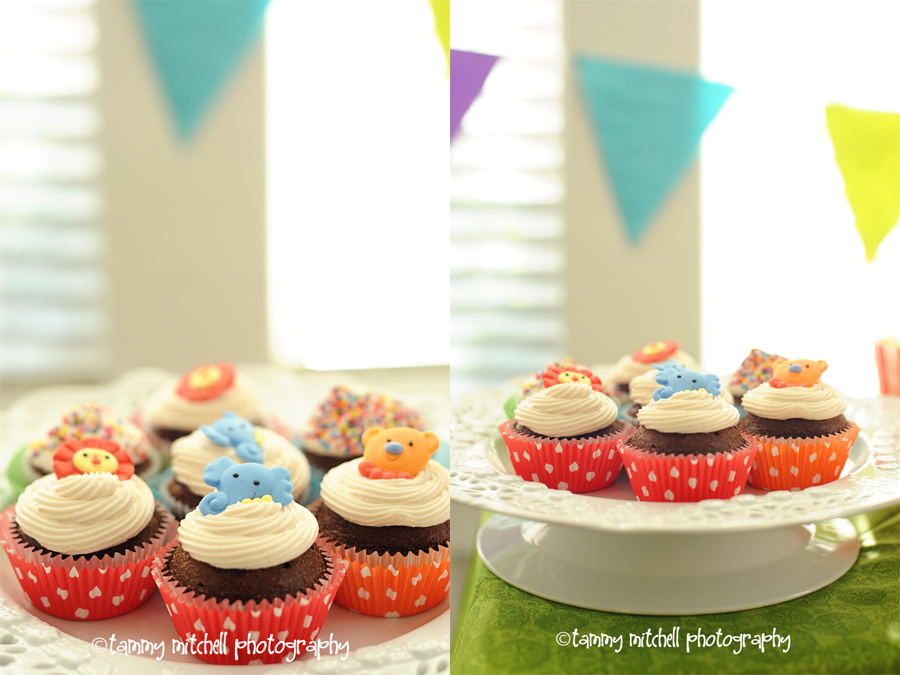 The favors I made up were celophane bags full of homemade candy popcorn.  It was SO easy to make and tasted yummy.  I simply popped popcorn and then melted those candy melts that you can buy at your local craft store and tossed the popcorn in it.  It made the popcorn all kinds of bright colors and looked fun.  I'll put the printables up soon for the invitation and the favors, etc.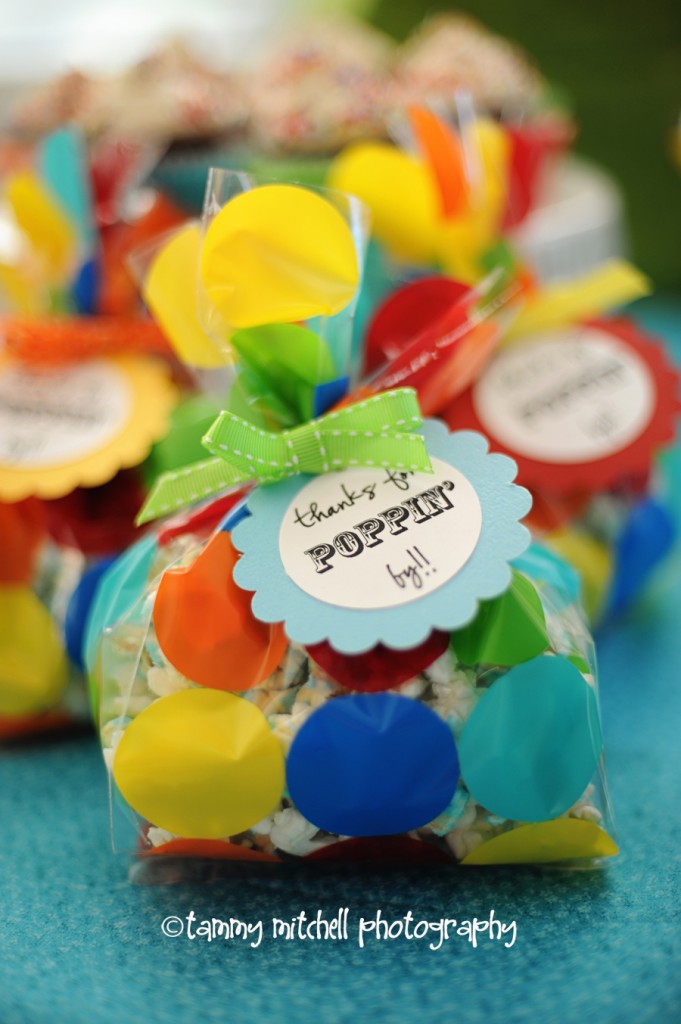 Have a great day!
-tammy