I can't believe that it's June already!!  Seriously, where does the time go??  I was out shopping a little this weekend and ran across some super cool antique prints of George Washington and Abraham Lincoln and I am all excited to get out the patriotic gear.  I LOVE this time of year and all the red white and blue!
I'll be putting this on my mantle this summer…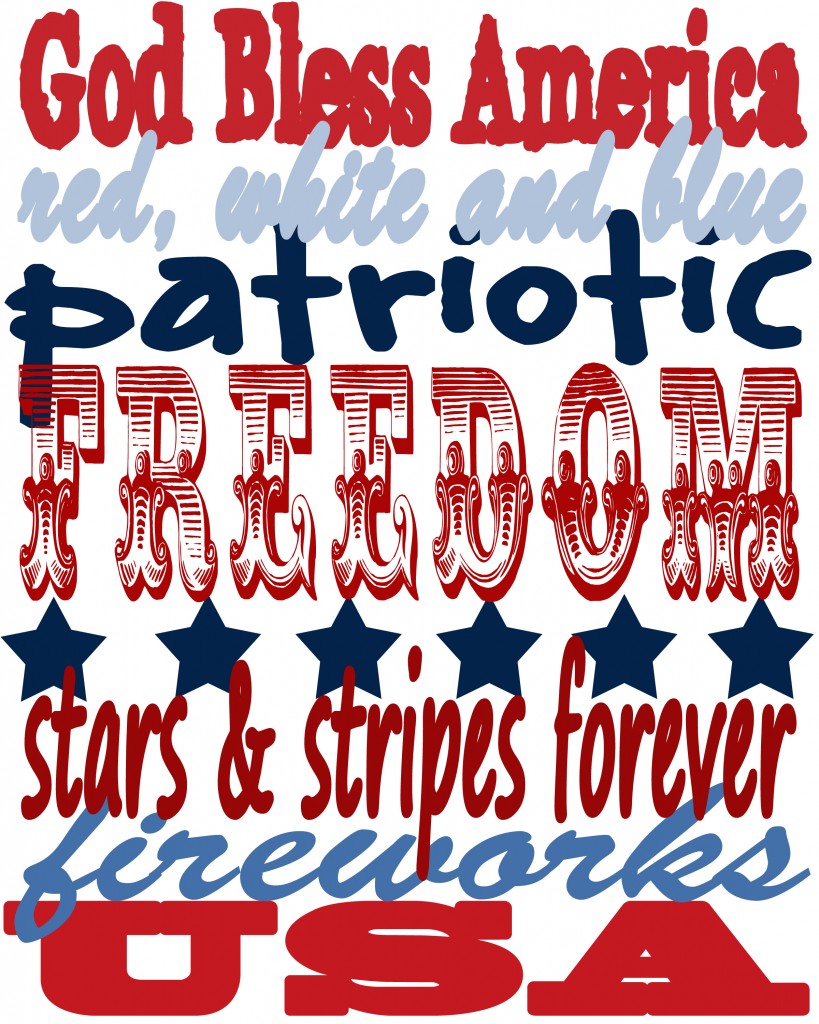 and you can too!!

  Here's the link to download…
Again, it's sized for either 16×20 at Costco (remember when you check out to turn off the "auto correct" or it will print with funny colors!) or to print in 8×10 on your home computer.  I hope you love it!!

Have a great day!
tammy