Last week Ashley went to the cutest little party that our neighbor hosted.  Her daughter has been asking to have a sleep over, but with teeny girls sleep overs aren't usually the best idea.  So, they compromised and came up with the cutest idea…a sleep under.  I hadn't heard of  it before, but I guess they are growing in popularity.  Ithink it is a fabulous idea!  
A few days before the party hand made invitations were delivered, each one customized and created by the cute little one having the party.  The girls were instructed to wear their pajamas, bring their sleeping bags and pillows and come prepared for some fun.  The evening was spent making personalized pizzas, doing each other's make up, making jewelry and watching chick flicks…you know, like Tangled and Strawberry Shortcake.

  By 9pm everyone was at home and nestled in their own beds after a fun night of partying.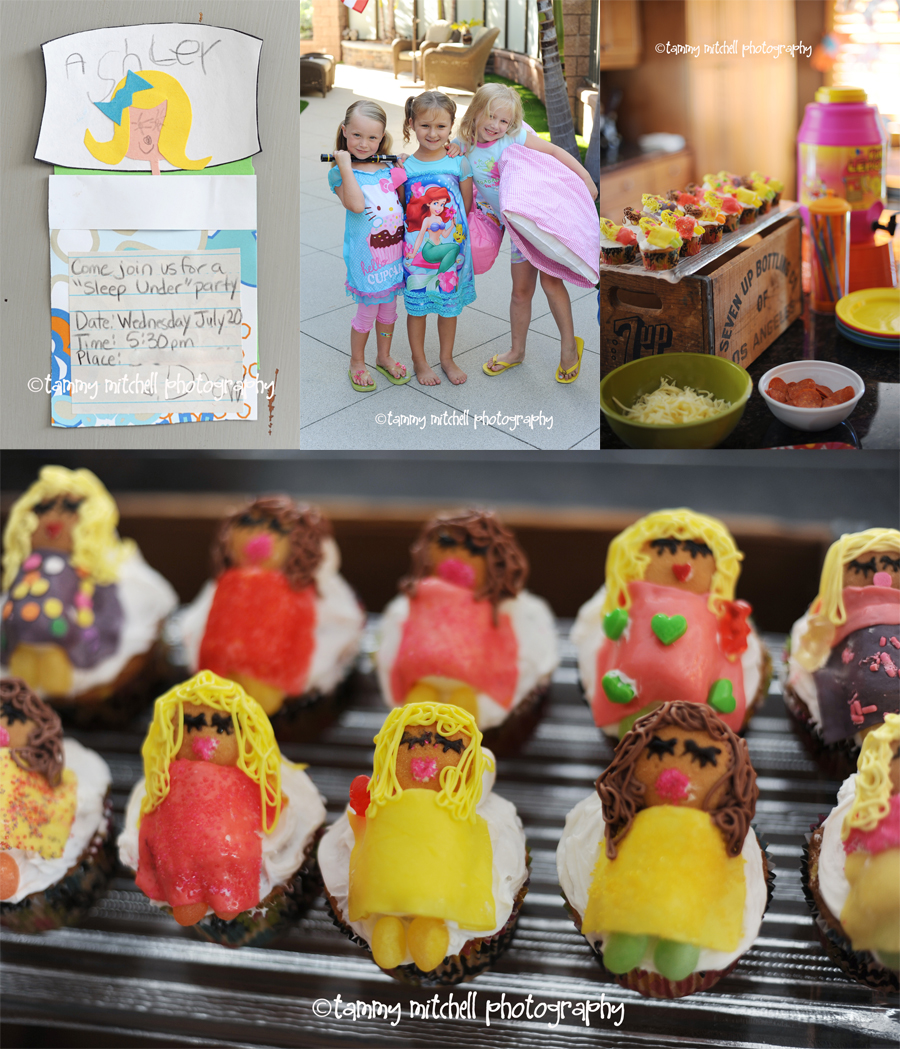 The cupcakes were to die for.  I can't even imagine the amount of time put in to creating these little beauties.  As you can probably imagine they were a HUGE hit!  The good news is they aren't difficult to make…just time consuming.  If you haven't heard of Hello Cupcake, it's a great investment if you like to party like I do!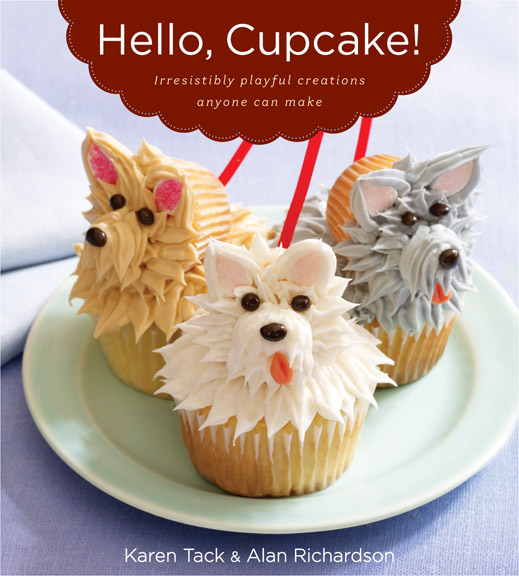 There are SO many fun and creative cupcake ideas with step by step instructions for you.  A definite must have for any party planner.  You can find it on Amazon for only $9.  Makes a great hostess gift too!
Have a great day!
tammy