It has been forever since I promised this tutorial…sorry for the long delay!!

  The cute Elizabeth over at Swanky Press asked to feature the tutorial…but couldn't find it on the blog…yeah, that's cause sometimes I'm a dingbat and forget to post things!! lol!! 😉  These are the cutest little gumball machines that you can use as both decorations and party favors at your next birthday bash.  If your kids are anything like mine, they will LOVE these to take home because they are gum fanatics!!

A few simple supplies you will need to create these machines:
-small terra cotta pot and base from your local craft or home improvement store
-small round votive holder (in the glassware/candle holder section at Michaels)
-red spray paint (or the color of your choice) 
-E6000 adhesive (also available at your craft store)
-small wooden balls/knobs they are in the wood section of your local craft store.  they are flat on one side making them easy to adhere to your machine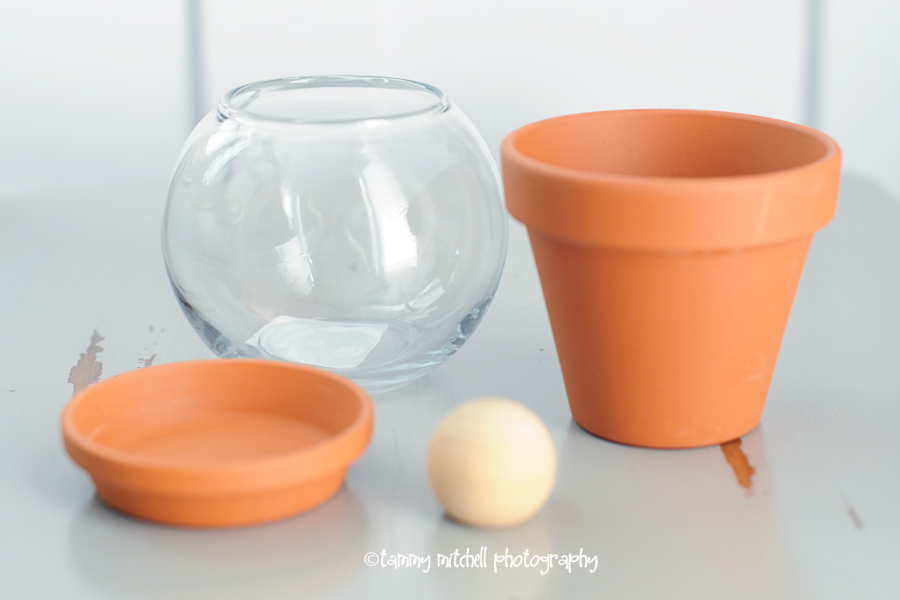 Spray paint the terra cotta pieces and the wood knob and let dry.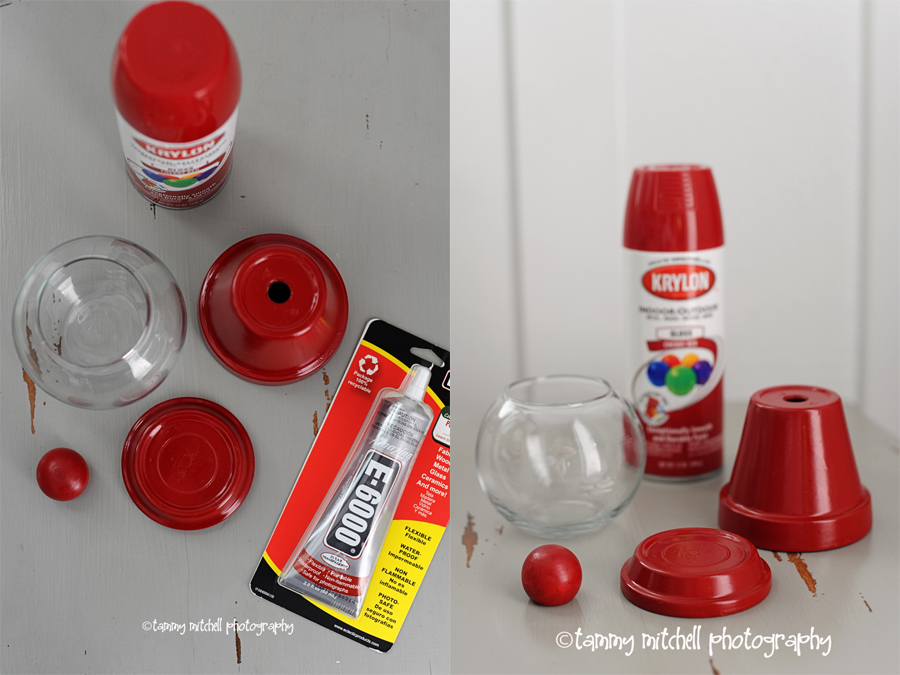 Once the pieces have dried, following the instructions on the tube of e6000, glue the wooden knob to the terra cotta pot base as shown in the picture, and the votive holder to the pot as shown.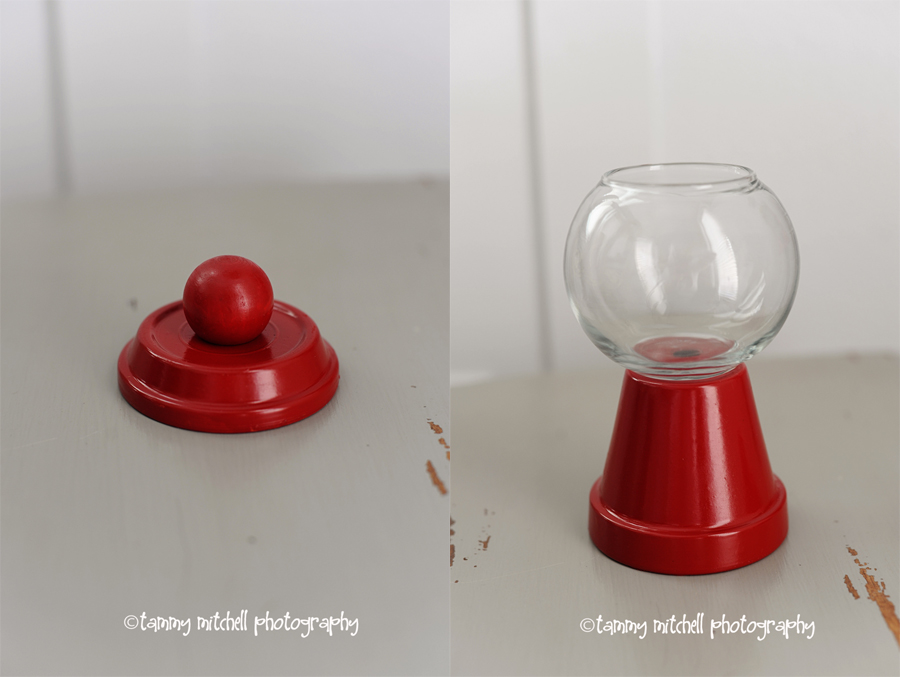 once the glue has dried you are ready to fill it with gumballs!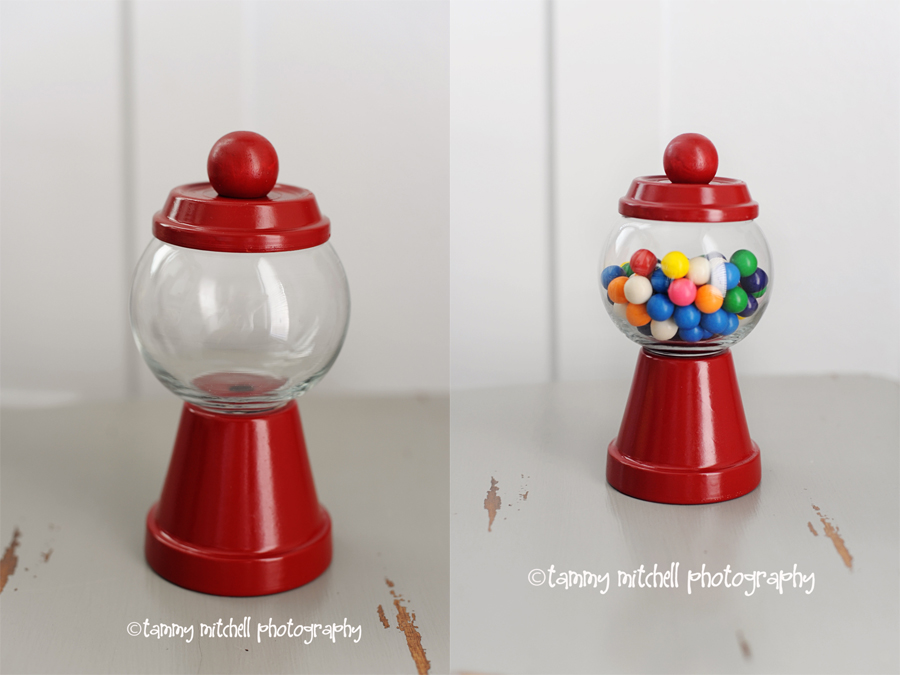 can you imagine these lining the table at each place setting?  For only about $2.50 (that includes the gumballs!) you have a darling favor for all your guests.
Have a great day!
tammy