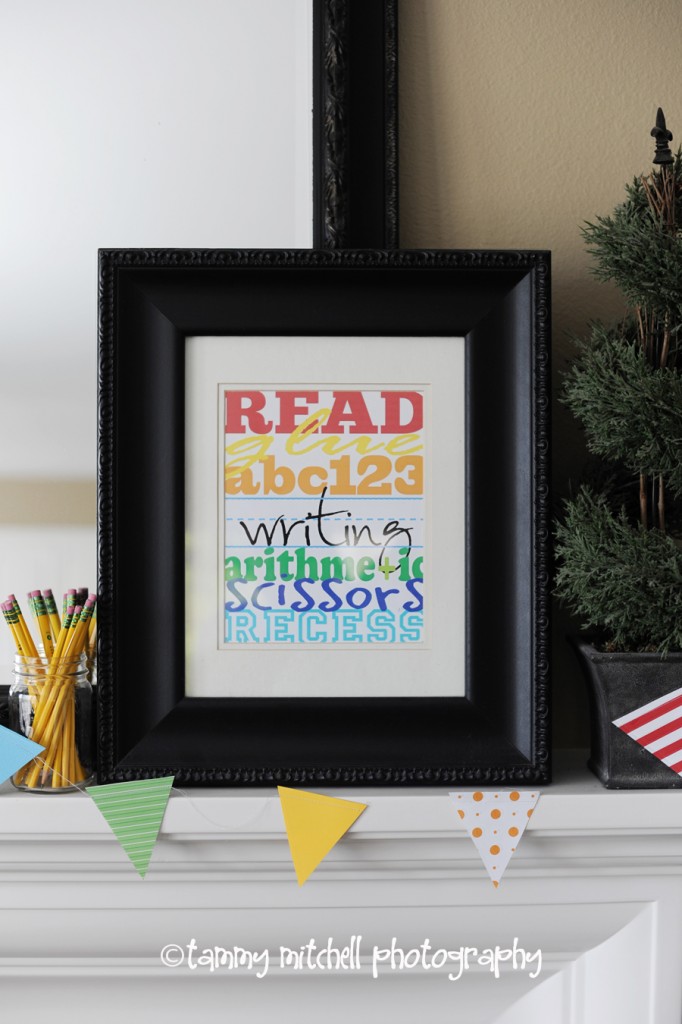 It's back to school week here on the blog.  WooHoo!!  We headed to Target a few days ago and picked up new notebooks, markers, pencils, rulers, and my favorite…new boxes of crayons.   I spent much of the weekend gearing up for another fun year of school.  It's my second year homeschooling and this year I will have both of the kids with me.  YIKES!!!  😉
No, actually I'm looking forward to it.  It is a little daunting to feel like you are solely responsible for their education…but then I think I would feel like that even if they were in school.  I also think of all the hours worth of homework that I would have to be doing with them each afternoon and evening and realize that I'm pretty much spending that same amount of time with them in "school" and we're getting everything done.  That makes me feel better!!

I'm getting the house decorated for back to school so I thought it was time for some new subway art.

  Hope you enjoy!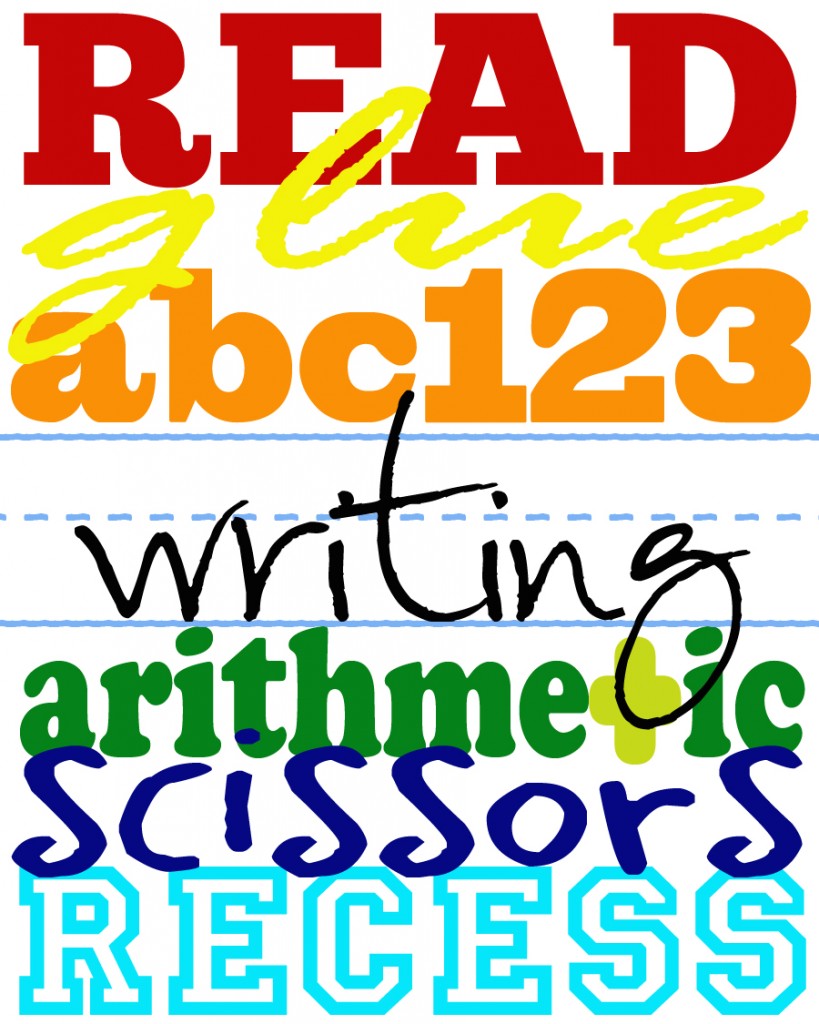 like usual you can print it at home in 8×10 size at your home computer, or send it off to costco to print as a 16×20 for $5.99.  Just remember that if you are printing it at costco you want to TURN OFF THE AUTO CORRECT before you submit your order.  They ask you about it before you check out.  If you don't turn that off their machines will try and change the colors.

Here's the link to download:
Have a great day!
tammy