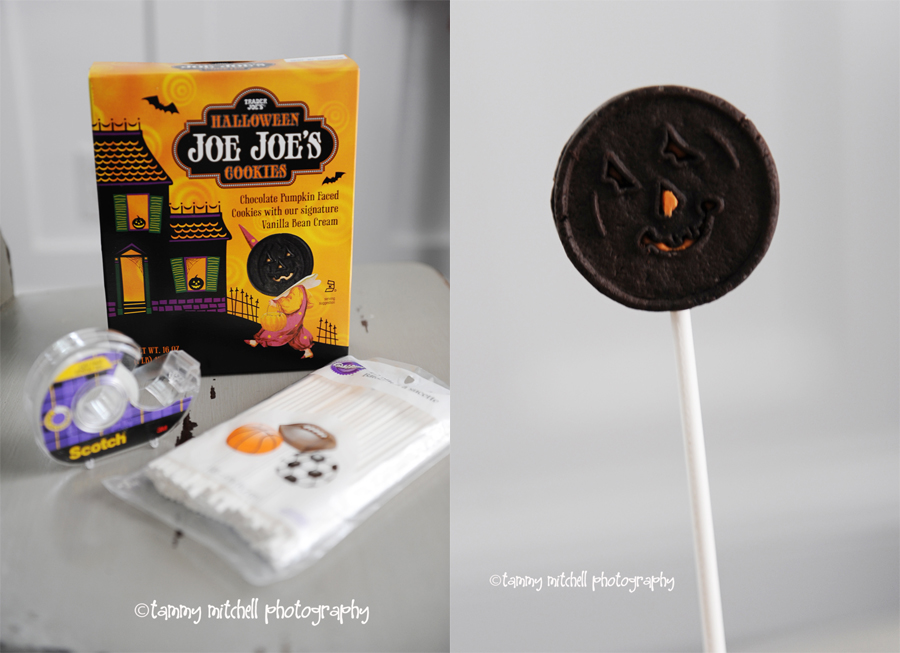 I am in full swing planning two parties right now…an adorable puppy party 1st birthday for a cute little client of mine this weekend, and a halloween blow-out for the neighborhood next weekend.  I can't wait to share them both!

  When I plan a party I am SUPER crazy about getting absolutely as much for my money as possible.  I want ALL the cuteness for a fraction of the cost..which is why I make so much stuff. :)  I'm also a coupon and sale FANATIC!!

  I have been searching for a cute little treat for halloween friends that will be easy, look fun and cost effective.  I love the look of all the cute candy melt covered oreos I've been seeing on etsy, but who has that kind of time??

  I found these cute little pumpkin joe joes at my local trader joes.  Each one is like an oreo with orange filling, only it has a cute little pumpkin face on it with the eyes and noses cut out so you can actually see the orange filling through them.  So cute!!  There are a bunch of different faces too.  Who would want to cover up those fun faces?? 
I purchased 2 boxes for 5.98.  Tthere are 36 cookies in each box, so I can make a bunch of them (and eat some too if I want!!

)  I also purchased sucker sticks and little sucker bags at Michaels with a coupon.  I had ribbon on hand, but you may want to purchase some if you don't.  You will also need tape.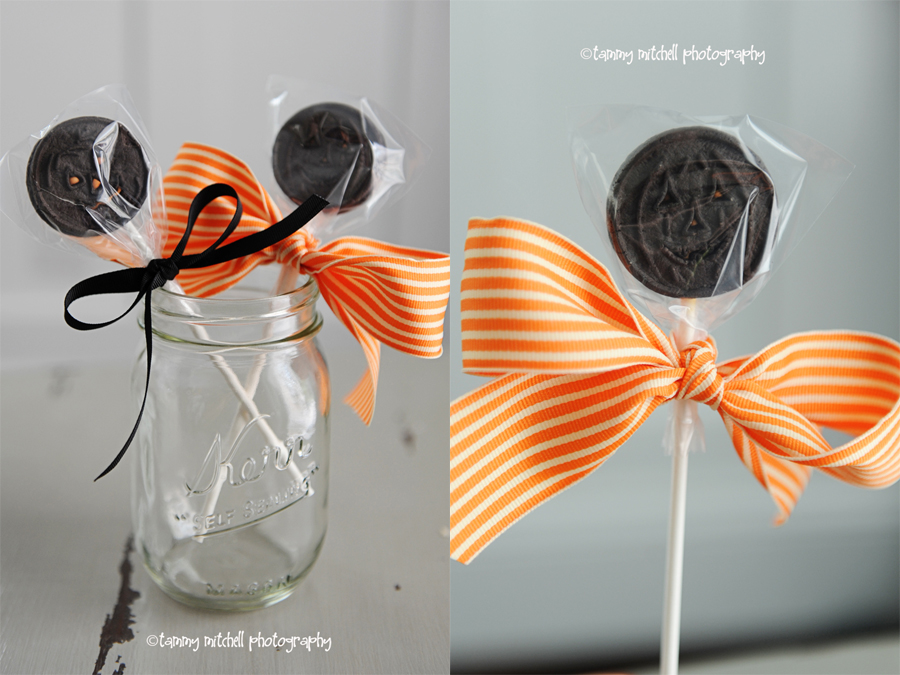 Simply open up each cookie, insert a stick and close the cookie back up.  Place each pop in a bag, wrap tape around the bottom of the bag to stick it to the stick nice and tight.  Tie a ribbon around it and done!!

My kids LOVE them.  They think they are so fun.  Hopefully yours will ove them too!

Have a great day!
tammy