It was Ashley's turn to take snack to school yesterday.  As much as I sometimes dread coming up with something fun to send with her (she ALWAYS asks for something special) but, I also realize that my days of having someone little ask me to make them something special are numbered…pretty soon they'll probably be embarassed of me, SO I'm going to take full advantage while I still can! 😉   She gets such a kick out of it and the smile on her face is totally worth all the work!!

  I kept seeing pictures of these all over pinterest and decided to give it a whirl…at 11pm.  Not so smart!

  Yes, they are a little labor intensive, but so fun!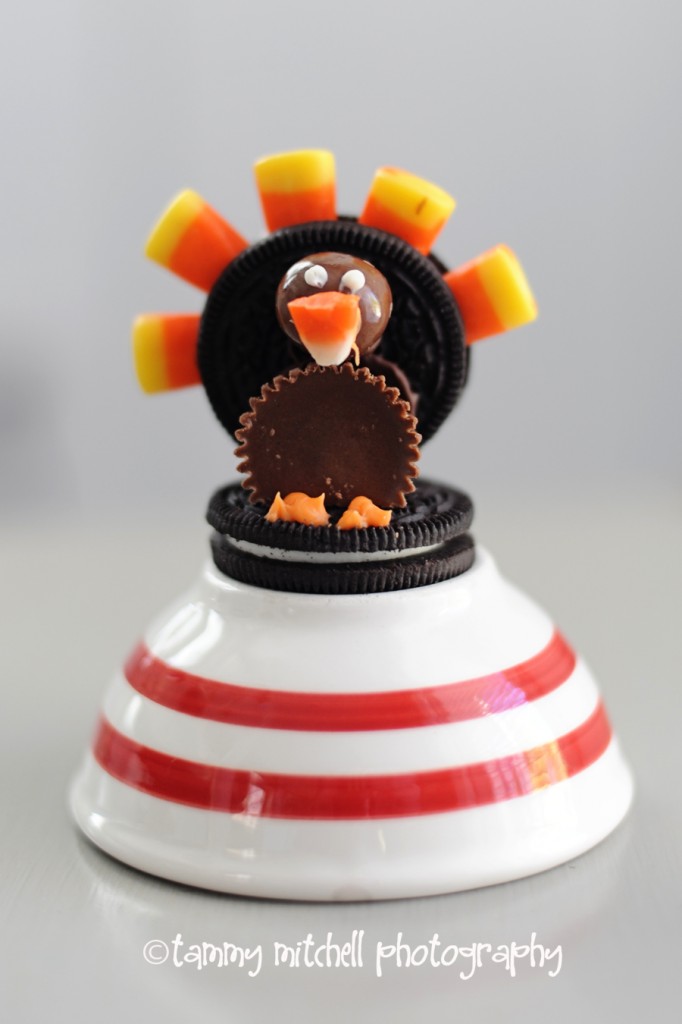 Here's what you'll need:
mini reeses peanut butter cups
oreos…double stuff are the best
whoppers
candy corn (5 or 6 per turkey)
orange icing (i used candy melts so they would harden faster)
chocolate chips (i melted these down in the microwave and used them to fuse the PB cup and the whopper onto the oreos and the piece of candy corn onto the face so they would harden and stay put…i thought it might work better than icing)
white icing
 I was just winging it from the pictures that I saw online (yes, pun intended…winging it…turkey wing…get it?? lol!! it's late!)  I was going to make a tutorial for you, but then I was too lazy and found this great video online to help!

  Yours will probably turn out better than mine if you watch the video!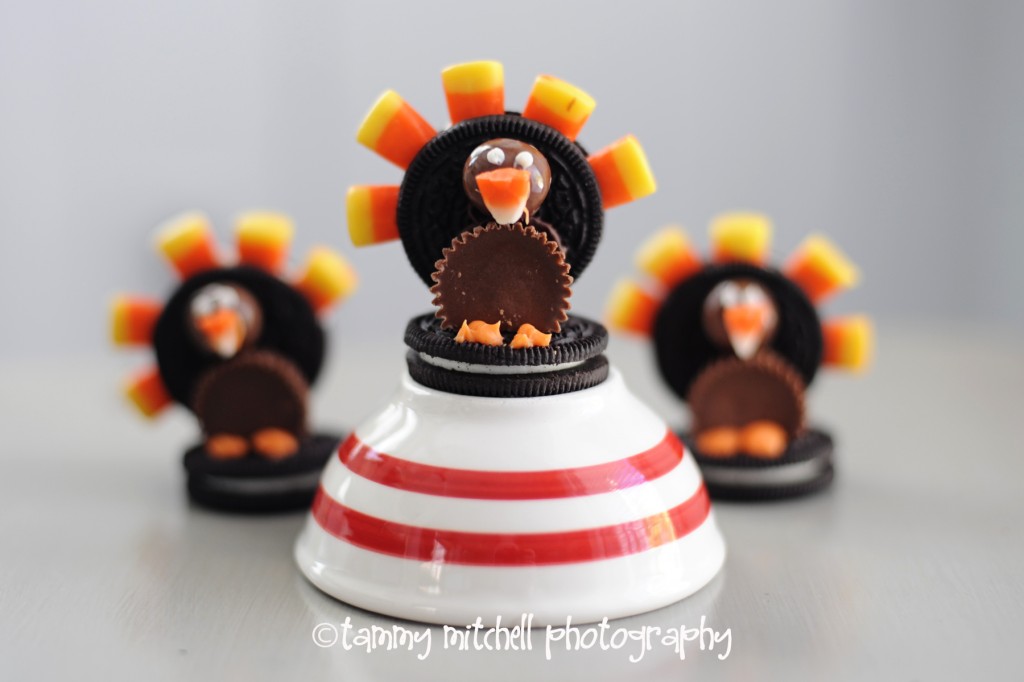 Have fun creating!!
tammy