I don't typically make two subway art editions per holiday, but I wanted to make sure and include a more traditional, religious version for Christmas.  I hope you enjoy it!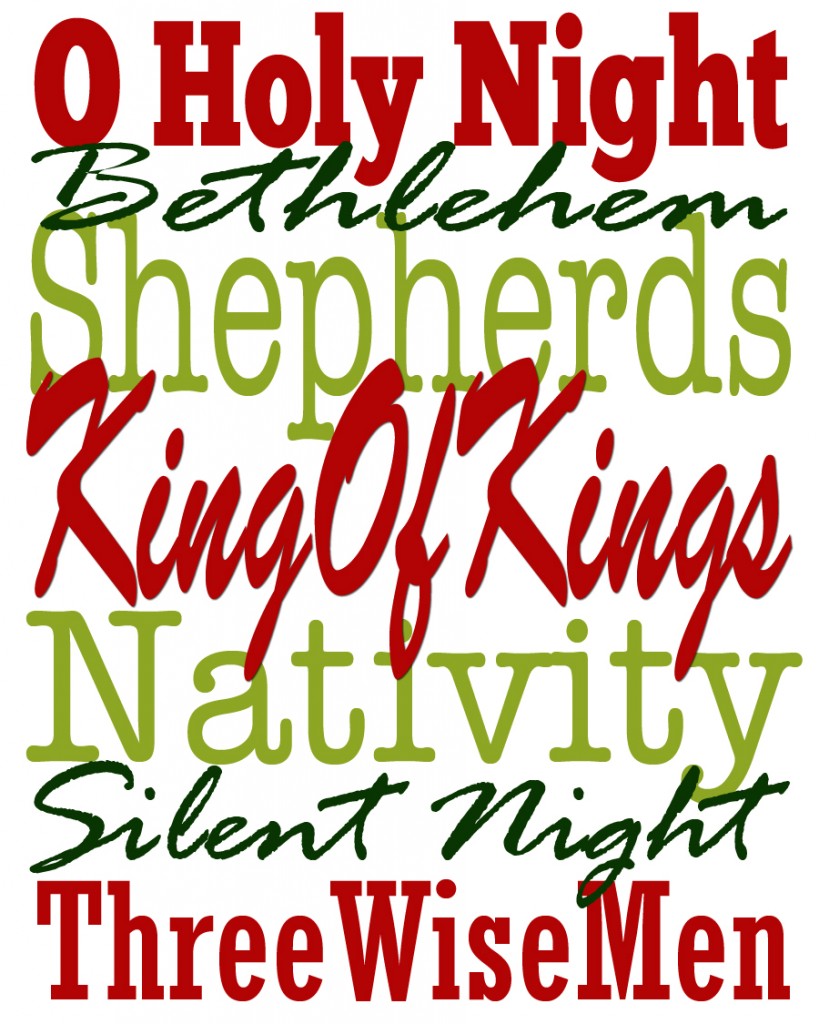 You can download this FREE CHRISTMAS SUBWAY ART HERE
Again, this would make a wonderful gift.  Print it out in 8×10 size and frame it for an inexpensive, fun gift.  You can print this in 8×10 at home or 16×20 at Costco just like usual. 
Have a great day!
tammy