We went on the most fun field trip last week!  This is one of the things I LOVE most about homeschooling.  We get to go so many places and do so many things that we wouldn't get to do otherwise.  It's a blast!!


There is this fun little family owned candy shop right in the heart of downtown Ontario that offers candy cane making demonstrations several nights a week from October through December.  It is SUCH a fun thing to see.  They make a whole batch right there in front of you and the best part is that you get to sample the WARM candy canes.  YUM!!  There is nothing like a warm candycane.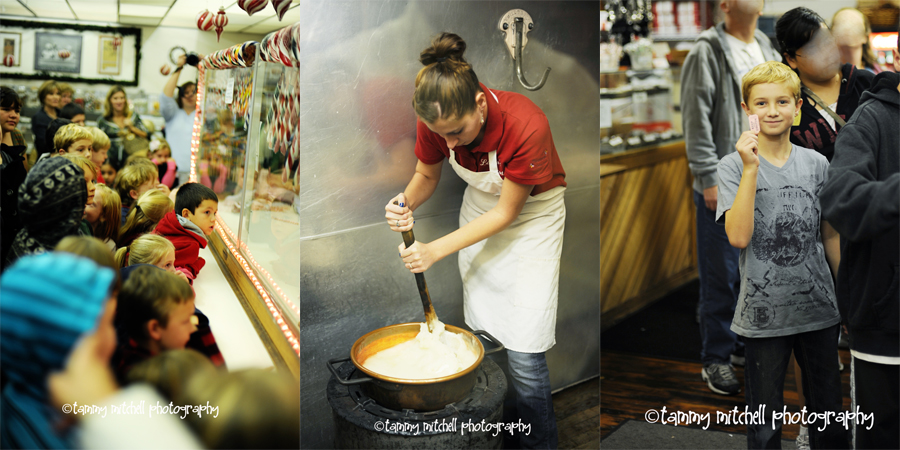 It's amazing to see a bunch of sugar get turned into this amazing confection.  They way they stripe the candy canes is interesting too.  The flavoring is actually only in the white part of the cane, and the red stripes are simply colored and wrapped around the outside of the white.  When they twist and stretch it all it turns into stripes!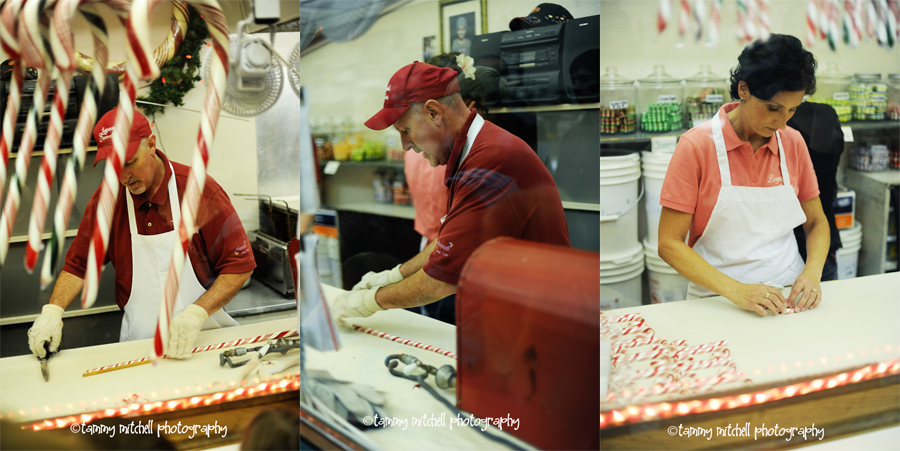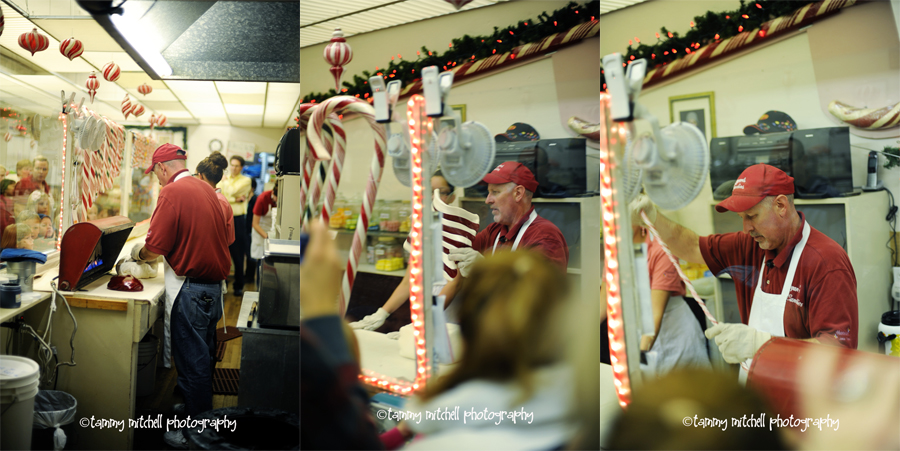 Another SUPER cool part of the tour…the kids get to bend their own fresh candy canes!  They are given a warm rope of candy and invited to turn it into whatever shape they like..but they have to work fast…the candy cools and becomes brittle amazingly fast!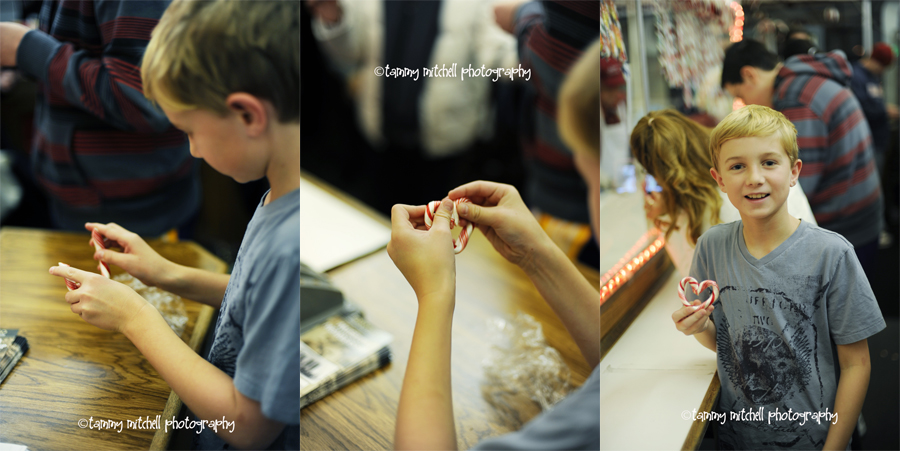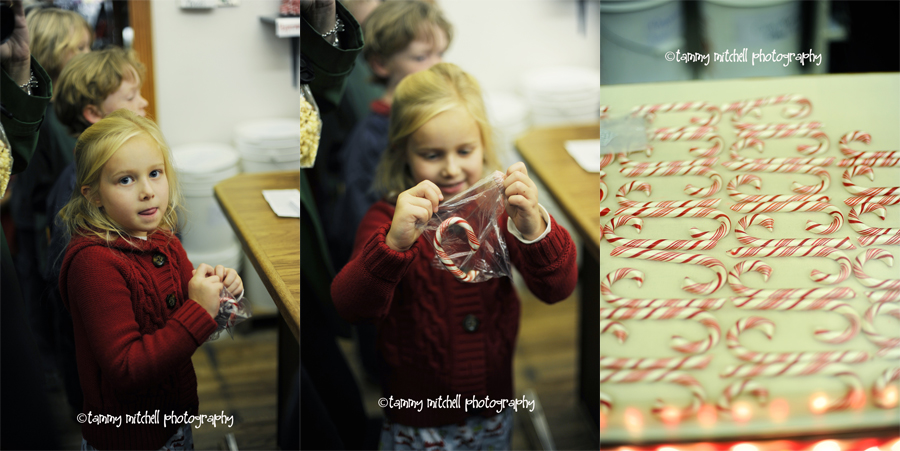 It was SUCH a fun night!  If you are anywhere near Ontario I highly recommend it.  You can find information on their demonstrations here: on their website.
Have a great day!
tamy