I don't know how many of you are familiar with Horton Hears a Who, but Horton discovers a city on a speck.  None of  Hortons neighbors believe that it exists, and so the whos try to make themselves known to people everywhere by chanting "we are here, we are here, we are here" in unison.  It is a chant that grows louder and louder as more and more people join in and finally Horton's neighbors hear it and all is well….
Well…..I feel like a who today!

  I feel like I want to shout "it is here, it is here, it is here!!!"  This is a project that I am honored to be a part of and I think it is an amazing thing for families.  An uplifiting publication full of real stories, real people…just inspiring us all.  The first issue debuts today and I am SO excited!!!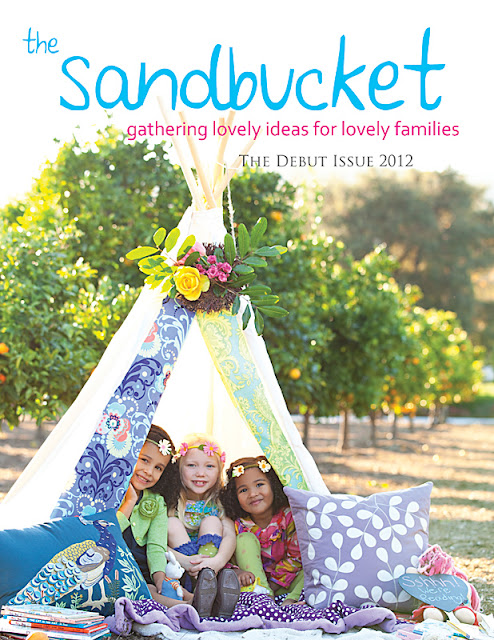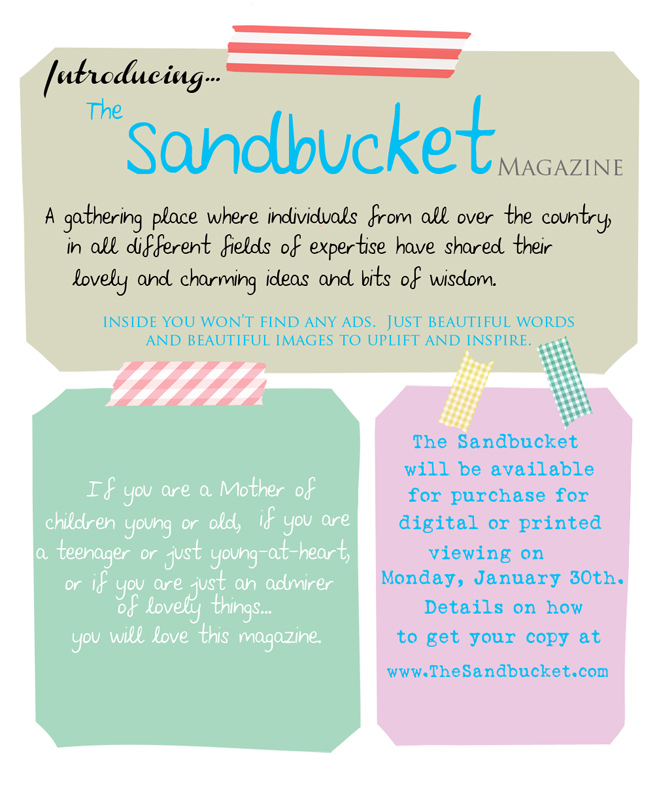 You know how I love beautiful photography, well this magazine is chalk full of it.  It is amazing.  Here's a little more about the sandbucket from it's founder and publisher Sandi…
Join us for the debut issue of The Sandbucket.  This issue is chalked full of fun articles.  Come be inspired to get reading with your children.  Gather new recipes that you'll want to try out for yourself.  Throw a fun Valentine Party with ideas from Tammy Mitchell.  Get to know Denise Demarchis of Matilda Jane a bit better.  Read of the giving adventures of families in Atlanta as they went out to feed the homeless.  All this and many more articles that touch upon raising and teaching our children.  There is even a fun teen section where we meet some real teens and talk about their talents as well as some fun DIY projects.  Each page of the magazine is filled with beautiful and useful content, never being interrupted with ads.  Only useful content that can strengthen you and your families. 
The Sandbucket is available as both a digital download and a printed copy.  (bonus…if you buy the printed copy you receive a free digital copy too!!!)  Would you like to win your very own digital copy of the Sandbucket???  I have ONE to giveaway to a lucky reader.  Please leave a comment in the comments section for your chance to win.  The winner will be randomly selected and drawn on Wednesday….good luck!!!
Here's more information on where to grab your own copy….
Have a great day!
tammy