Here's a quick, cute and colorful treat you can make for your Easter guests this weekend.  I always like to have some snacky type things around the house for my guests to munch on after church and before dinner.  This would also be cute wrapped up in some little celophane bags and tied with a ribbon and tag with your guests names on them as placecard holders.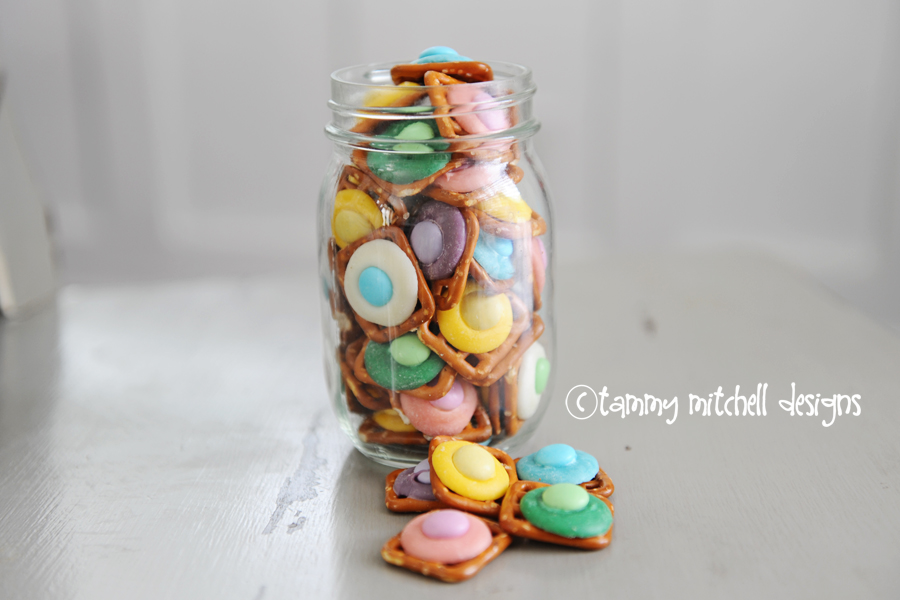 Isn't that cute??  And they taste fabulous too!

  I know you're busy so this will just take a matter of minutes! Here's what you'll need:
baking sheet (covered in parchment paper if you're lazy like me and don;t want to have to wash it after you use it. 😉 )
pretzels (you can use any shape)
candy melts in assorted colors
m&m's (i used the easter pastel version so they would coordinate with my candy melts better)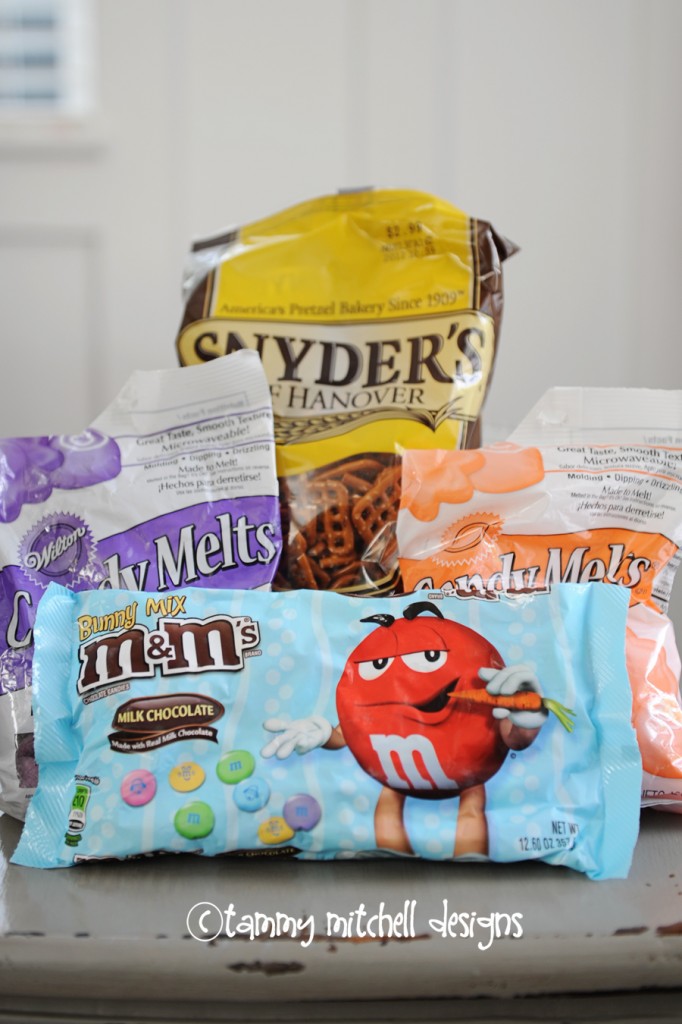 preheat your oven to 350
lay your pretzels out flat on the cookie sheet
place a candy melt on top of each pretzel
stick in the oven for about 1 minute
pull out of the oven and press an m&m into the top of each melter candy melt
let cool and enjoy!

have a great day!
tammy