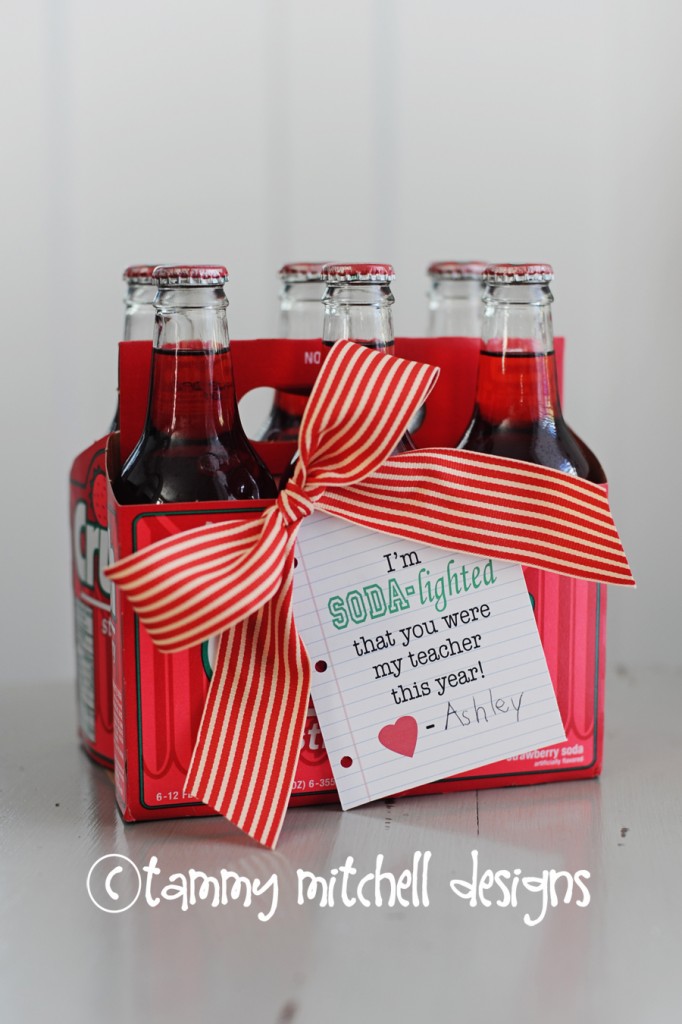 My cute aunt sent me an email earlier this week.  She reminded me that Teacher Appreciation week is only a week away and sent me some fun little sayings and ideas that she had…well, she knew full well that when she sent that email that I was going to have to run to the store, get some supplies, and get busy coming up with something fun! 😉  So Lani, I fully expect to see these put to good use! 😉  Here is the first of a few more to come (I hope, if I can get my act together next week!! 😉 )  I love the way this turned out and hope that you can find a use for it.  The printables like usual can be downloaded for free with the link provided, and you can use ANY soda, but these cute bottles of crush were found at WalMart for only 2.68 for the 6 pack!  WooHoo!!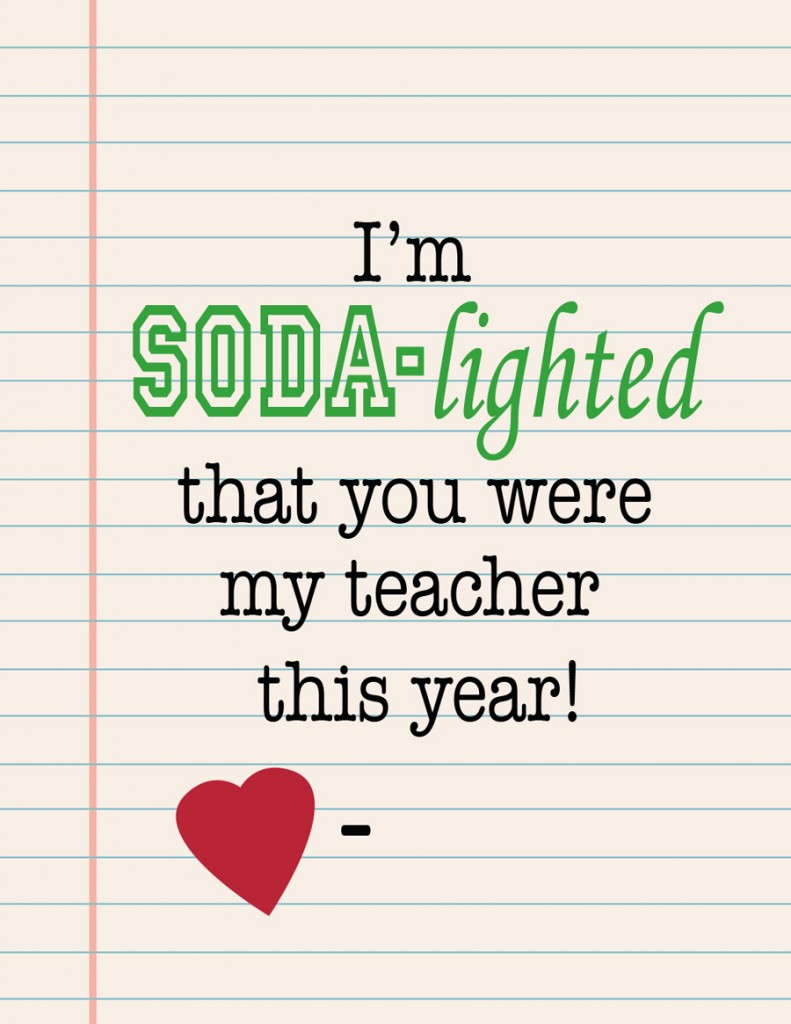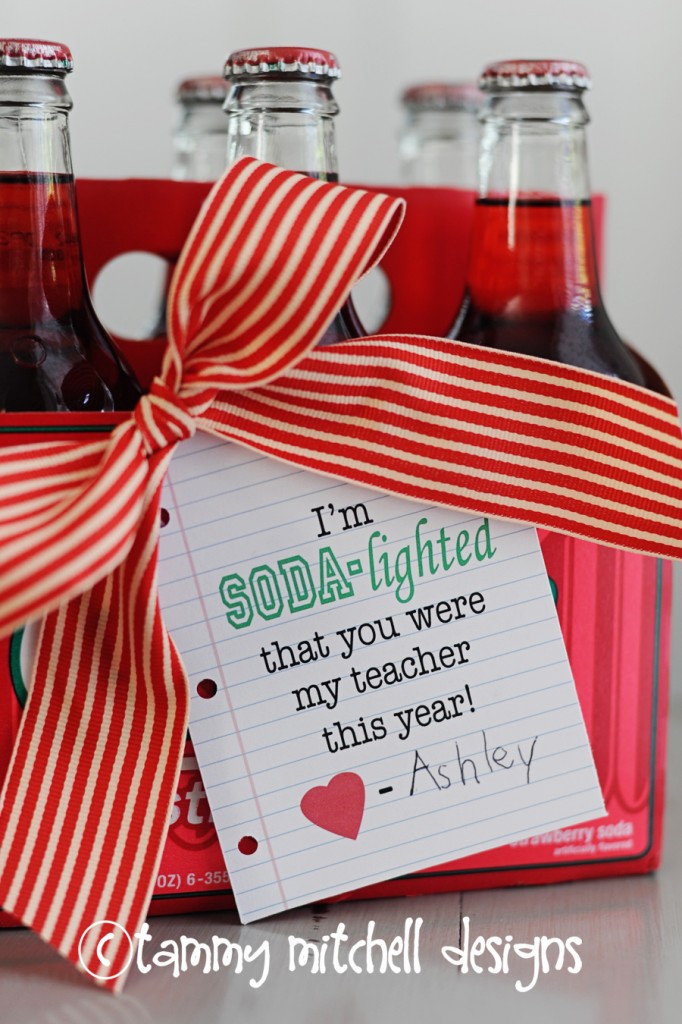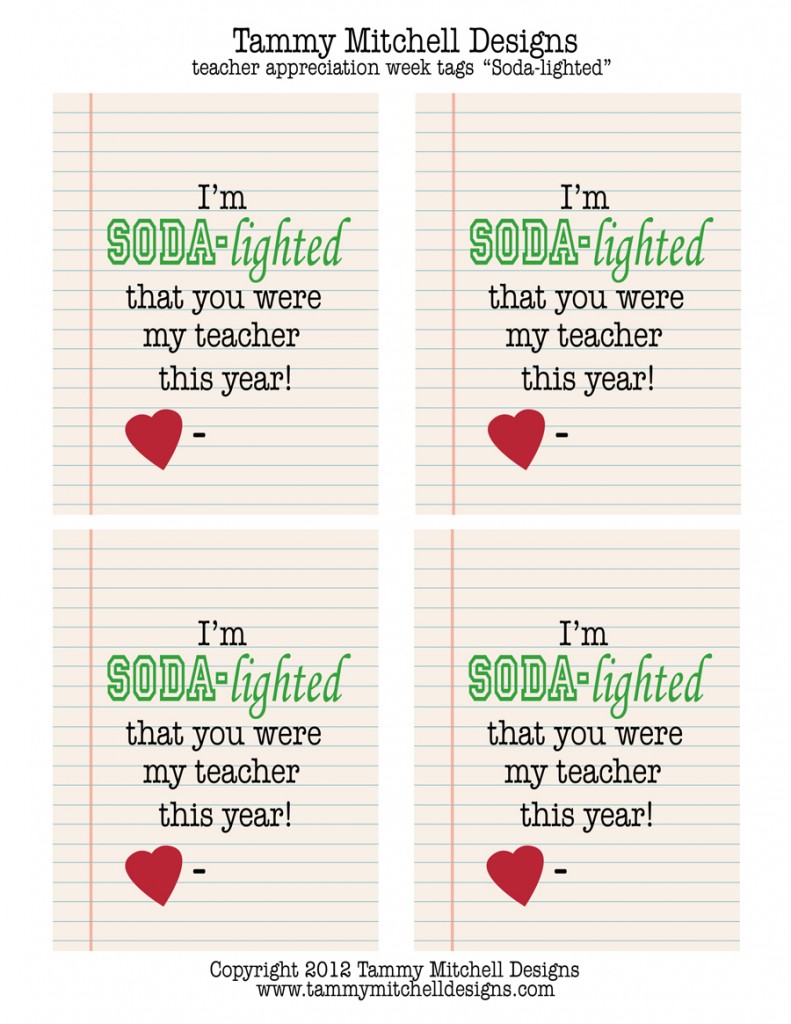 You can Download this free printable here:  FREE TEACHER APPRECIATION WEEK SODA LIGHTED TAGS
Have a great weekend!