My birthday is coming up here in a few days, so I've been feeling like celebrating early.

  Here's a quick and easy way to turn some ordinary ice cream cones into chocolate and sprinkle coated party cones! ;0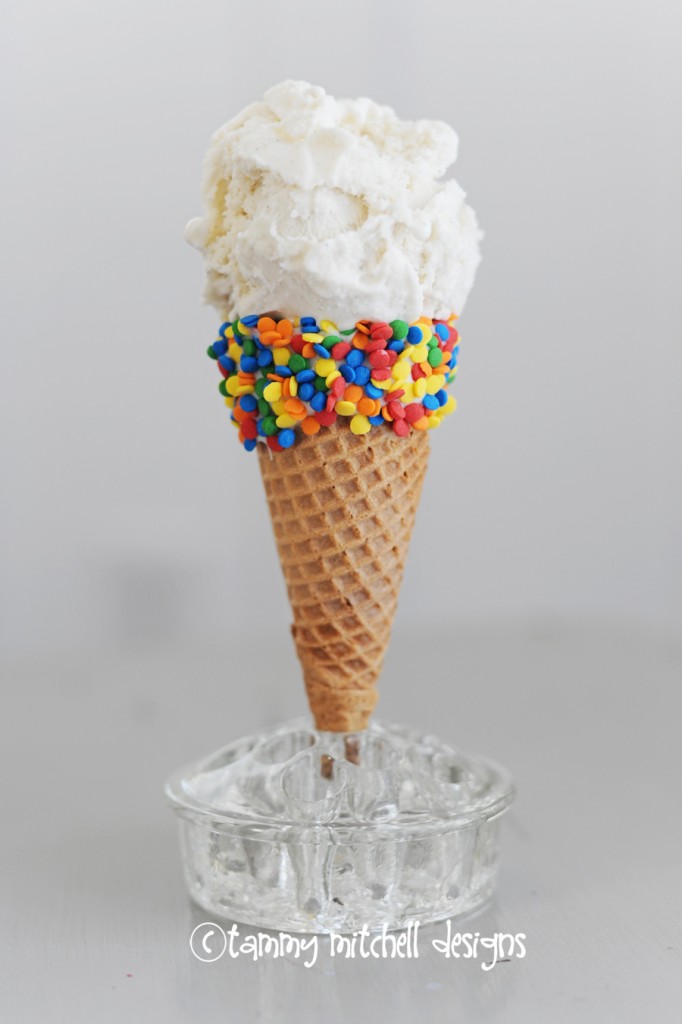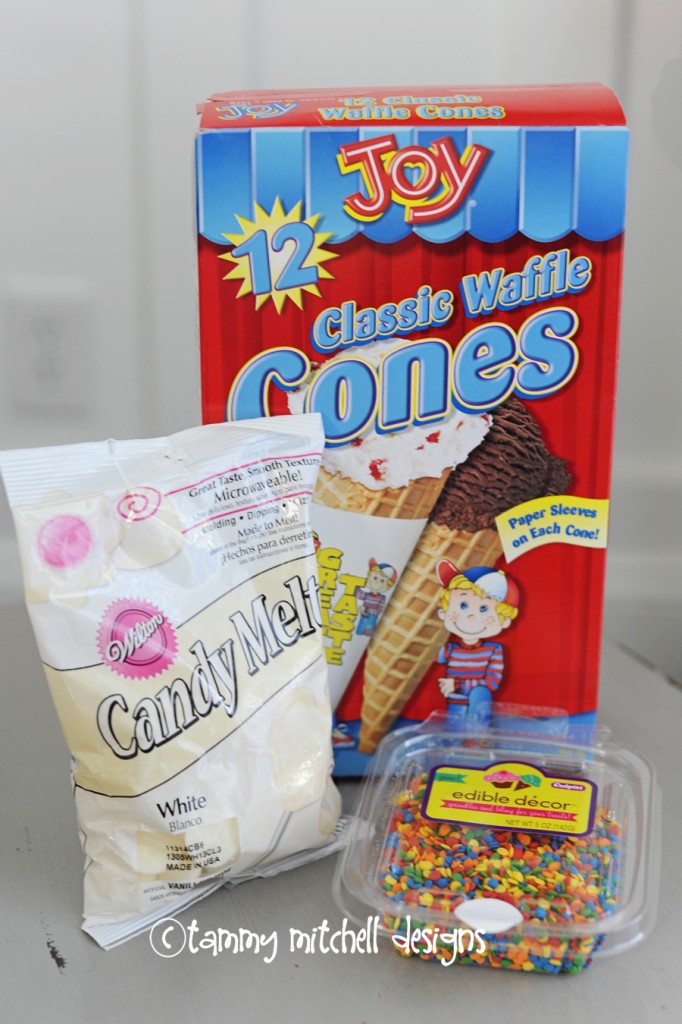 What you'll need:
bag of chocolate melts
sprinkles
ice cream cones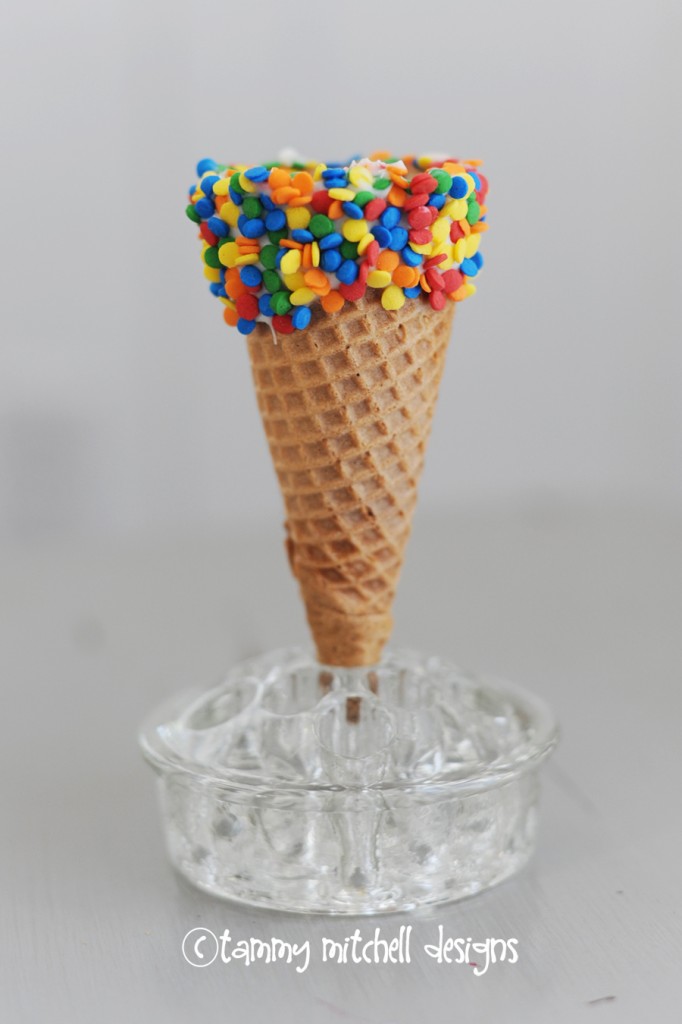 Melt come chocolate melts in the microwave.  Using your finger or a butter knife spread some chocolate around the top inch of the cone (or wherever you want the sprinkles to stick) and then dip the cone in the sprinkles.  Place them on a baking sheet upside down and refrigerate for a few minutes to allow the chocolate to harden.
Have a great day!
tammy