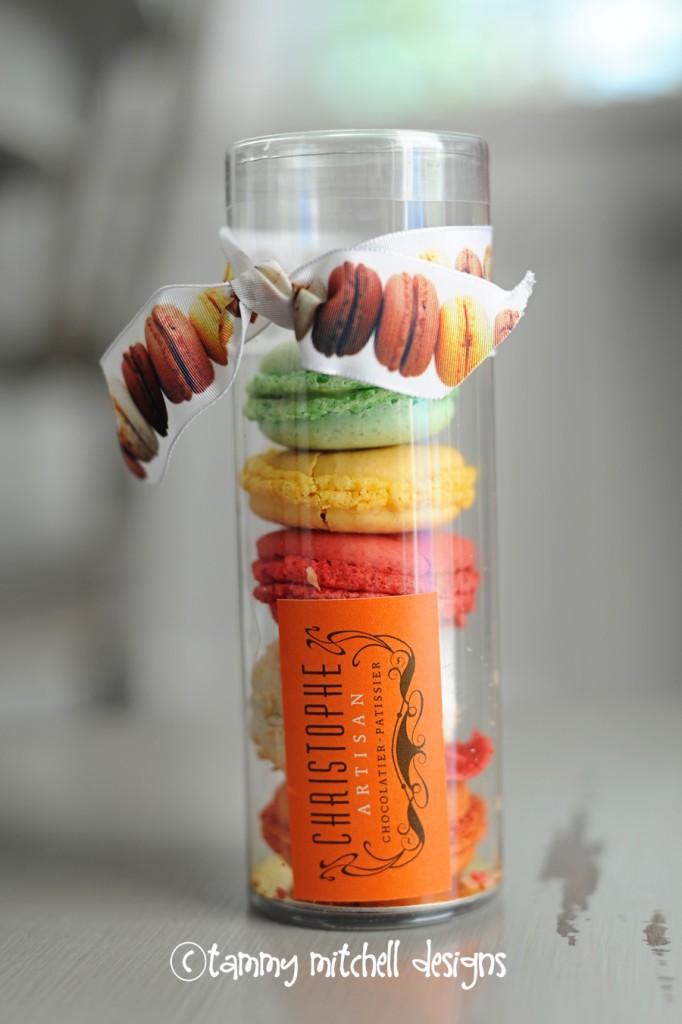 I'm sure you have seen these all over the party world lately.  They are definitely the latest in the "party fashion statement" kind of what I think the cupcake was a few years ago.  They are awesome.  Sweet, delicious, and colorful as can be a perfect addition to your dessert table or as a favor,  but what are they?  I thought I would give you a little history about them and let in on all the buzz…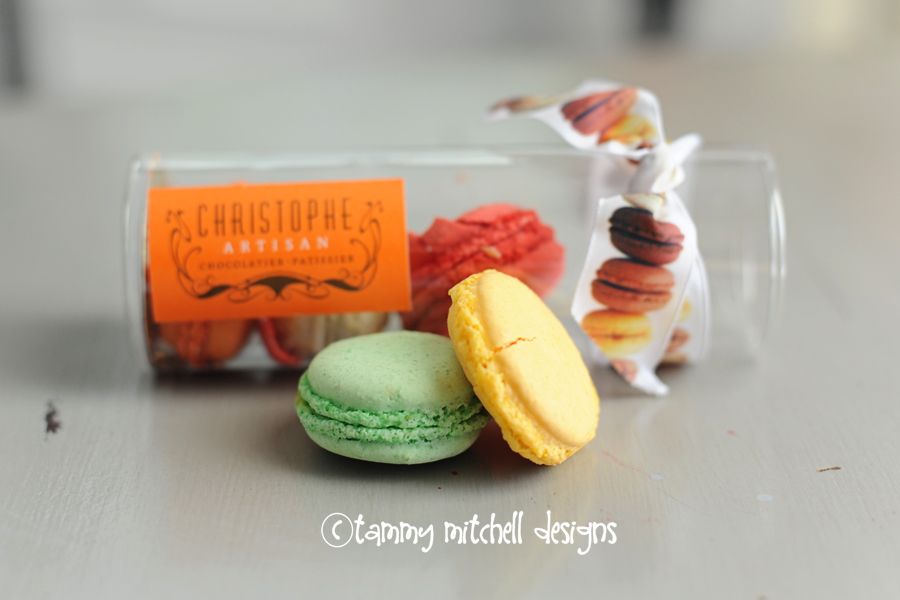 Christophe Artisan Chocolatier Charleston, South Carolina
The one we're seeing everywhere like those pictured above are the French Macaron.  Right now Parisian Macarons are everywhere!!  Whether you are at a boutique French Patissiere or Trader Joes, you can find macarons in many flavors.  I've even heard that McDonalds in France is selling a version of their own!
Basically a macaron is a sweet meringue-based confectionery made with egg whites, icing sugar, granulated sugar, almond powder and food coloring.  They are usually filled with a ganache, buttercream, or jam filling.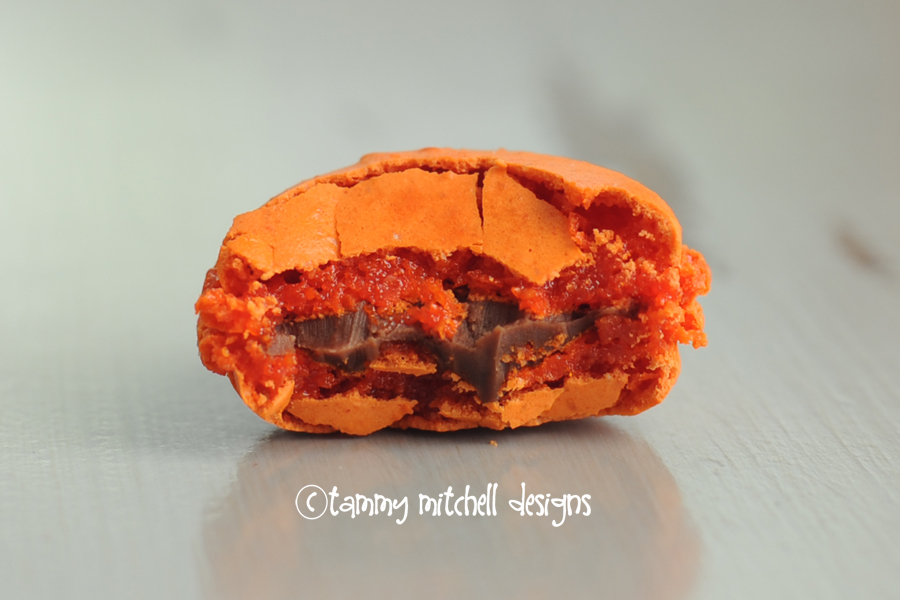 They are incredibly light and airy, with a delightfully soft and squishy center.  The process to make one is time intensive, therefore the cost of these little beauties is often high…usually ranging from $1.50 a piece and on up.   You can search your local trader joes and whole foods for larger quantities, maybe with a little better price.  They are meant to be eaten fresh and kept refrigerated until they are eaten, so pop them in the fridge as soon as you get them.   If you want to jump in on the new trend thie year, skip the cupcakes and serve macarons.

  (although, I'll probably still be serving cupcakes too! 😉 )
If you want to try your hand at making your own, here's a recipe from Martha.  I'll warn you though, once you try making them, the $2 a piece price tag won't seem so high!! 😉
Have a great day!
tammy