You've heard me say it before…I LOVE LA!! Now that John has a job where he actually gets a weekend off every now and then 😉 we have been heading up there practically every Saturday to explore and have fun. This weekend was no exception.
Have you ever been to the science center at exposition park? Well if not, you should definitely head up there! The museum complex is fun and sits right in between the coliseum and USC's campus. The complex includes rose gardens, and a few other museums as well as the Science Center. Parking is $10, but the museum itself is FREE!! Yep, you read that right…a free fun family activity in LA! They operate strictly on donations, so if you feel so inclined you can pitch in a few dollars.

Once inside you and the kids can spend hours exploring the different hands on exhibits. When we visited they had a fun exhibit all about earthquakes. You can learn how buildings are constructed to withstand earthquakes, create your own earthquake by jumping on a platform and seeing it measured by a seismometer, you can feel simulated earthquakes on a special platform, you can watch a real seismograph as it measures the earth's movement on top of one of the local mountains…all kinds of cool stuff! And, with all the tornadoes and hurricanes that we always hear about, for $2 you can experience real hurricane force winds up to an f1 in the hurricane simulator. The kids loved the 78mph winds!
The space shuttle endeavor is now on permanent display and is a NOT TO BE MISSED exhibit. Currently, you have to have tickets for a particular time to view the shuttle. They are free, but you have to make a reservation…so be sure to check out their website for all the details and to get reservations for the day you plan on going.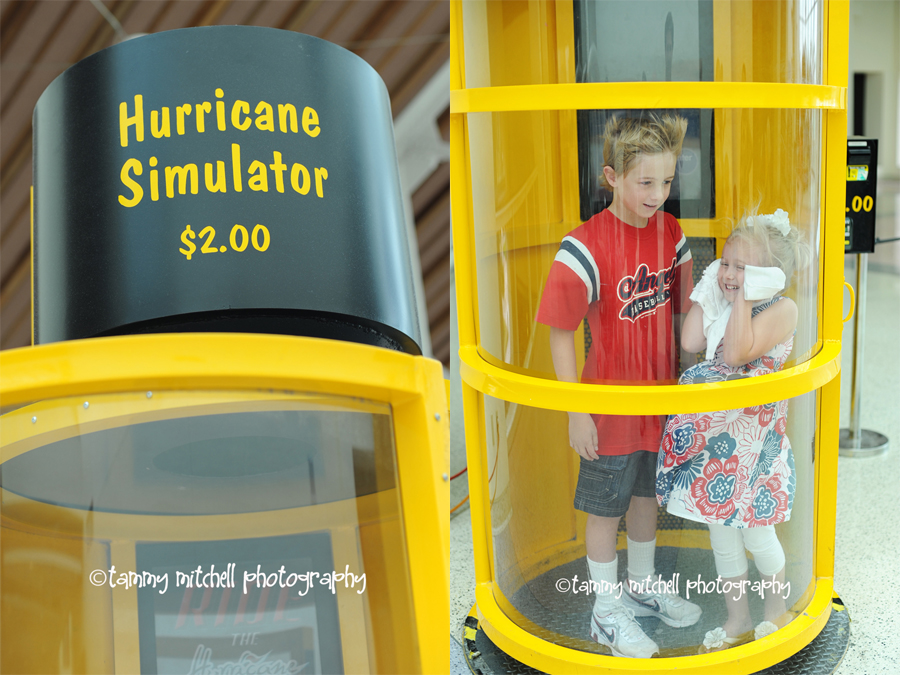 There are tons of great hands-on things to explore and you can spend quite a while wandering around. The museum also offers serveral other exhibits that are paid exhibits and an IMAX theater. You can find out more information about what is currently available and on display on their website as things change frequently.
I hope you are excited to go explore!!
Have a great day!
tammy