I can't beliefve it's almost that time of year again!!  For those of you that are headed back to school soon, here's a little meet the teacher gift I created for you.  Simply purchase a Soup mix and add the following tag: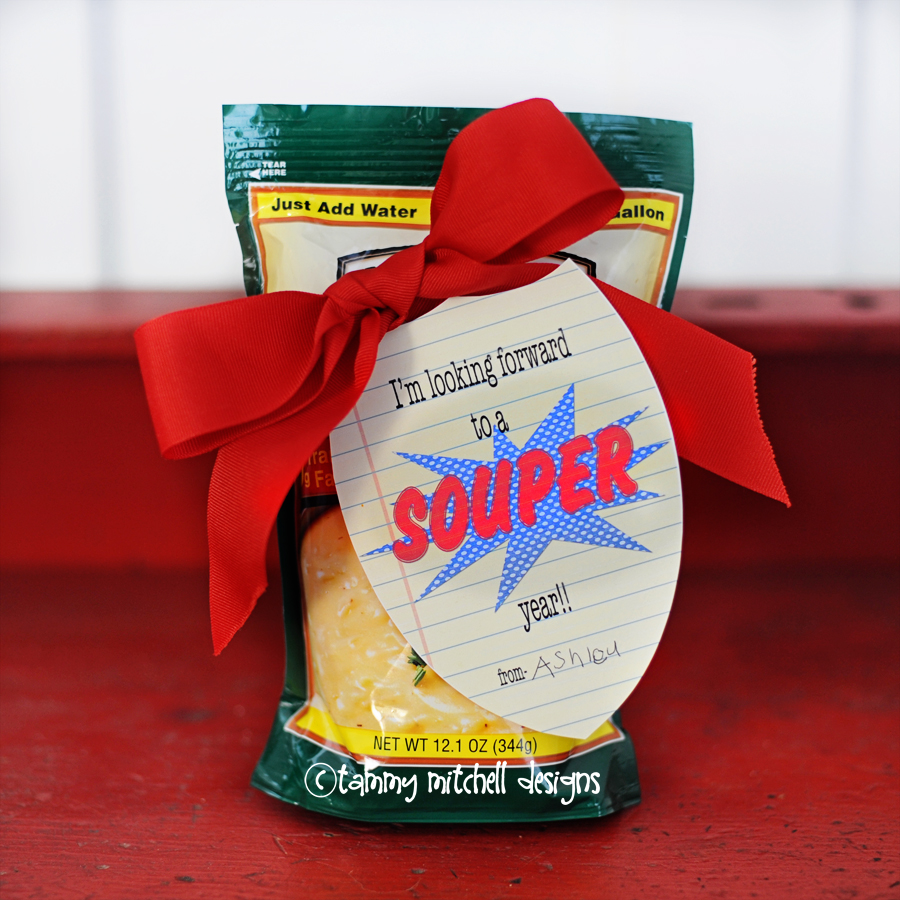 Do me a favor…if you like all my free printables and want to give me your opinion or let me know to keep making more…give me a shout out on FB,  like my page TAMMY MITCHELL DESIGNS/PINK PEPPERMINT PRINTS FACEBOOK PAGE and let your friends know about me!!

  Thanks!!!
DOWNLOAD THE PDF HERE:   full sheet souper year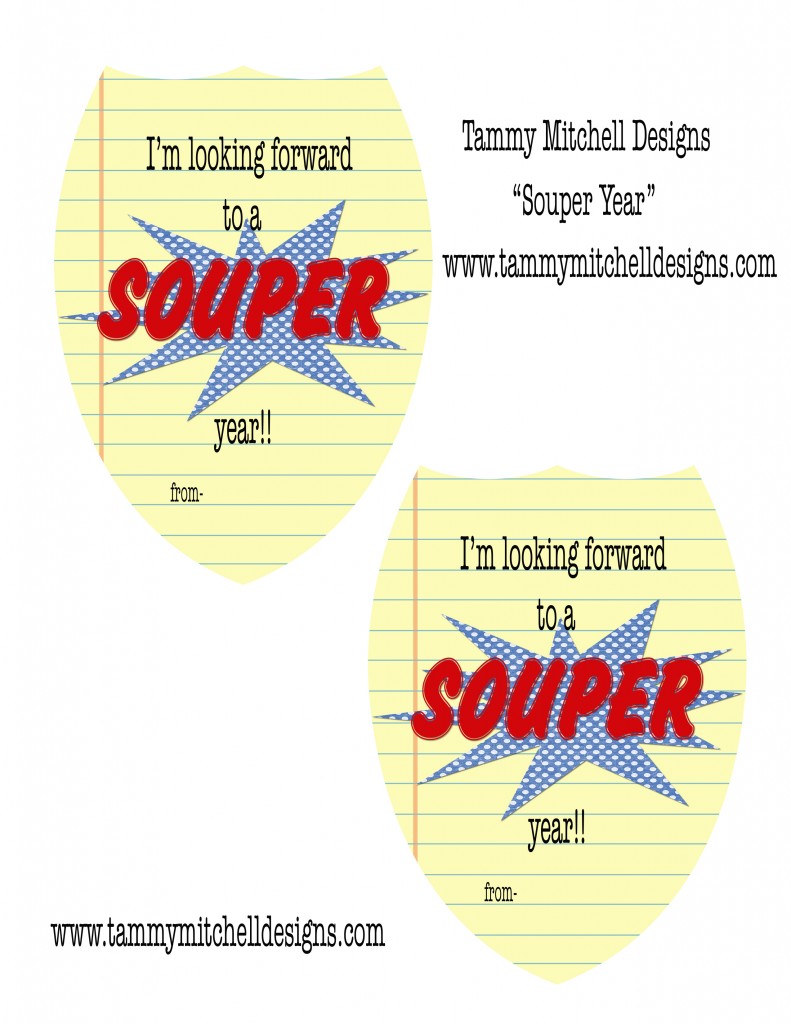 I hope that helps your little munchinks get more excited about heading back to school!
Have a great day!
Tammy