Here's a quick idea for those of you looking for a project to keep the kids occupied while you cook the turkey tomorrow. 😉  You'll only need a few supplies.  I tried to find green and yellow fruit roll ups at my Albertsons, but for some reason they only had tye died ones. 😉  It looks kind of fun with all the colors…kind of fallish…my kids love it.  They look fun with green and yellow too. 😉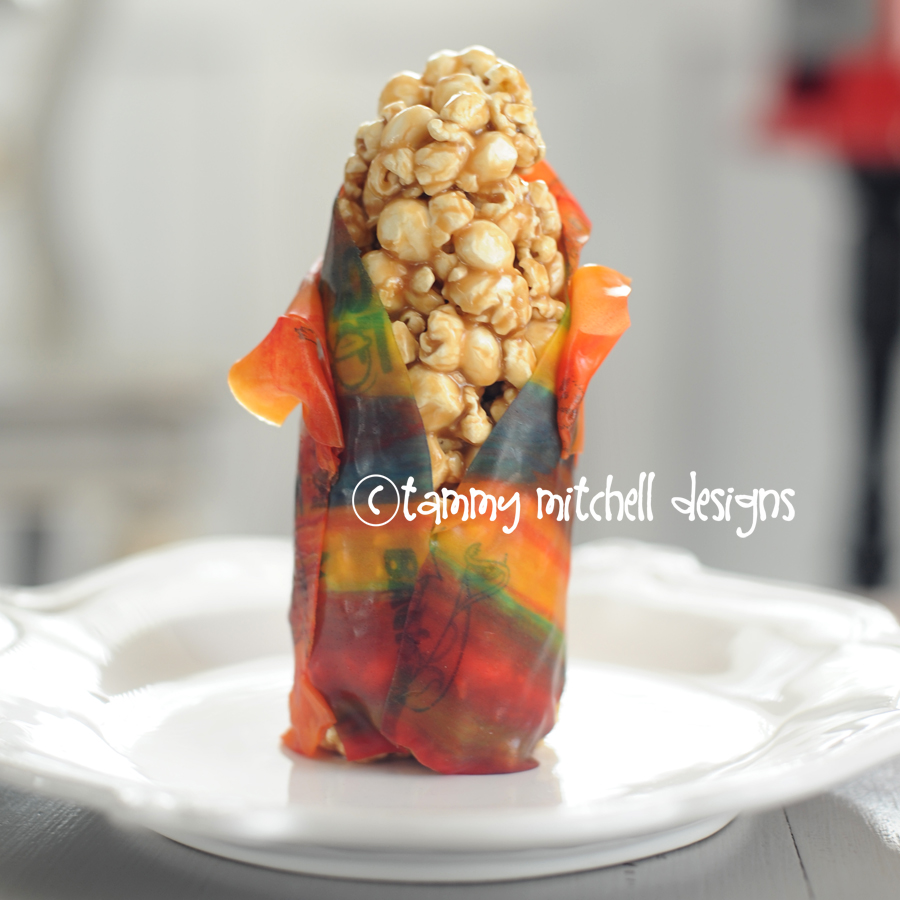 1 Cup Butter
2 Cups Brown Sugar
1/2 Cup Corn Syrup
1/2 tsp Baking Soda
1 tsp salt
1tsp vanilla
5 quarts popped popcorn
fruit roll ups
For the popcorn:
Preheat oven to 250 degrees F (95 degrees C). Place popcorn in a very large bowl.
In a medium saucepan over medium heat, melt butter. Stir in brown sugar, corn syrup and salt. Bring to a boil, stirring constantly. Boil without stirring 4 minutes. Remove from heat and stir in soda and vanilla. Pour in a thin stream over popcorn, stirring to coat.
As the caramel corn cools, shape into a cobb.  Let cool completely.  Once corn has cooled completely, let the kids use plastic knives to cut fruit roll ups into leaves to place around the corn.  These look really fun at everyone's place at the table, and they taste yummy too! 😉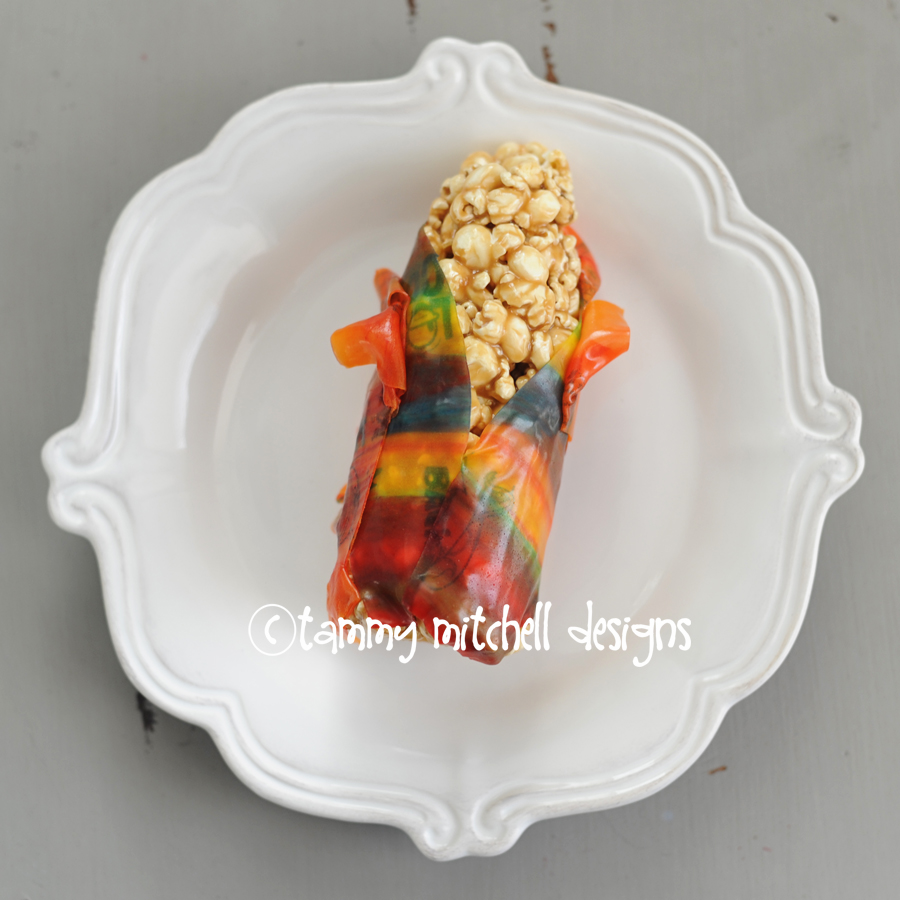 Have a happy Thanksgiving!
Tammy