Hey guys…I am so sorry for the lack of posting!!  I have been feeling like I'm drowning this last 10 days or so.  With the normal craziness of  December, topped with all kinds of make-up photo sessions, meetings with clients about events for 2013, and party graphics creations and customizations for clients that I missed while I was out most of November with my awful cold…I have barely been able to keep my head above water.  But, things are settling down now and I am anxious to get ino the full swing of the holidays at my house!!

  Christmas cards are going out today…half of them anyways…the weather is nice and foggy and wet, and I am feeling like are some fires to be had and cookies to be made this weekend!! 😉 I wanted to share something that I was workingo n last night for a client that I thought was TOO cool.  I am working on the second annual Reindeer Games party for Andy and his friends this year…but this cool lady decided to put a fun spin on it and model it after the Hunger Games.  How fun is this invite???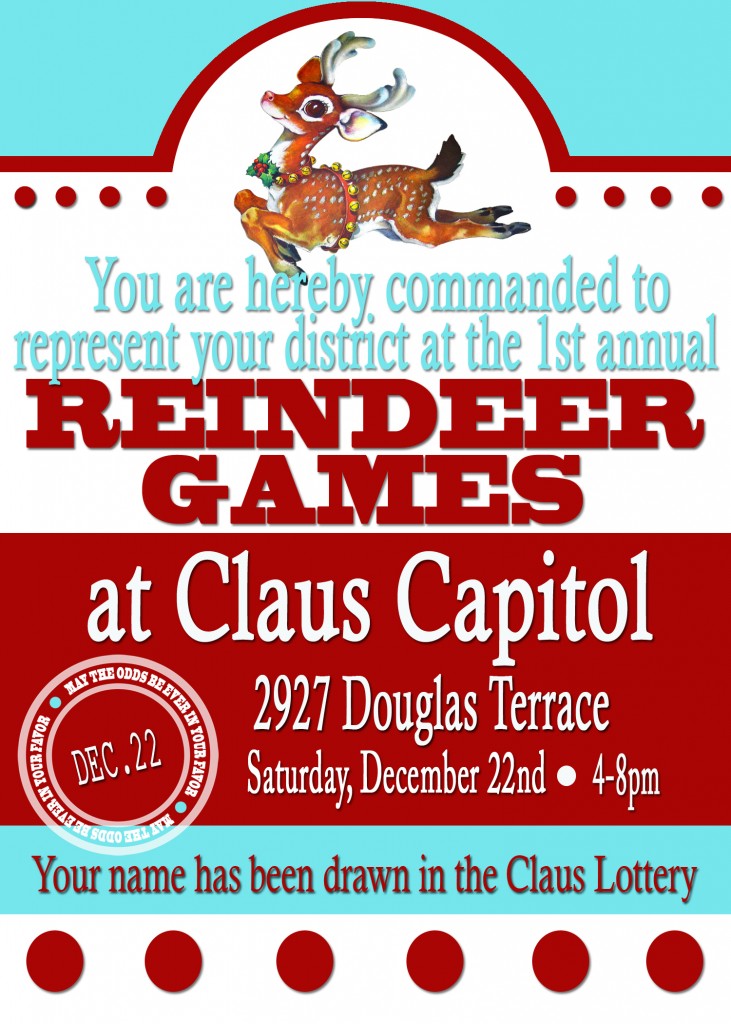 Isn't that too cool??  What a clever idea!

I can totally customize something like this for you too…the Reindeer Games Collection is in the shop.

I hope you have a super fun weekend!
Tammy