Everything is cuter on a stick…am I right?? 

  Last week Andy was having a little party at school.  Being the stellar mother that I am, I forgot. 

  I came home and had 20 minutes to whip up a treat for 12 before I ran back to the school.  YIKES!!  I quickly took stock of what I had on hand.  Fortunately, I had picked up a couple of boxes of donut holes at walmart the day before to use for a shoot…so I grabbed some sucker sticks (I ALWAYS keep some of these in my stash) and a little ribbon and made these…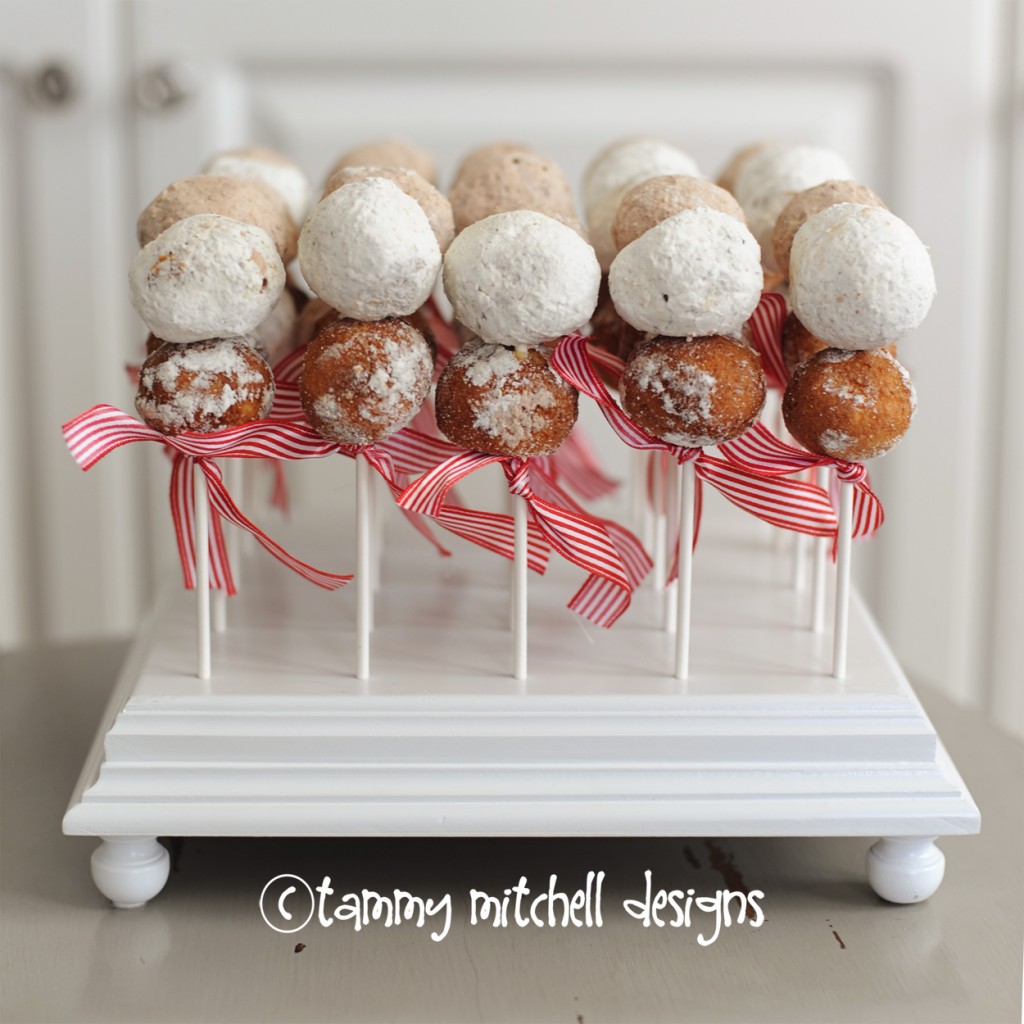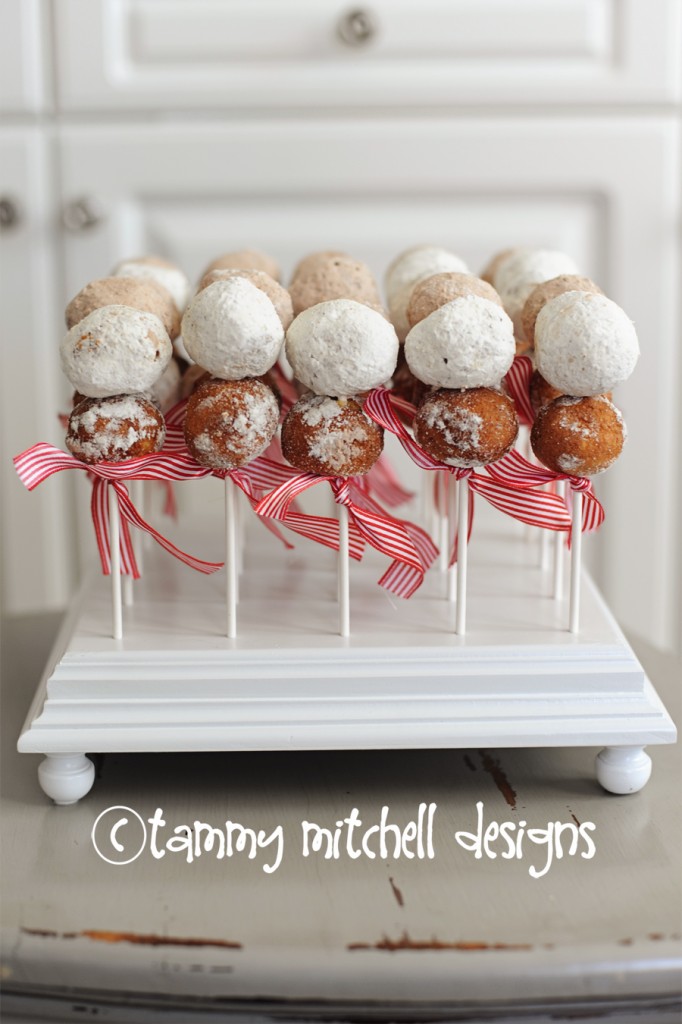 The knot in the ribbon stopped the donut holes from slipping further down the stick.  I didn't even have time to tie the ribbon into bows, so left it at knots…and to tell you the truth…I liked it just with the knot.  It looked a little more "boy" if that makes sense!

I no joke created 25 of these bad boys in under 15 minutes.  That included finding all the supplies, cutting and tying the ribbon, and adding the donuts.  (and taking the pictures!

   Everything!  It was great to hear the kids' reactions as I walked these through the halls of the school headed toward the classroom.  They just looked really fun!
These would be a great addition to any party table.  How about a brunch or baby shower, or a special valentine breakfast for your kiddos?  Add a little note that says "I love you a hole lot" and you're set!

I firmly believe that things don't have to be expensive OR complicated to be show stopping and fun.  Most of things I do are simple and inexpensive.  They just take a little bit of time.  If you are willing to put in the time and effort, you can create something amazing!

Have a great day!
tammy