In May, (I know I'm behind on posting pictures!) 😉 we picked a beautiful Saturday to head up the coast a bit and check out the USS Iowa.  John had been dying to check it out, since his second love, after travel, is WWII history.

  I bought a Groupon a couple of months ago that gave us admission for four for $36…a great deal since regular admission is $18 for adults and $10 for kids.  I was a little worried about whether or not it would hold Ashley's attention since she is younger, but she loved it!  We all did.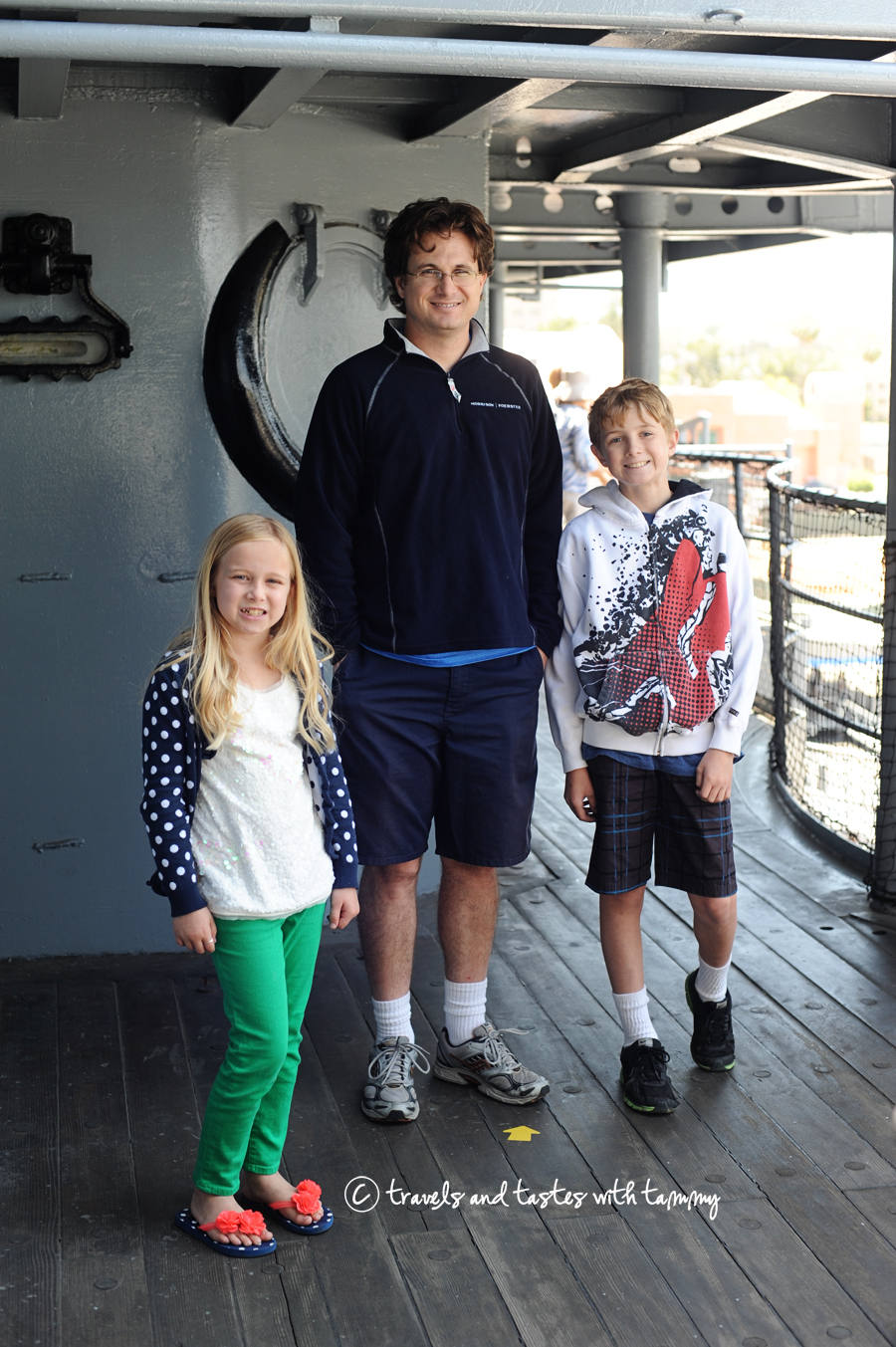 Because the ship has only been there for a bit, and is in the process of being restored as funds are available, there was no audio tour.  I think that actually worked out well for us because it allowed us to move through at our own pace, read the informational plaques on things that were of the most interest to us, and gave me a chance to really explain things to Ash in a way that she would understand.  It took us about 90 minutes to walk leisurely through the open parts of the ship.  We were lucky enough to catch a giant cargo ship from China being hauled in by a tug boat in the channel right next to us so it was fun to stop and watch that from the deck too.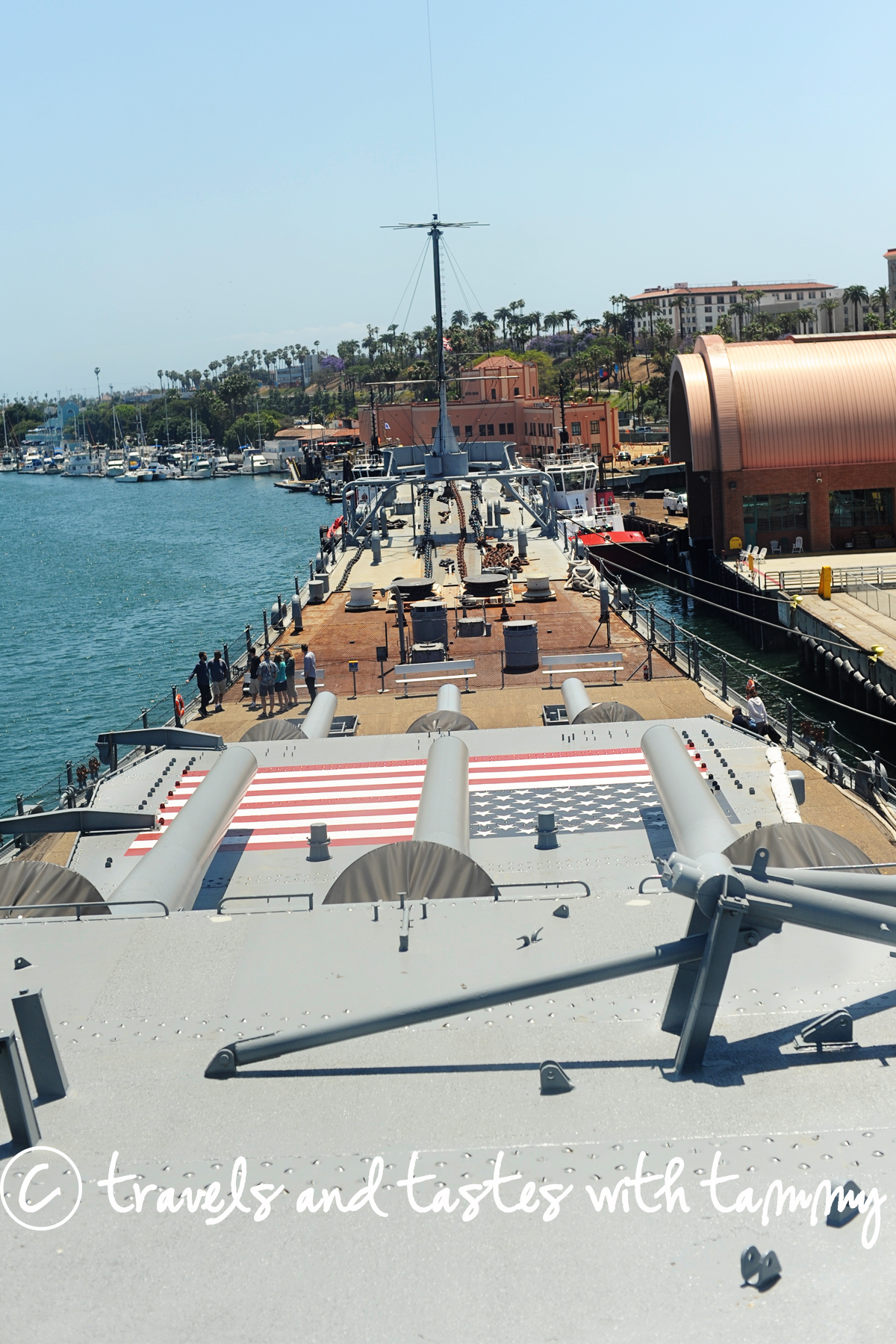 Since Andy is a little bit older and has studied more history, he found it really interesting to walk through rooms where Presidents had met with important leaders and slept on board.  It was cool to see the control rooms and the giant turrets and read about how large the missiles were and how far they could shoot.  Both John and I are history majors, so you know we were loving it.  😉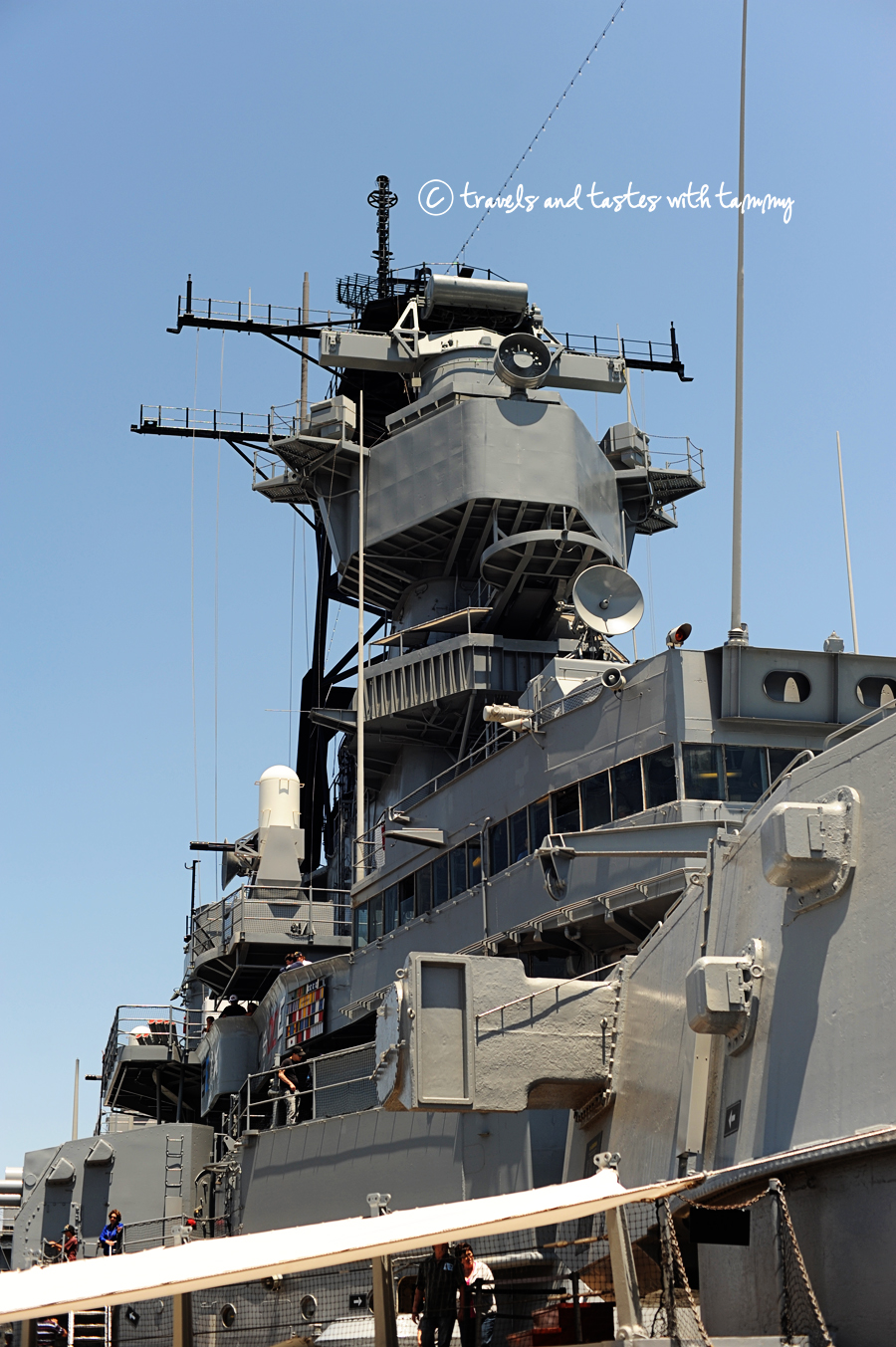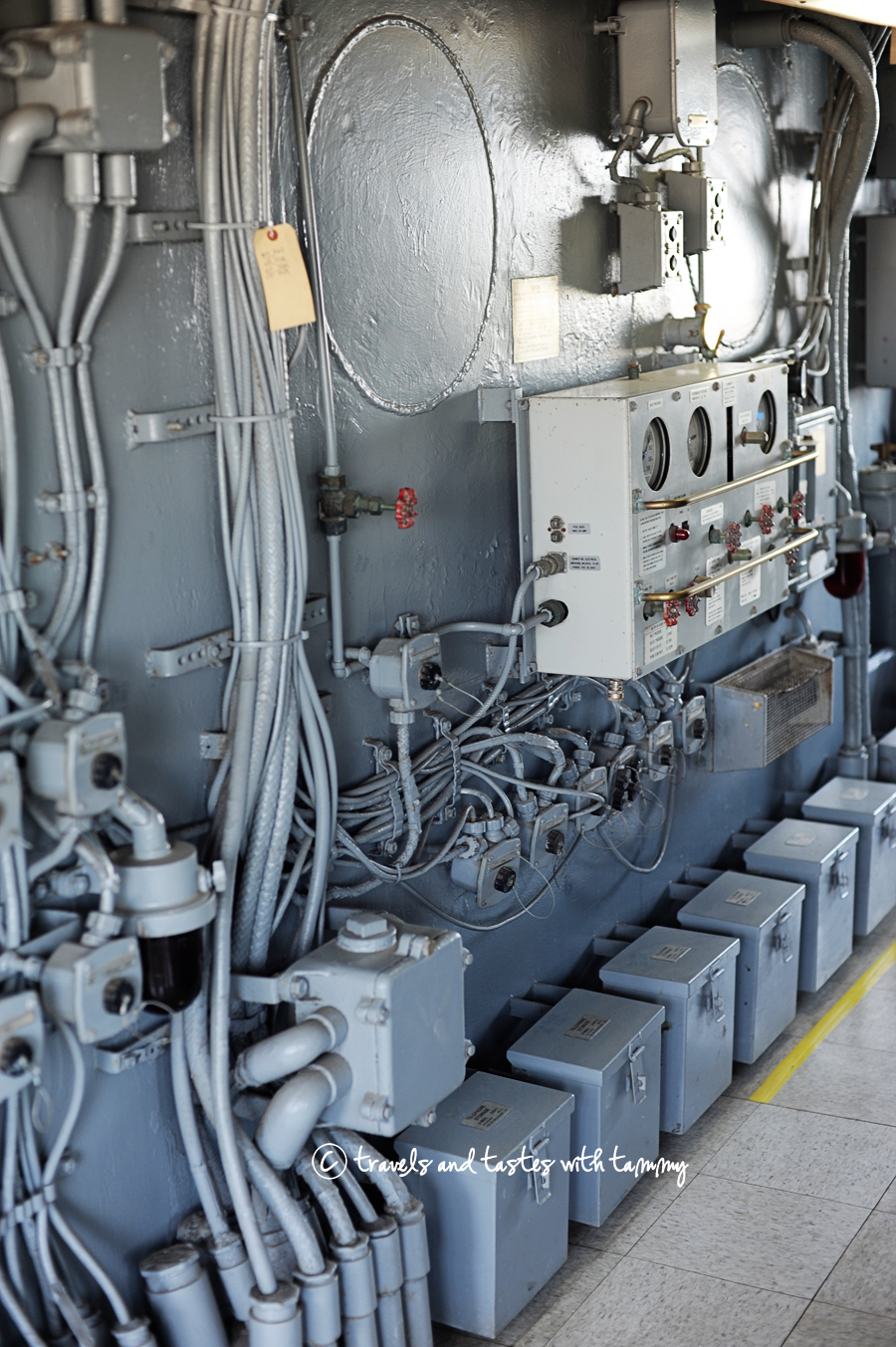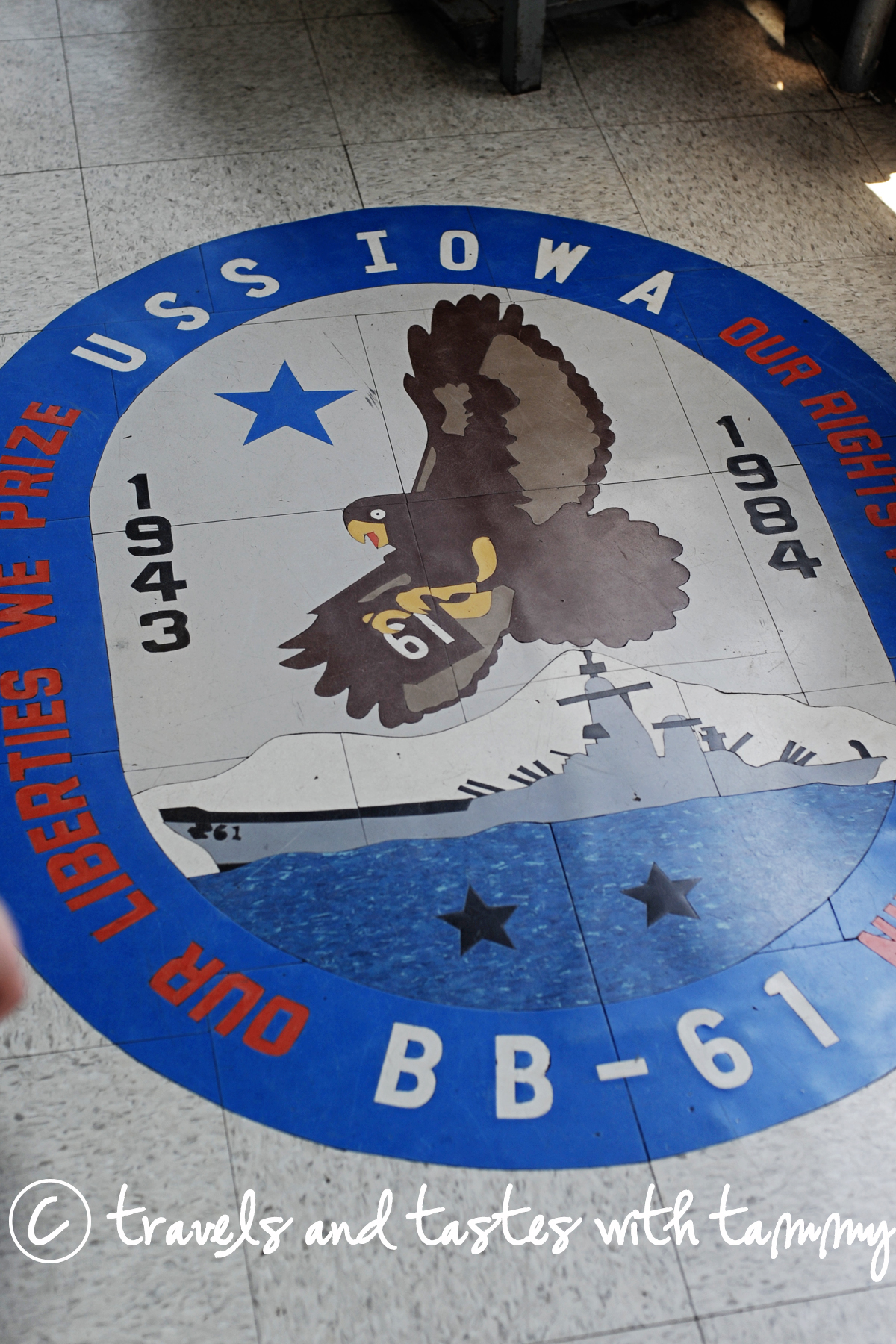 It was a great way to spend an afternoon.  I always love it when I can find things to do that are really interesting for all ages AND educational.  Then I feel like I'm getting away with something. 😉  The plan is to open more parts of the ship as funding is available and we will definitely be making a trip back!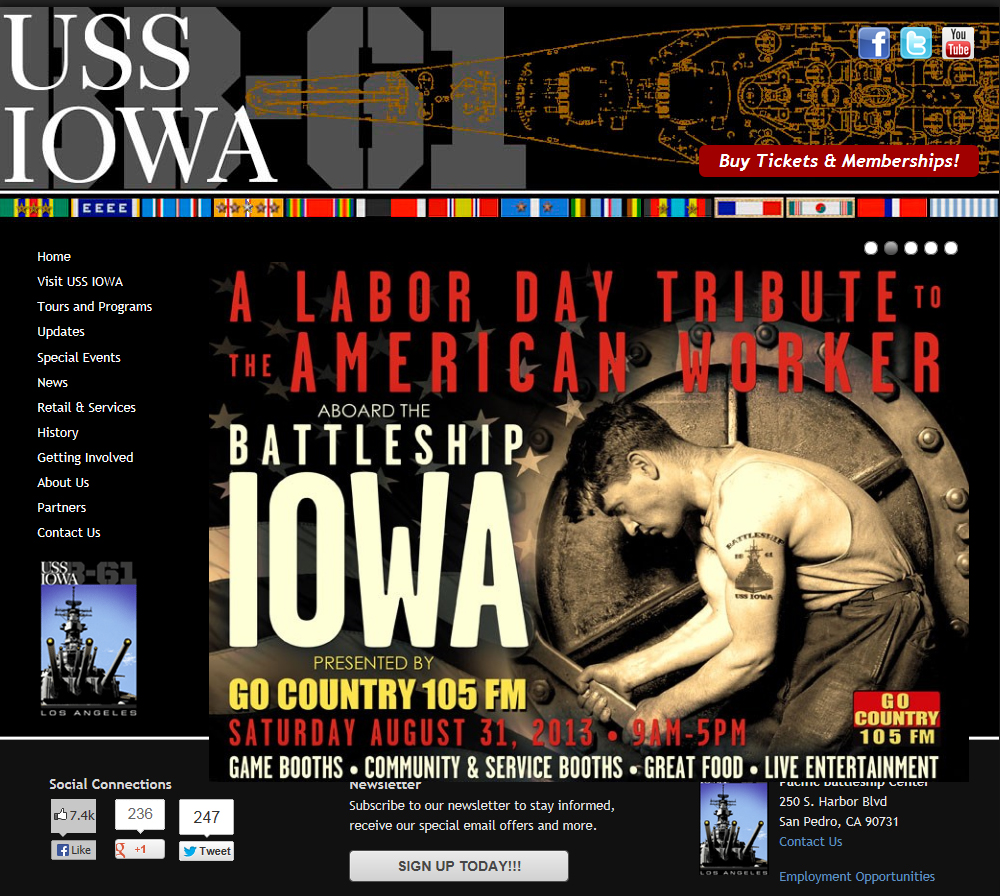 Keep your eyes peeled for groupon deals and watch their website for specials.
Hope you enjoy it as much as we did!

tam and fam