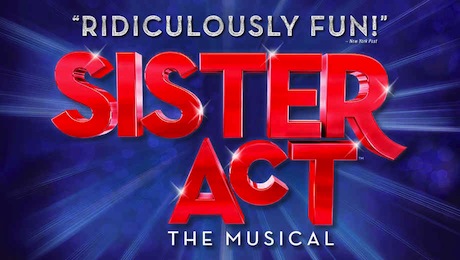 I am fortunate to have a good friend Jaime, who has a knack for winning things.

  She is seriously the luckiest person I know!

  The other day she called me with exciting news.  She had won tickets to opening night of Sister Act the Musical at the Segerstrom Center for the Arts in Costa Mesa.  She asked me if I wanted to be her hot date for opening night. 😉  (look out OC…two moms out on the town on a Tuesday night! ;)) I was SO excited!  John and I had talked about wanting to go see it while it was in LA, but hadn't made it up there, so this was perfect.  Can I just say how fun it was??  I LOVE the theater and have seen a ton of shows, but this one definitely takes the cake for "most fun!"  It was a RIOT!  I can't remember a time when I have laughed more at a show…Broadway or otherwise.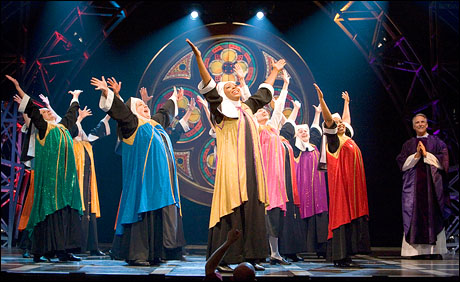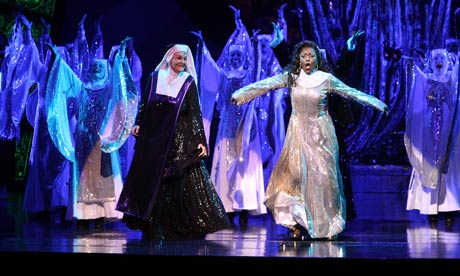 The costumes were awesome, the sets were super cool, and the singing…OH, how I LOVE me some gospel music!!

  No joke, I was on my feet clapping to the beat and dancing at the end.  If you are looking for a feel good, super fun night out grab some tickets to the show!  It's on a limited run only through August 18th so don't wait!

  If you miss Sister Act, Segerstrom has a bunch of other great shows coming through town this season…Beauty and the Beast, Evita, Chicago…lots of great shows!
Have fun!
tam and fam