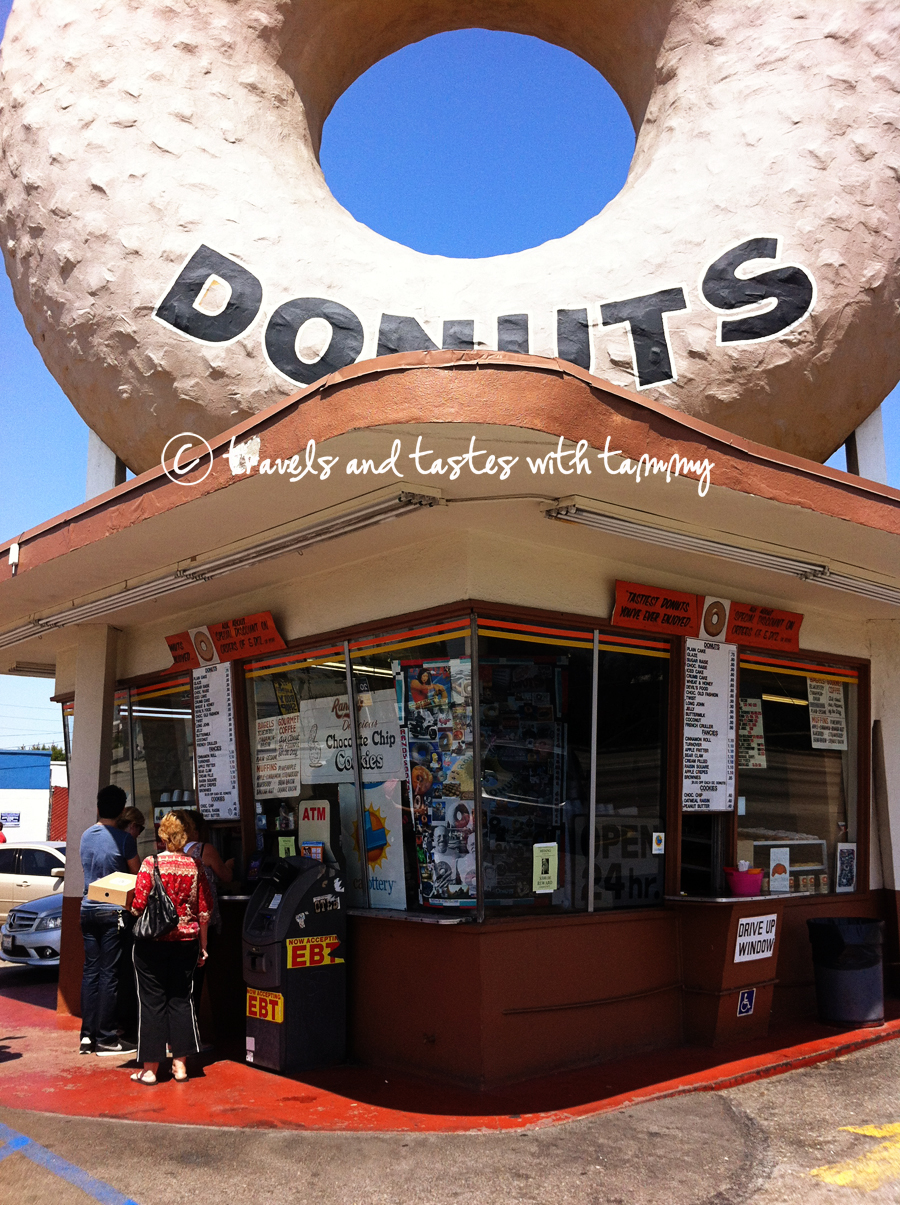 You know you've seen it…the GIANT donut sign as you're driving down the 405 through Inglewood.  You know you've always wanted to stop there. 😉  Well, after 10 years of driving past it, we finally did.

  The photographer in me just can't keep passing up a landmark like that for years and not stop.  Especially if that donut is famous and has been featured in some of our favorite TV shows (Arrested Development to name one).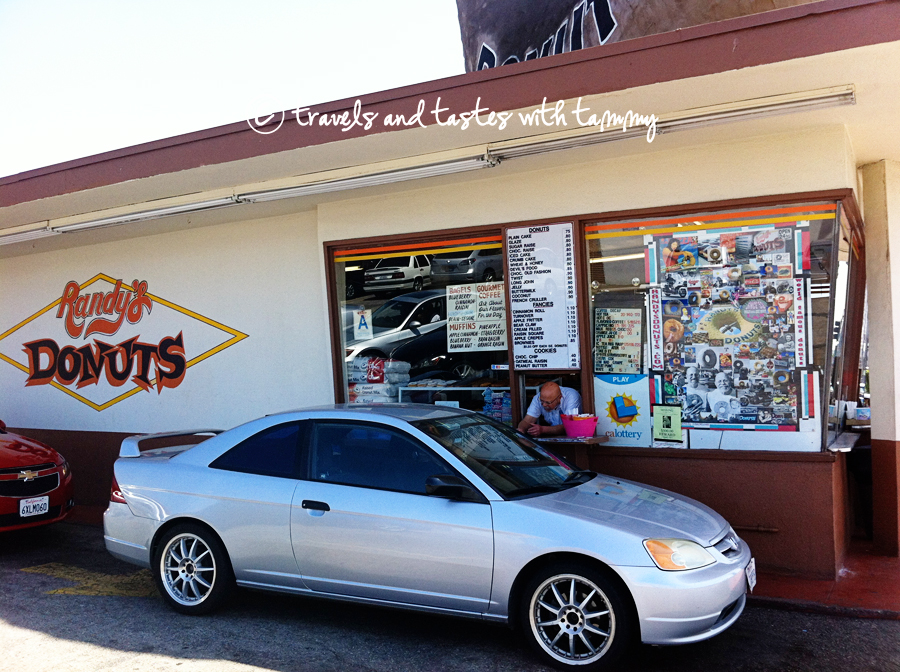 John and I had a quick weekend getaway while the kids were with grandma and grandpa, so we stopped and loaded up on sugary sweets on our way downtown.  Were they the best donuts I've ever had? No, they were pretty average.  But does being famous make them taste better?  Of course.

  Just how big is that giant donut you ask?  26 feet in diameter.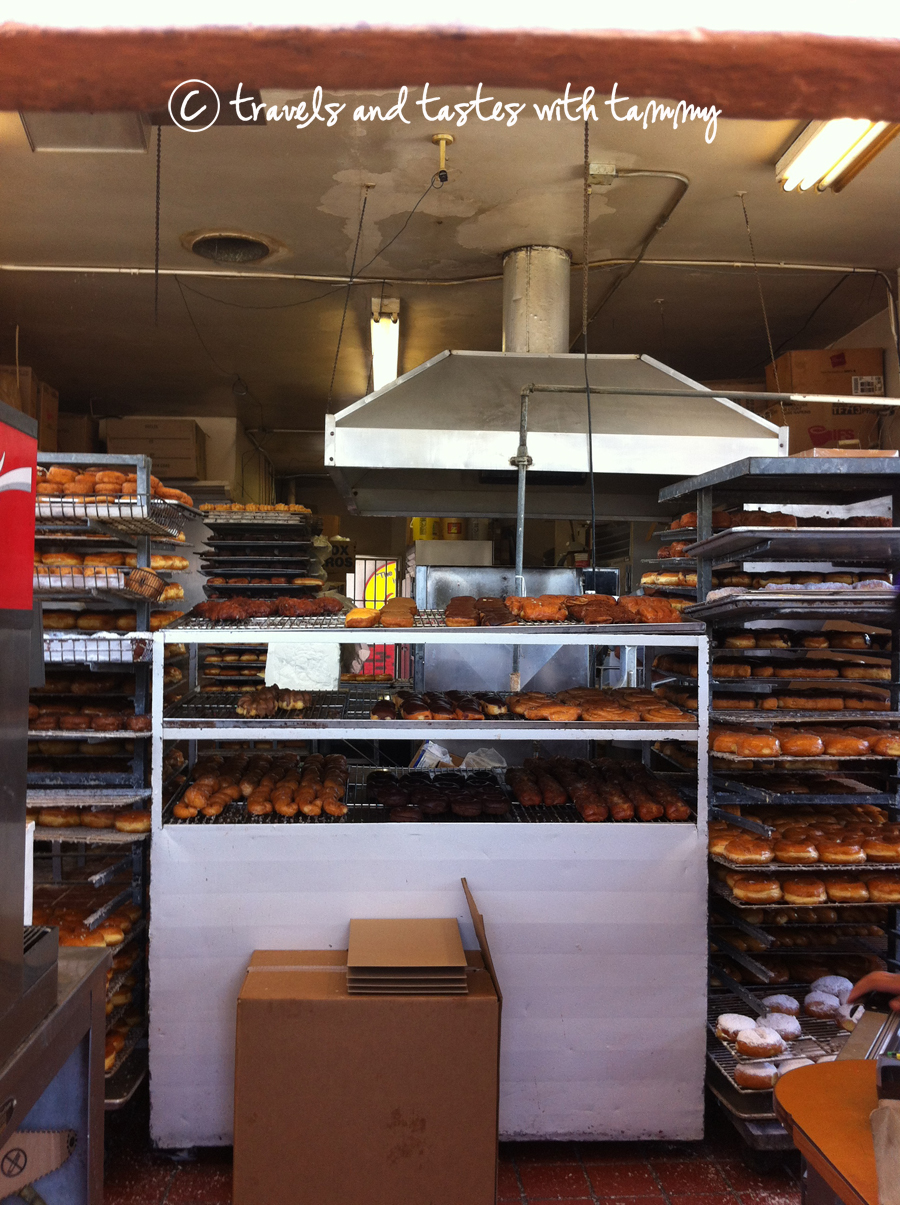 People love it when they are trying to do their jobs and I ask them to move away so I can stick my camera in the little pick up window and take a picture…NOT. 😉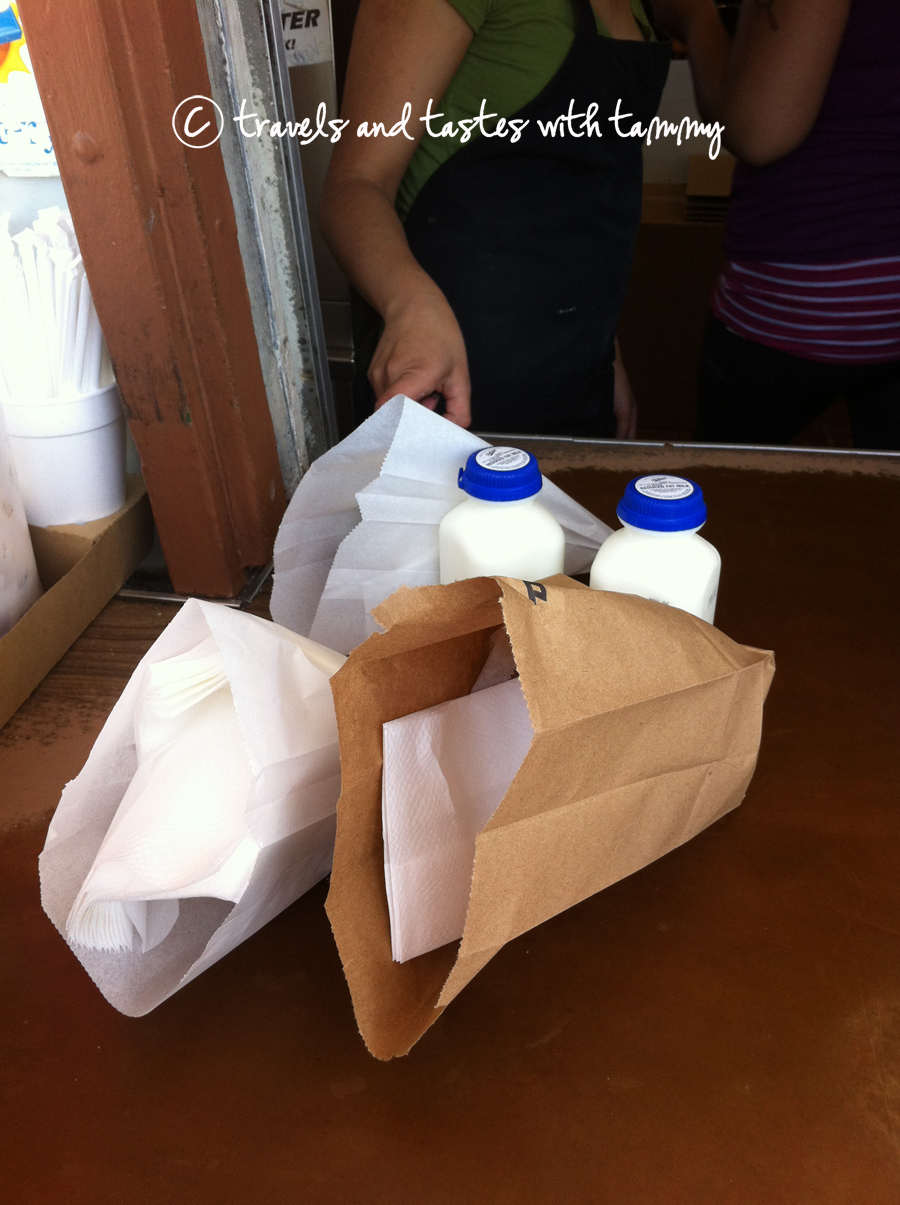 We were able to sufficiently gorge ourselves for well under $10, including milk.  Not a bad deal.  There will most certainly be a line, so be prepared.  We were there at about 10am on a weekend and it only took us about 5 minutes to get through the line, so it's not bad.  Apparently we were hungry, because we ate the donuts before I got a picture of them.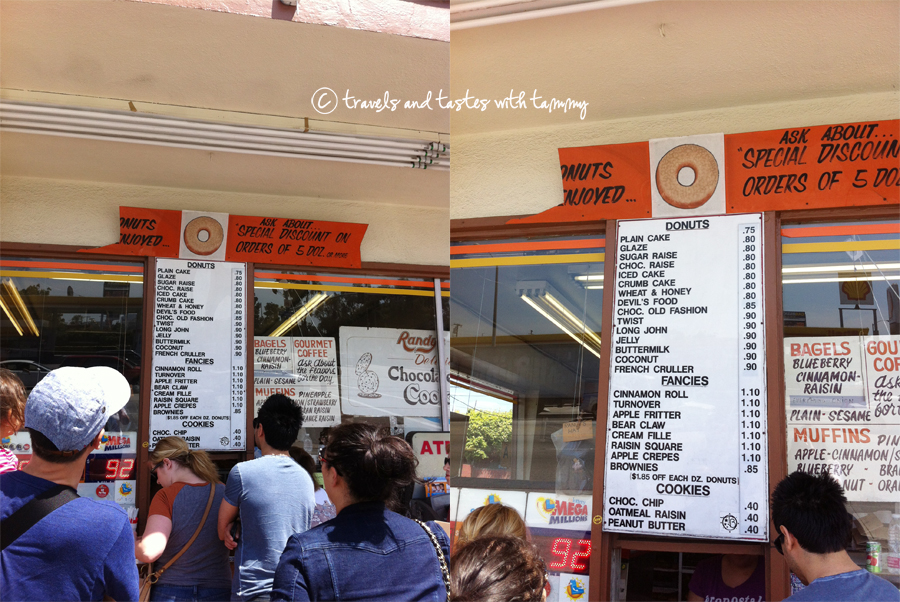 It's definitely worth a stop, so next time you're driving down the 405 and see the giant donut, pull over for a minute and eat a piece of LA history.

The 24-hour drive-in is located at 805 West Manchester Boulevard where it intersects with La Cienega Boulevard, and is near the Manchester Boulevard off-ramp of the San Diego Freeway (I-405).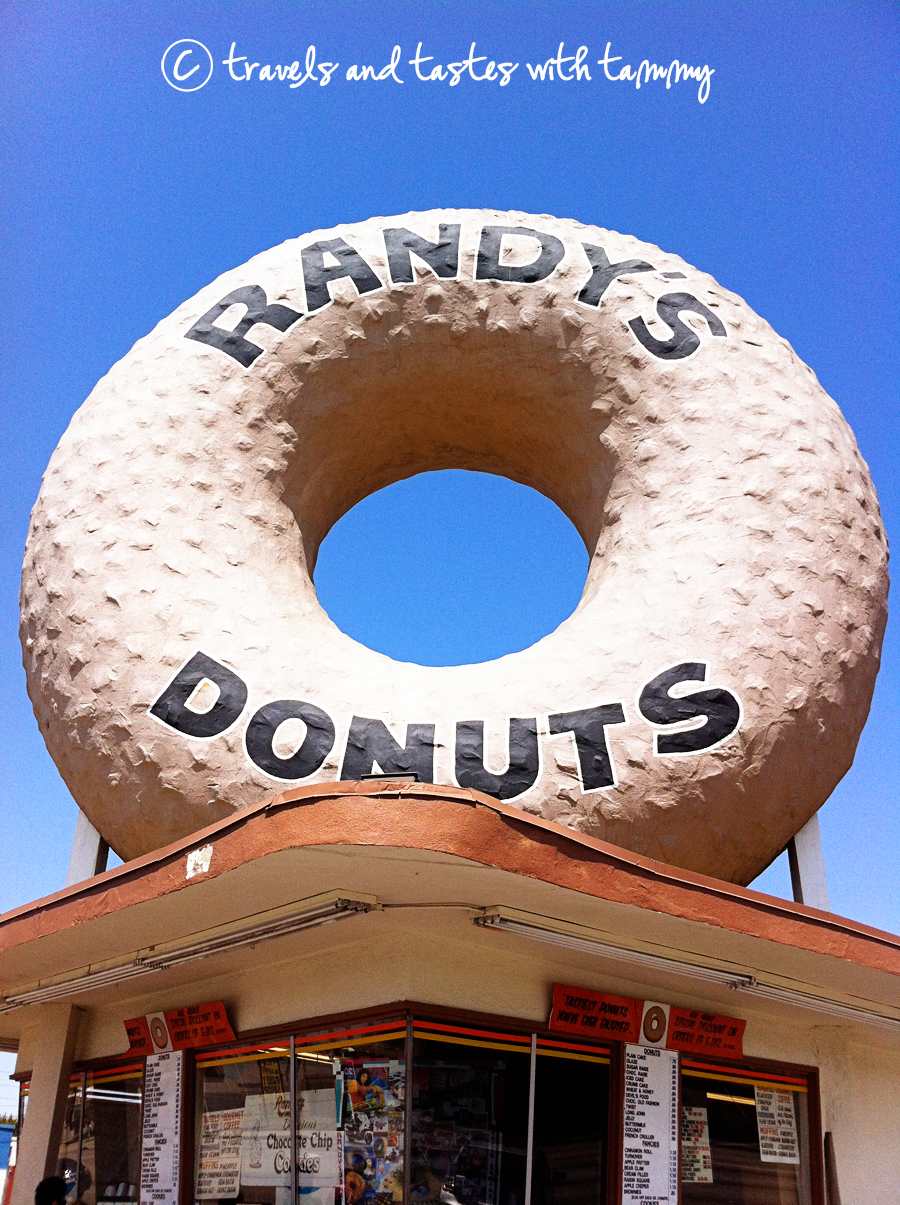 happy eating!
tam and fam