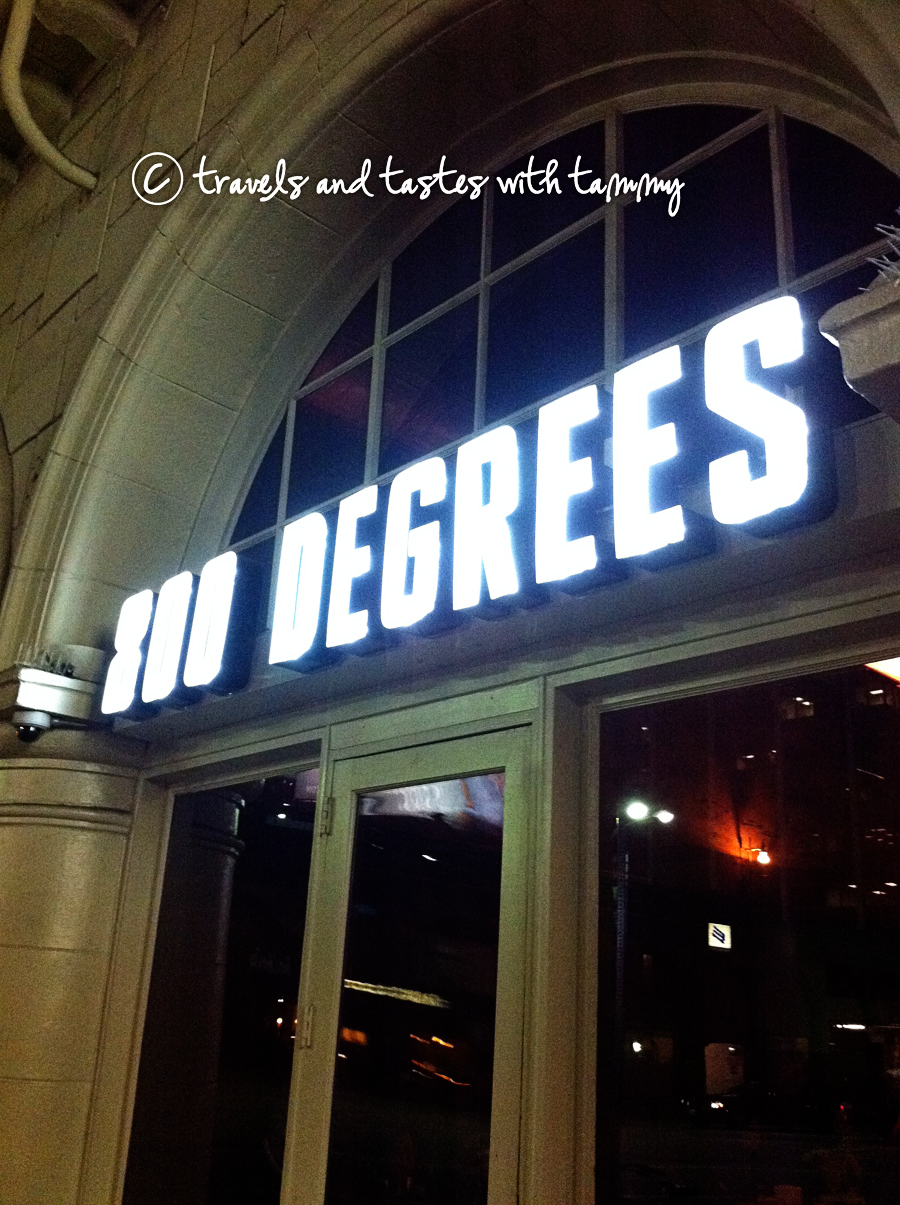 Remember my love of pizza? ;0  Well, here's another place for you to try.  Tucked away in Westwood, just off campus next to UCLA is 800 degrees.  John and I had a might out so we quickly hit the road and headed up to LA for pizza and a movie.  The line was long, but don't let that scare you away…it moves quickly.  The idea behind their pizza is "a thin crust, made with just flour, salt, water and wild yeast. Traditionally the sauce is simply crushed tomatoes, although we add a few more goodies to ours. All pies are topped with fresh mozzarella and a drizzle of extra-virgin olive oil. The completed pies are baked in a wood-burning oven and cook in about one minute. Coming hot from the ovens, the crust is characteristically soft and chewy, and with a little bit of char from the intense heat."  Just how I like them.  😉
(I apologize in advance for the grainy, iphone pics.  I was too lazy to lug the big boy camera around on this trip. 😉 )
I fell in LOVE with the space this restaurant is in.  You know me and all things old and with character…it was GORGEOUS!!  Super high ceilings with tin tiles, walls lined with black and white subway tiles, clean black chalkboard type menu boards, gorgeous woodwork on the walls, marble topped tables and yes, a hint of glam…amazing chandeliers.  LOVE!!!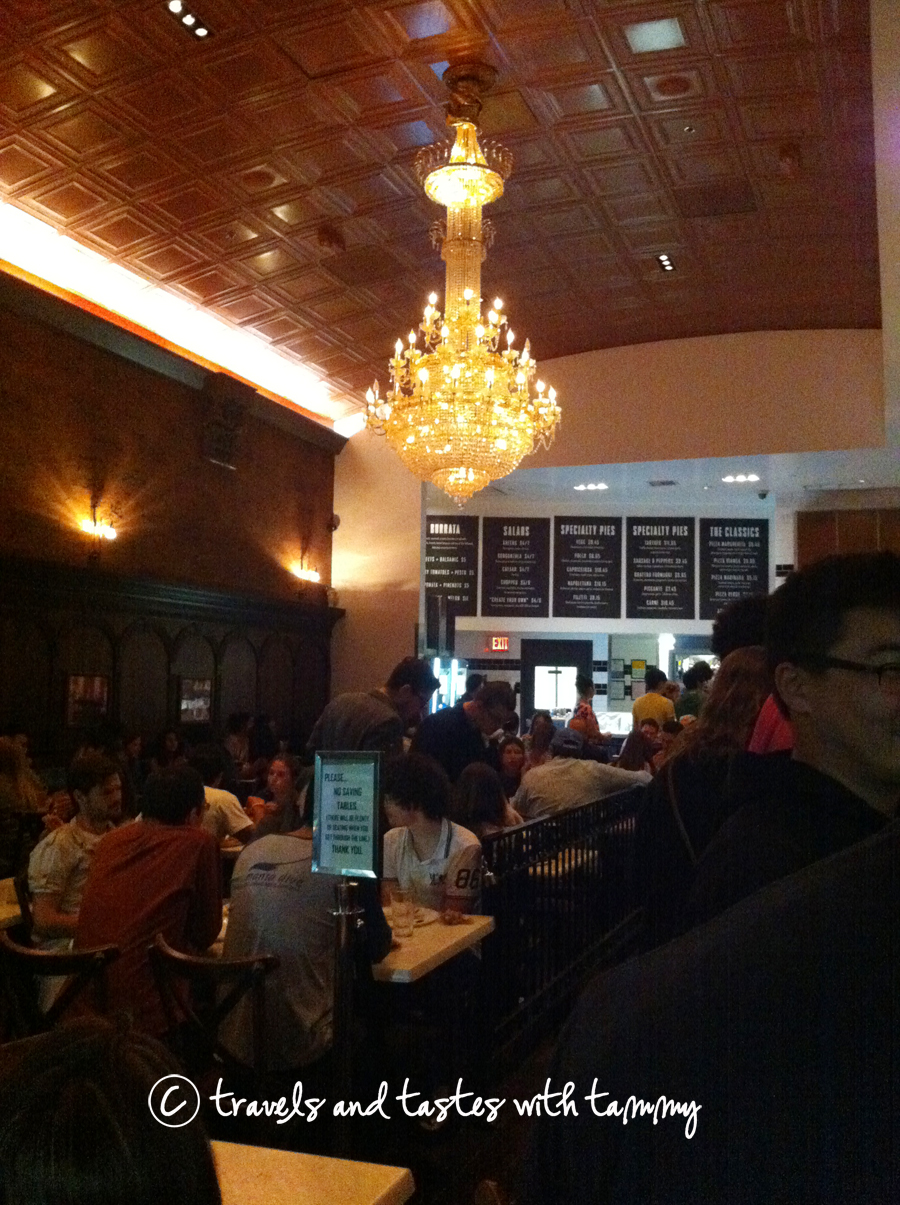 On top of the décor, the food is total eye candy. You file past a long counter full of toppings and the people working behind the counter gladly make your pie to your specifications. You start with a classic base…one of four that there are to choose from (sauce, crust, cheese) and build from there. It can be a little overwhelming, especially if you're there when it's busy and you feel rushed but can't see all that there is to offer. I stuck with my baseline pepperoni and mushroom so I didn't have a problem.

They also have a few suggestions for you too, what they call "the classics" if you would rather have them whip something up for you without having to think about it.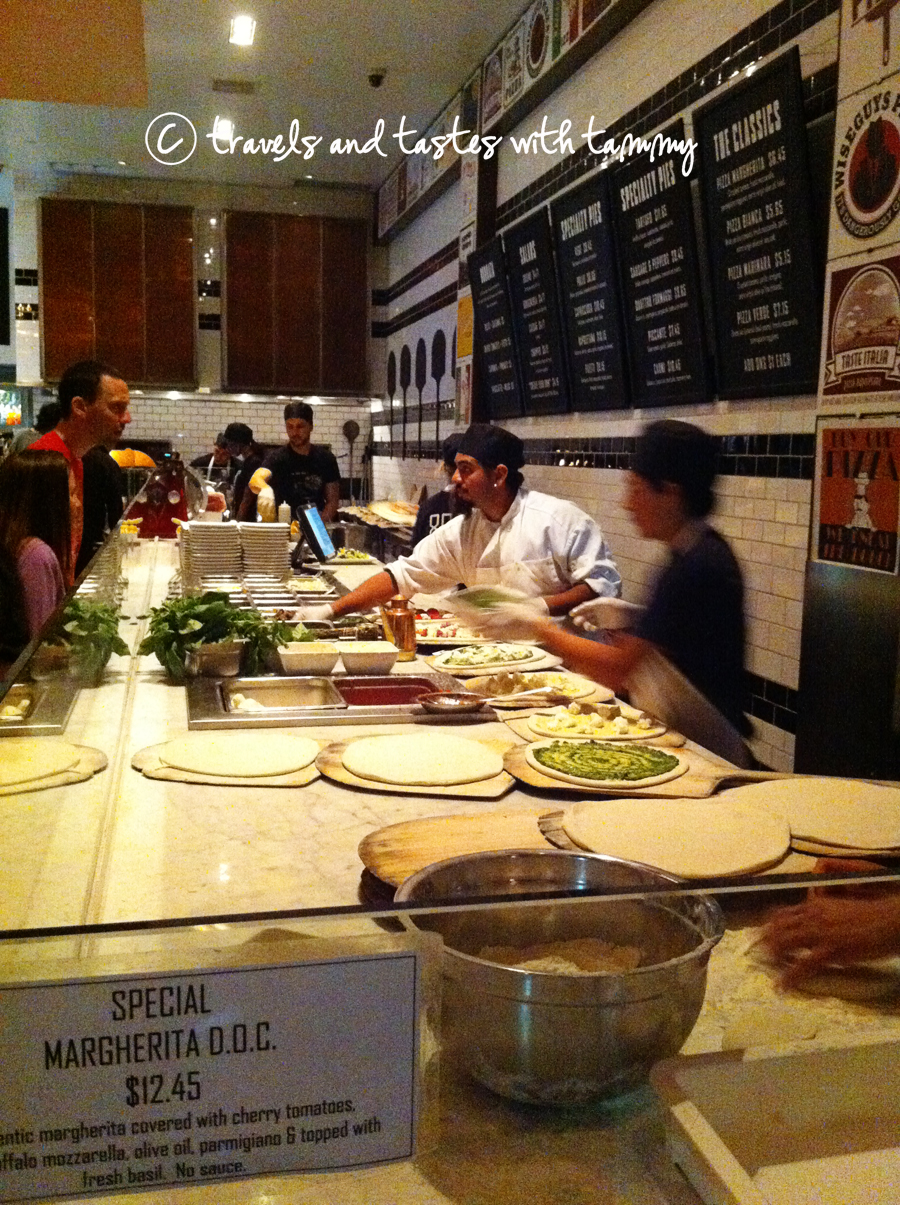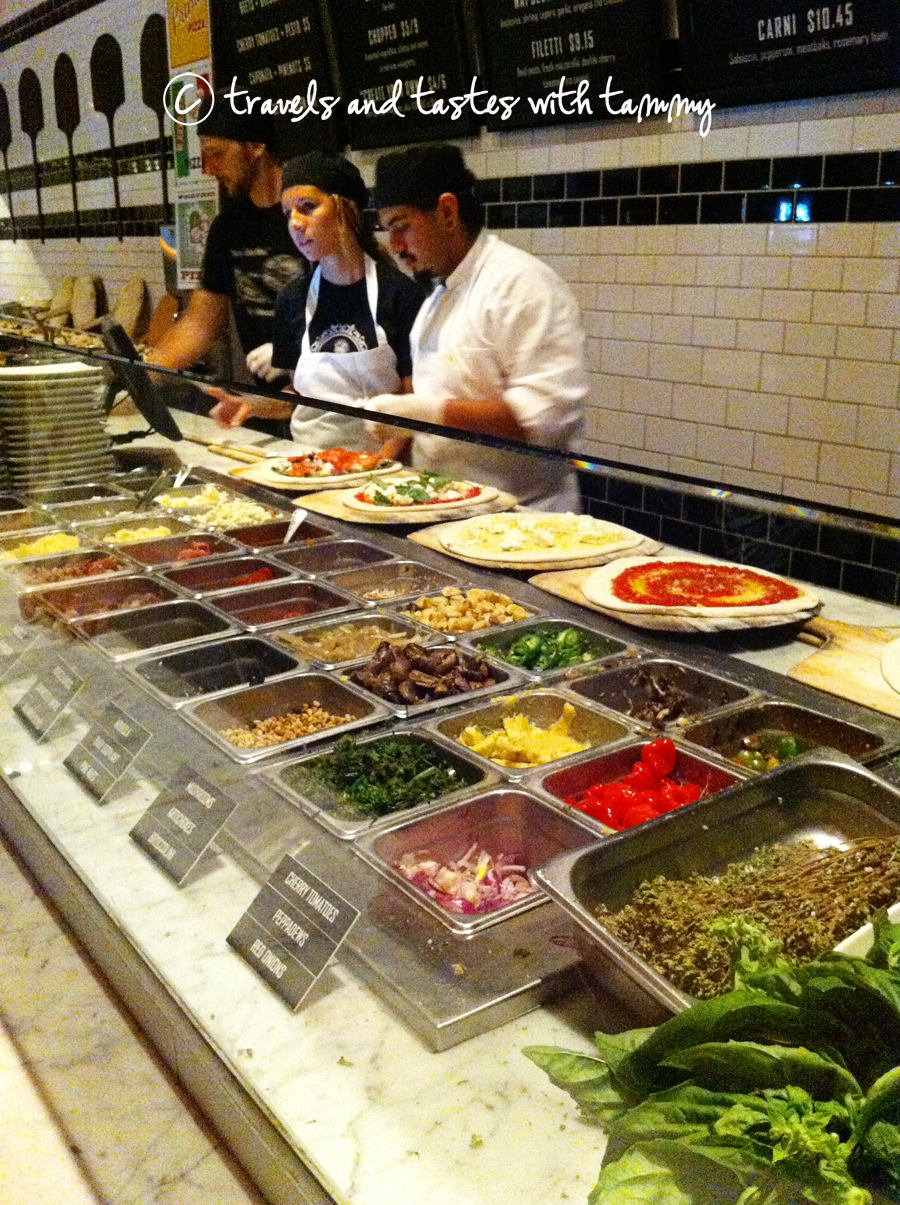 Like I said, the line was long and we were there pretty late…around 9:30pm. But, it was a Friday night in a college town.

And, the prices are GOOD! Starting at just $6.65 for a margherita pizza, you can't go wrong. Additional toppings are just $1 each. We had a salad too…wasn't my fave.  Too much lettuce not enough good stuff.

The vibe is young and hip. People are friendly, you're sitting shoulder to shoulder, so you make friends. 😉 If you're up for taking the kids out, this is definitely family friendly. It's a loud spot so kids will just add to the mix.

Strollers wouldn't be too easy to navigate through the tight tables though.
Overall…great pizza, friendly fun atmosphere, and the price is right. Look for new locations popping up in Santa Monica and at LAX. For now, you can find them at:
800 Degrees Westwood Village
10889 Lindbrook Drive
Los Angeles, CA 90024
310-443-1911
Hours
11am-2am 7 days a week.
Happy eating!
tam and fam